In 2017 Rendez-Vous with French Cinema celebrates its 22nd year of showcasing the diversity and exuberance of Gallic cinema. With new works by the likes of Bruno Dumont, Francois Ozon and Nicole Garcia, the festival co-presented with UniFrance features almost two dozen works that range from surrealist comedies to war dramas. This year Rendez-Vous, which runs from March 01 to 12, is also accompanied by Agnès Varda: Life as Art, a tribute FIAF is presenting to the legendary filmmaker from February 28 to March 21 to commemorate the opening of her new exhibition (her very first in New York!) at Blum & Poe. With so many worthy films and events, narrowing the list down to five proved to be quite the challenge; however, these five selections are absolutely essential and not to be missed.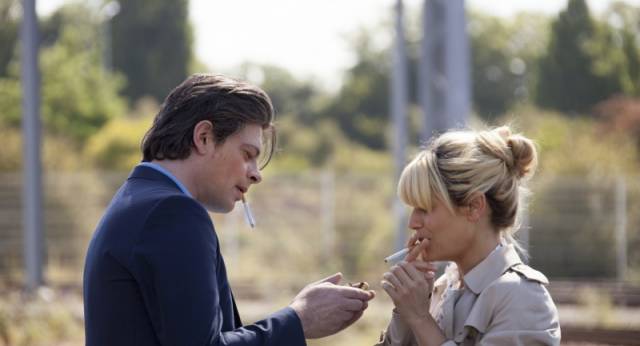 Faultless
Sébastien Marnier's remarkably strange thriller features Marina Foïs as a woman returning to her hometown after a long absence, in order to look after her dying mother. As she tries to settle down in a place that's familiar and foreign in equal measures she seeks to win back the job she had before she left, but when she learns her position has, obviously, been filled, she decides she will do whatever it takes to get it back. As dangerously seductive as its leading lady, Faultless builds up towards an improbably perverse climax that will make anyone think twice about how to treat their co-workers the next morning.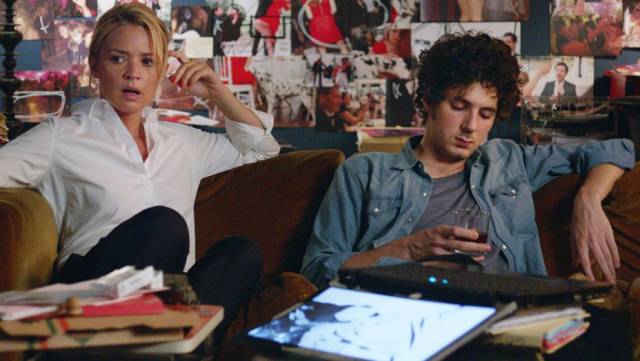 In Bed with Victoria
Justine Triet's delightful romantic comedy might be the only film released this year which features dancing chimpanzees, and Dalmatians testifying in front of a judge, and yet even when it's juggling outlandish elements like these, the film remains true to its core, as it explores the complex inner life of the title character, a hotshot lawyer played by a remarkable Virginie Efira (a Katherine Heigl look-a-like which means we might be in store for an inferior American remake at some point). Like 2.0 versions of Carrie Bradshaw and Bridget Jones, Victoria indulges in parties, sexual exploration with online beaus, all while achieving professional success and raising her two small children (their father is a bum). The beauty of the film is that at no point are we invited to pass judgment on her, or even worse, recur to that horribly sexist adage of "how does she do it?" making this the ultimate, perhaps the very first even, truly modern rom-com.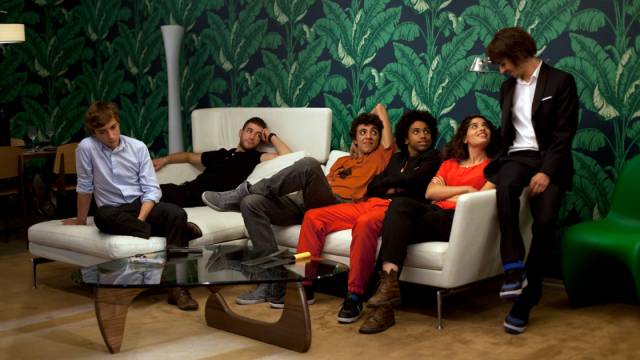 Nocturama
Bertrand Bonello's ambitious thriller follows a group of Parisian youths as they plan and execute a mass-scale terrorist attack, and then are forced to grapple with the consequences. Challenging our expectations from its very first shot, Bonello seems to have a ball playing with our memory, attention span and cinematic preconceptions, he uses split screens, parallel flashbacks and an assortment of Hitchockian devices to make us doubt what we've seen and where we're headed next. If the film's first half has one on the edge, the second act, which plays out like a Lubetschian fantasy, truly breaks the heart. Rarely has the screen oozed the feelings of dread and despair that emanate from this pithy tale of millennial dissatisfaction.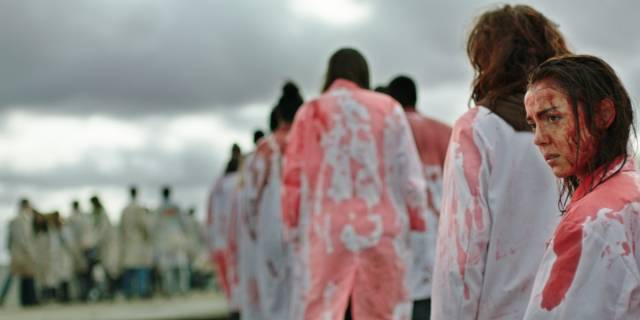 Raw

University initiation rituals don't always go as planned, but very seldom do they turn young people into cannibals, or do they? When lifelong vegetarian Justine (Garance Marillier) has her first taste of blood during a strange hazing ritual, she realizes she has a taste for raw meat, regardless of the source. Julia Doucournau's exhilarating thriller joins the rank of modern entering-adulthood-as-body-horror allegories like Teeth and It Follows as it focuses on a young woman's realization that she has lost control of her body and must deal with the unwanted consequences this brings for her own sanity. Marillier gives a compelling performance as the young woman whose appetite for meat stands only second to her desperate need to know who she truly is.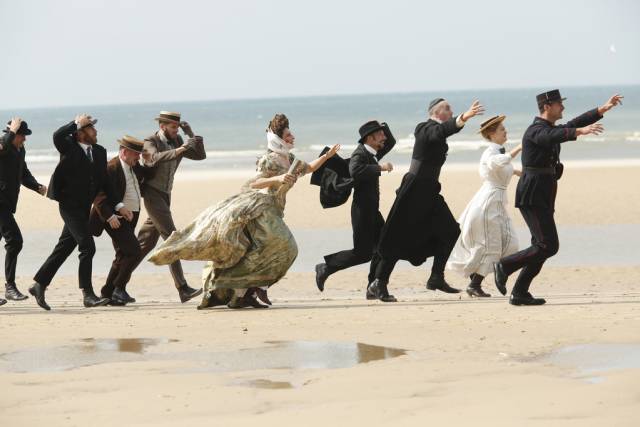 Slack Bay
After the perfection that was his miniseries Li'l Quinquin Bruno Dumont continues exploring the lives of seaside sadsacks in Slack Bay, a surrealist farce that takes place by the beach villa of a wealthy family of eccentrics (led by Fabrice Luchini and Valeria Bruni Tedeschi) who are dealing with the day to day of their privileged existence little aware of the dangers that lurk by the ocean. Combining yet another murder mystery with elements out of Fellini and Buñuel, Dumont takes pleasure in pushing buttons and taking his loony narrative as far as we'll follow it, and needless to say so, there's little he can do to make us want to leave this grotesquely charming resort. The film becomes even more magical when Juliette Binoche appears as an operatic diva that sings her way through calamity. Just when you thought you'd seen it all...
For more information on Rendez-Vous with French Cinema click here.