Music Upcoming
Get Excited for NYC's 10th Annual Winter Jazzfest
Jan 7-11 in Manhattan.
Posted 01/06/2014
The 10th anniversary of NYC's Winter Jazzfest begins this week on Tuesday the 7th. It is a massive event that will feature over 70 artists appearing in ten venues throughout the city.  It all starts off at Le Poisson Rouge, a cabaret located in the Village. There, drummer Bobby Previte will perform "TERMINALS", a series of five pieces written by Previte himself, assisted by percussionists So Percussion with accompaniment by guitarist Nels Cline and keyboardist John Medeski. It's going to be a complex melding of rigid percussion and meandering improvisation.
The next night will be a 75th anniversary concert commemorating the launch of Blue Note Records held at The Town Hall. The headlining acts are Robert Glasper, the pianist and artist behind the hugely popular "Black Radio" album, and Jason Moran, another pianist who has received acclaim for his unique style, which combines classical, hip hop, spoken word, and avant-garde jazz. Special guests include Ravi Coltrane, Bilal, Eric Harland, and Alan Hampton.
The third night will see festivities return to Le Poisson Rouge, where Revive Big Band and The Wallace Roney Orchestra will headline. The Revive Big Band is a group founded by composer and trumpet player Igmar Thomas; he describes the band's mission as "carrying on within the tradition of big bands, what would be relevant today." That means you can expect hip hop rhymes to be expressed over horns and jazzy drums, as well as other contemporary sounds resting on top of a bed of Count Basie goodness. The Wallace Roney Orchestra will perform three Wayne Shorter compositions -- "Universe", "Twin Dragon", and "Legend" -- under the conduction of David Weiss. The last two days of the festival will take place at multiple venues and will unleash an army of artists. To view the specifics for January 10 and 11 visit the Winter Jazzfest website.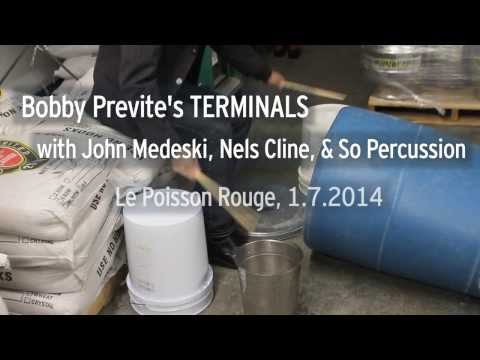 LEAVE A COMMENT!