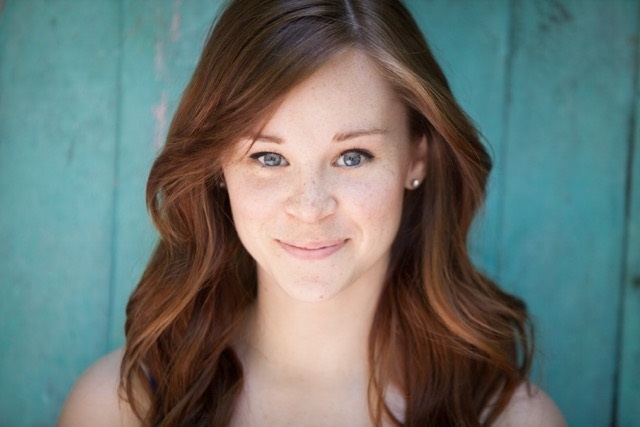 The dining scene of New York's Theater District is quickly becoming one of the best of the city, and few people know it better than the actors who call the neighborhood their second home. In this installment of thEATer, we chatted with Caitlin Houlahan, who is warming hearts as the lovable Dawn in Waitress on Broadway. Check out Caitlin's go-to eateries below -- including where to get some of the best pie in town!
Favorite post-show hangout?
Dutch Fred's -- they make their own beef jerky. Enough said.
Caffeine fix?
On 47th -- Frisson! They have amazing cold brew. Especially good for during breaks when at rehearsal.
Dressing room delivery?
At Nine Thai -- BEST FRIED RICE IN TOWN. Also their delivery is SO FAST.
Quick meal on a two-show day?
Our whole cast is obsessed with Dig Inn right now. Healthy AND delicious. I'm a sucker for their sweet potatoes. I could literally eat them every day.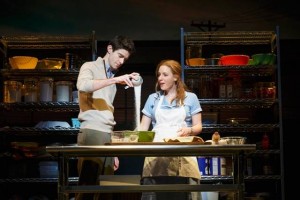 See and be seen spot?
When the weather is nice you can expect to always run into someone around New World Stages either at Blockheads or Mother Burger. It never fails.
Cool vibe to grab a drink?
Bar Bacon. You can get a flight of whiskey and they pair it with different types of bacon. COME ON.
Place where you run into all your friends?
Chipotle. Chipotle. Chipotle. Any of them in midtown. I always see people I know!
Favorite restaurant in all of NYC?
BUTTER. But only for special occasions 🙂 not a bad thing on the whole menu.
Your personal go-to?
My go to is Glass House Tavern. I met my boyfriend there, I take people there after shows, great food and service, and they have AMAZING PIE. Glass house is no joke. It has such a special place in my heart and countless memories.