Interview: Michael Cerveris on Songwriting, New Orleans, and Why Artists Should Be Political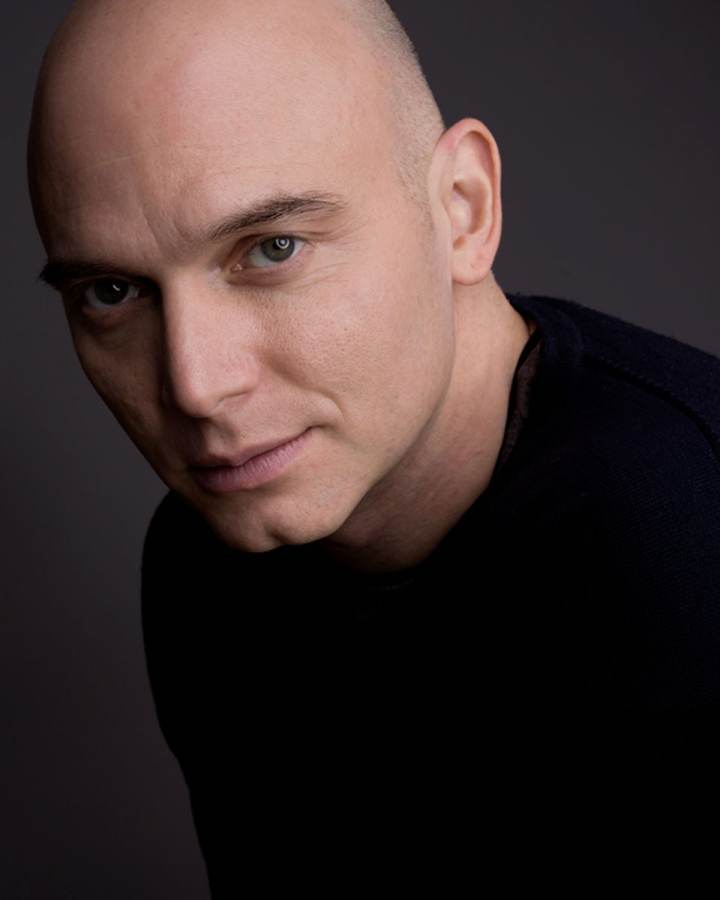 Two-time Tony winner Michael Cerveris is part of The Sheen Center's exciting spring programming. On March 16th, the Broadway icon will be joined by his band to play songs from his album Piety, a celebration of New Orleans culture featuring some of Cerveris' most accomplished songwriting to date. We spoke to him about the process of selecting the songs for a concert, his love for New Orleans, and why arts and politics are forever entwined.
How do you go about selecting songs for your band's shows? Do you do half your songs and half show tunes?
No, there will be very few show tunes, probably only a couple. This is really mostly my writing, or my band's stuff. I'll be doing my whole new album Piety and then some other songs of my own, selected covers of songs I like, and then maybe a couple of theatre songs.
I really like that Piety takes you on a journey, it's not a singles album.
That's really wonderful to hear because that's how I thought of it. I grew up with those kinds of albums that were carefully sequenced and sonically the people making them were thinking of it as a whole listening experience.
Do you go into a different Cerveris mode to do a concert and a musical?
That question is really interesting because I find it much more daunting to sing songs I've written, whether I'm singing songs from a musical or a cover, I have no problem investing in the lyric and putting myself into the character of the song, but singing my own things I'm always trying to fight this terrible amount of shyness and self-consciousness. Sometimes I talk myself into believing someone else wrote the songs, so I sing them as covers. But I really struggle with that, it gets better when I play and sing them more often, especially for people I don't know personally. In New Orleans the album was nominated for Best Songwriter Album, and that really meant a lot to me, it gave me a lot of confidence to take myself seriously as a songwriter.
How much did Treme influence you doing music in New Orleans?
I had been spending a lot of time down here before doing Treme, in fact it was because I was here so often and knew people who were involved or wanted to be involved with Treme - it was kind of the New Orleans equivalent of Law and Order - so I made no secret of the fact that I really wanted to be on the show as a waiter, an extra...I just wanted to be part of it. So when I had the opportunity to do it, I jumped at it, and of course I was playing a music manager from Austin, Texas who arrives in New Orleans to check out the scene. So I was finally on the show, but I was the bad guy. He ended up being very complicated, interesting and in his way a caring character. But to be part of the experience was very meaningful, I felt embraced by the community down here. It also helped me continue developing relationships with the musicians I'd met, so by the time I asked people to be on the record I knew them very well.
I really like "Tenth Grade" from Piety. I figure by now you've experience people singing along to it during your shows, and I wonder how surreal is it to see strangers singing to something that seems so personal?
It is surreal, it's funny you mention that song because I think it's one of the songs in the album that people relate to the most, people seem to enjoy it a lot, I guess it's an easy sing-a-long song. It's strange because I know that experience from the audience side very well, of going to see my favorite bands and singing the words back. I've had that thought too, how the songwriter probably wrote the song in his bedroom with his guitar, thinking no one would hear it, and now it's this multi-platinum record, and people have their own associations with it, and now they're singing it back to them in an arena. I haven't had an experience of that scale, but it's true, even in a small club when I occasionally notice people mouthing words along I'm delighted, but totally amazed.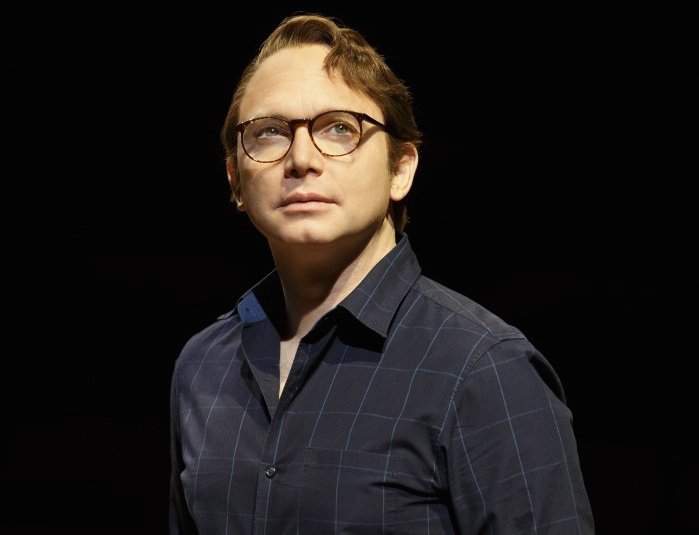 "Phoenix" is such a breathtaking song and it's such a loving tribute to how New Orleans rose after Hurricane Katrina. The city was neglected by the government during this natural disaster and I remember how artists were the ones who kept calling attention to this. Now we're hearing people saying that artists shouldn't be involved in politics and they should just limit themselves to their work. Do you think Katrina was proof that the opposite should be true?
Absolutely, I think art and performers are almost always political in large and small ways. I don't know how to separate that. I think when people attack celebrities for being "political", they generally aren't being political, they're being ethical, or passionate about their beliefs. Saying someone is being political is a convenient way to dismiss them, when what's at the heart of being an artist is expressing your beliefs, and making an argument for a better idea of the world. In a lot of cases that means arguing for more inclusiveness, sharing of resources, and taking care of each other. I have never believed that artists should just keep their mouths shut, I also don't feel there's necessarily an appropriate place to express your feelings. If you're given an opportunity to say something, it's your platform and you should use it however you want to. If that makes people not want to buy your records, that's fine. What an artist wants to do is connect to people, ask questions and share insights, but that doesn't mean you're not allowed to criticize things.
Staying on the idea of artists making a change, Fun Home (read our review here) might have opened people's eyes and minds, in a way no other show on Broadway had done before. Why is it important to have the show now touring the country?
Once we knew the show was going to tour, it was one of the most exciting and heartening things. It was very, very difficult to say goodbye to the show, one of the things that made it more bearable was knowing that it wouldn't be silenced completely, that it would be seen on stages around the country. I'm sure once the tour is finished and the rights begin to be available for local theatre groups, I think it's going to be seen all over the place for years. Fun Home was the most meaningful thing I've ever been a part of, on every level: artistically, creatively, professionally…it was extraordinarily satisfying, but equally, if not more important was the fact that it was part of an important social moment, exactly how you describe, people came to see a Broadway musical, some of them not knowing what they were coming to see, and perhaps if they had known they wouldn't have come, but they found themselves there and suddenly were having an unexpected experience. They learned they had much more in common than they thought with people who they thought they had nothing in common with. I know people like to ascribe Fun Home an agenda, but it didn't have one, its agenda in any case was understanding, compassion, genuine family values, and recognizing each other for who we are. It certainly gave a platform for people who'd been very underrepresented in musical theatre, but it wasn't a flag-waving political thing, but it was even more effective because it didn't hit people over the head, instead it made them feel safe coming there, challenged their beliefs and hopefully left them with a different perspective. It was political in a subtle, all embracing way.
You've done several Sondheim musicals, which parts he created that you haven't played are on your bucket list?
It's always hard to pick a favorite because there are so many that mean so much, and it changes all the time, Sondheim is one of those writers who as you grow and learn more, you find different parts of his work to connect to at various times in your life. In terms of roles on my bucket list, I once played George in Sunday in the Park in a concert version in Chicago, but I haven't gotten to do a real production of it and that's always been one of my favorite shows. It's been revived twice and I haven't been asked to do it either time, now I'm afraid it'll be another ten years till they revive it again, so I may have to go out of town some place to do it.
For more on Michael Cerveris and His Accomplices at The Sheen Center click here.