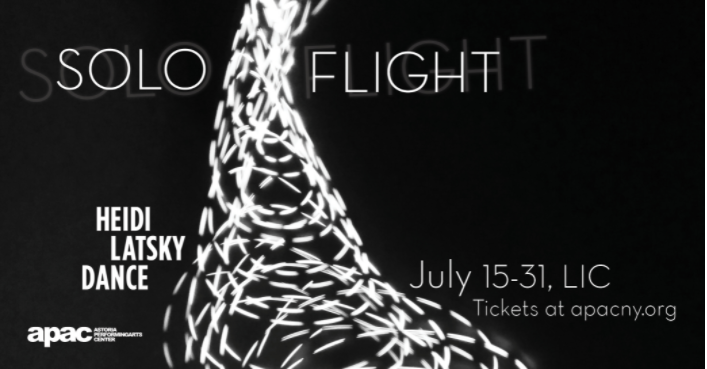 The New York City premiere of Solo Flight, by Heidi Latsky Dance, extends through August 1st. This intimate and provocative video installation features three dance films and three holographic performances. An immersive dance piece, it celebrates the complexity and beauty of disabled and non-disabled women athletes.
Performances run July 29th through August 1, with multiple time slots each day.
Solo Flight runs July 29 at 6pm/7pm/8pm/9pm; July 30 at 6pm/7pm/8pm/9pm; July 31 at 3pm/4pm/5pm/6pm; and August 1 at 3pm/4pm/5pm.
Tickets only $15, Reservations required, maximum of 6 guests per hour time slot. This production is entirely accessible and open to everyone. For tickets, see the link below.