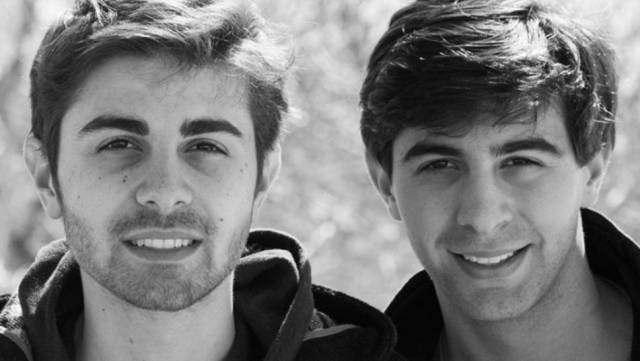 The National Alliance for Musical Theatre will hold its 28th annual Festival of New Musicals on October 27 and 28 at New World Stages. We Live in Cairo, by Daniel and Patrick Lazour, is one of eight new musicals this year.
What was the first musical that made you want to make musicals?
Chicago.
Pitch the show in 3 sentences:
Patrick Lazour: Six friends come together four years after leading the 2011 Egyptian Revolution. Some want to remember; some want to forget.
Daniel Lazour: A story of today's Middle East told through song.
Describe the sound of your musical, it's like  _________ meets ________
Daniel: Umm Kulthum meets Simon and Garfunkel
Patrick: What he said.
Who is your favorite classic musical theater composer/writer? And your favorite composer/writer working today?
Daniel: Richard Rodgers
Patrick: Anne Carson
What's one thing you would change about the current state of musical theater?
Accessibility.
Why is it important to bring your show to NAMT?
The show's about community and NAMT's about community.
What's next for the show?
Hopefully more people seeing it!