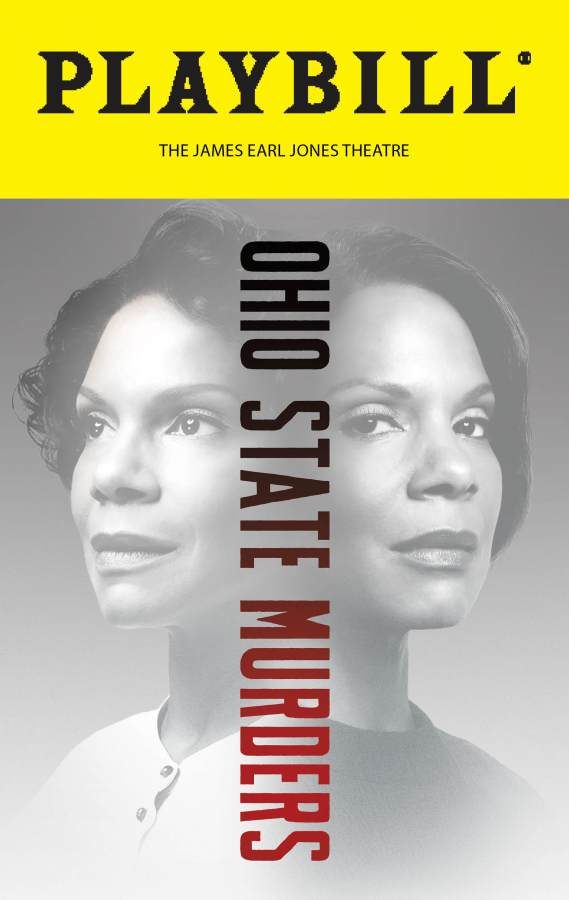 Those who adore Audra McDonald for her magnificent singing voice often forget what a fine actress she is. The six-time Tony Award winner once again puts her talents on display in Adrienne Kennedy's "Ohio State Murders."
Although the 92 year old author-playwright has received myriad awards and accolades, this is Kennedy's first play to be produced on Broadway. The play has a biographical feel in that, like the protagonist writer Suzanne Alexander, Kennedy attended Ohio State in the 1940's.
McDonald plays Alexander who has returned to her alma mater to deliver a speech about her writings as well as her experiences at the school. She has been asked to explain the "violence" in her work. The unique stage design by Beowulf Boritt depicts several bookshelves, some hanging and some askew as if an earthquake rocked the building. The setting represents the tumultuous events we are about to watch.
Sue Alexander entered the college in 1949, hopeful and optimistic but was disillusioned when faced with subtle and not- so subtle discrimination. Now in the early 1990's, she holds the paper with her speech but seems to get sidetracked as she delivers the story through a series of flashbacks. Memories don't flow sequentially, and Suzanne interweaves school experiences and her time with her aunt in NYC. She tells about her husband David well before he appears and when he does, the actor says nothing.
She describes how the Blacks are quietly yet systematically discriminated against on campus. As a student, Sue was enthralled by the beauties of the English language and took two courses on Thomas Hardy with Bobby, a new English professor (Bryce Pinkham.) She decided to major in English; however, in those days, Ohio State didn't feel that Blacks could handle English as a major. Although she did well in Bobby's class, she was required to take a trial course. When she received a C, she was not accepted into the major. Sue and her roommate encountered discrimination by the White girls in the dorm who ostracized them. In fact, Sue was accused by one of the white students of having stolen her watch, even though she, herself, owned several pieces of nice jewelry. The housemother routinely went through her things, even reading her journals.
After a couple of dates with Bobby, Sue got pregnant but he refused to believe that the babies were his. The daughter of a minister, she was cast out by her parents and went to live with a single aunt in NY until the twins were born. Later she returned to Ohio where one of her babies was kidnapped and murdered. She remained in Ohio determined to find the murderer.
Kennedy wrote the character to be played by two actresses, one older and one younger but McDonald masters them both with a shift in posture and a change in tone of voice. As the older Suzanne, McDonald projects a deeper, more solemn voice. As young Sue, she speaks faster and more excitedly and youthfully. As she relates her story and describes her estrangement from her family and her interactions with the White students, she isn't asking for pity. She calmly relates the violent events which makes the horror of the situation even more impactful. The loss of her children is more matter-of-fact than one would expect, intensifying the sadness and horror. The play is short, running only about 75 minutes but McDonald is onstage the entire time. She presents the narrative and describes some of the main characters, a couple of whom never speak at all.
Directed by Tony-award winning director Kenny Leon, "Ohio State Murders" is not a mystery. The title is self-explanatory and the crime revealed almost immediately, but the playwright is more concerned with depicting the environment that allowed it to occur. When we learned who the White murderer is, we were surprised to learn that his identity was kept private and although dead, he was protected.
"Ohio State Murders" closes February 12 so there's still time to get tickets. Will Audra McDonald win another Tony for this tour de force performance? Not sure but she sure deserves it.