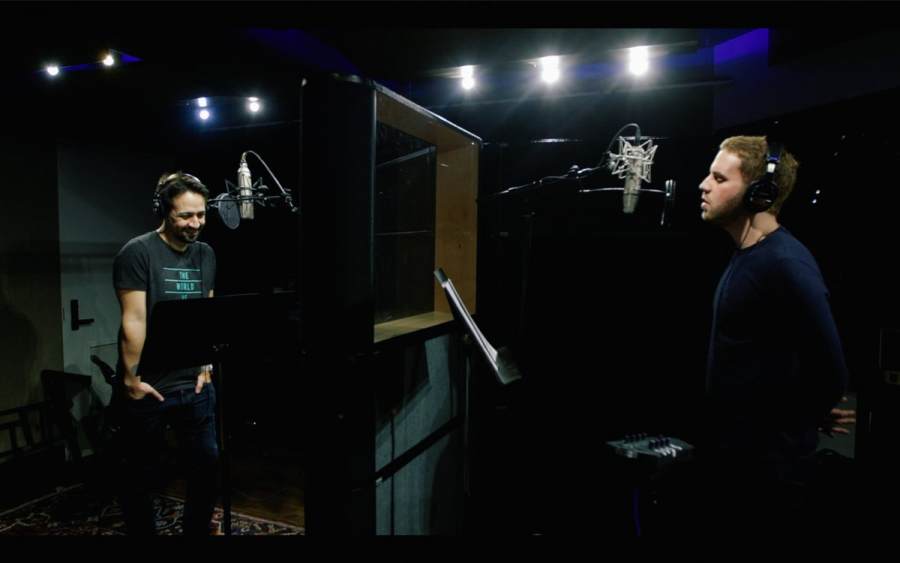 Fans of Hamilton and Dear Evan Hansen are in for a treat! Hamilton creator Lin-Manuel Miranda and Dear Evan Hansen star Ben Platt have released a mashup called "Found/Tonight," which mixes lyrics from Hamilton's "The Story of Tonight" and Dear Evan Hansen's "You Will Be Found." And if that news isn't good enough for you, they've announced that proceeds will benefit March for Our Lives, the nationwide protest on March 24 that Parkland students have organized in an effort to stop gun violence.
"In the wake of Parkland, I was awestruck by the strength and leadership of the students and their ability to speak truth to power," Miranda said in a press release for the song. "In the midst of their grief, they mobilized the youth of our nation and created a movement. This is their moment. Not just for themselves, but for all of us. This song is my way of helping to raise funds and awareness for their efforts, and to say Thank You, and that we are with you so let's keep fighting, together."
Platt also released a statement, saying: "These students are paving the way for future generations and it's so inspiring to see young people standing up for what is probably the most important cause right now in this country, and demanding action. I hope that this song can play some small part in bringing about real change."
The pair have also just announced today that they will be performing the song at the march in DC -- and marching alongside the Parkland students:
Check out the link below to stream and buy "Found/Tonight", and find out about your local #MarchforOurLives protest here.