BroadwayCon 2018: Steven Levenson, Noah Galvin, and Taylor Trensch Talk 'Dear Evan Hansen'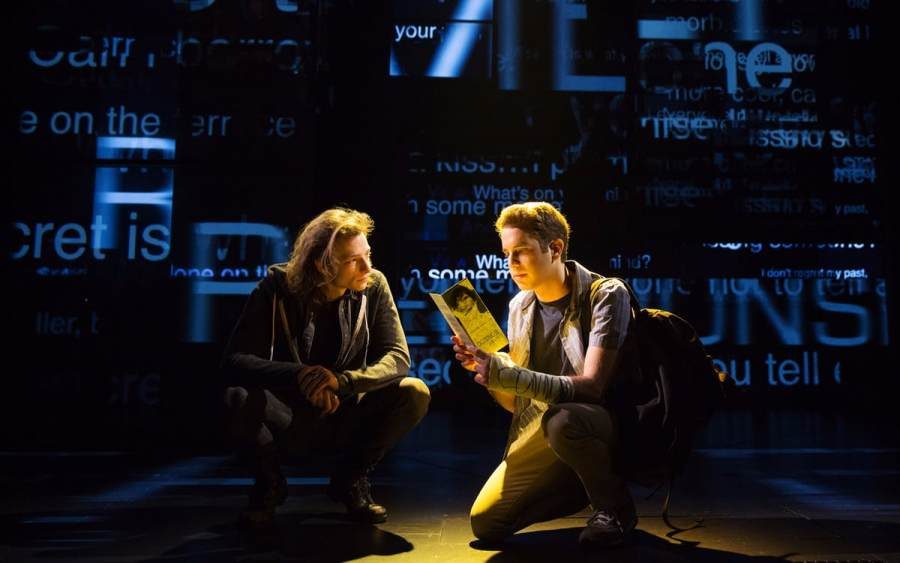 The Dear Evan Hansen vibe was strong at BroadwayCon 2018. And most of Evan's fans showed up for the Dear Evan Hansen Show Spotlight on Saturday. Dave Quinn of People Magazine chatted with book-writer Steven Levenson and actors Noah Galvin (playing Evan through February 4th) and Taylor Trensch (who will take over the role starting February 6th). Here's what they talked about:
How they got their start in showbiz
The first Broadway show Noah ever saw was You're A Good Man, Charlie Brown starring Kristin Chenoweth. At age ten, he remembers singing over the phone for an acting agent, then auditioning and getting into the national tour of Les Miserables. "I played Javert," he joked. After that, as he tells it, he played the small child in most musical readings, and worked in L.A. on The Real O'Neals TV show.
For Taylor, it was The 25th Annual Putnam County Spelling Bee and The Light in the Piazza. He saw both Broadway shows in one weekend and in his words, "I was changed."
Steven grew up on Starlight Express, and was always singing the songs as a kid. His love of the show eventually turned into a love for theatre, and his passion for playwriting was born.
How the audition went down
According to Steven, both he and Stacey Mindich (the producer) were blown away by Noah's and Taylor's auditions. But they tried to keep it cool.
The audition process for Dear Evan Hansen is apparently very involved: at least 45 minutes long, it covers the entire arc of the show. Steven said that both Noah and Taylor presented different Evans - different from the one portrayed by Ben Platt and different from each other's. But, in his words, "they were so fully alive and compelling. We just tried to not freak them out."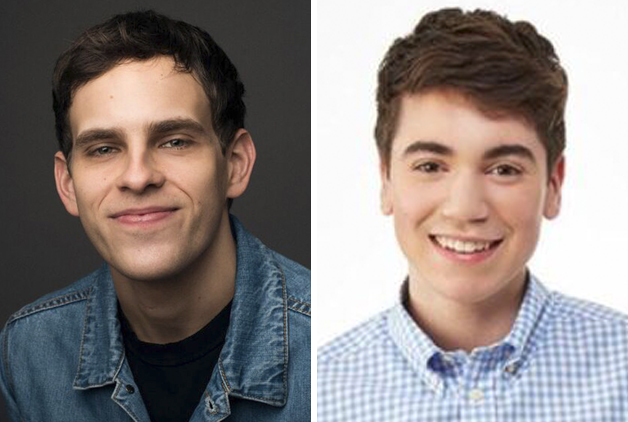 How Dear Evan Hansen was born
Steven talked a little about the process of writing Dear Evan Hansen. He said the idea was born when he heard about a high school student who committed suicide. After his death, many students suddenly spoke up about connections they'd had with him. Steven was fascinated by the phenomenon of public mourning, and the need people have to make a connection where, in most cases, there really isn't one. 'What's the deeper impulse behind that?' he asked himself.
Writing the beginning of the musical was the hardest part. He and the other writers wanted the first song of the show to be sung by Evan, but they also felt that "Waving Through A Window" should be the first song Evan sings. That made things challenging.
They also knew they wanted technology to be a big part of the show, but not the focus. It was more about incorporating technology because this is a story that takes place in the modern world, without making the show "about" technology. Steven also said the ending was difficult because it was a delicate balance, and they had to get it just right.
How Steven's favorite scene got cut
When asked if there was any cut scene that he wishes were still in the show, Steven revealed that he did in fact have to cut his favorite scene. It was an exchange between Evan and Zoe, before the assembly, in which they talk about how losing a loved one allows you to keep them as they are forever. Steven always loved it and would think, "I'm never going to cut that one."
But when the show played Off-Broadway, he realized that scene slowed the ending down and gave away the surprise at the end of the play. So, sadly, it got cut.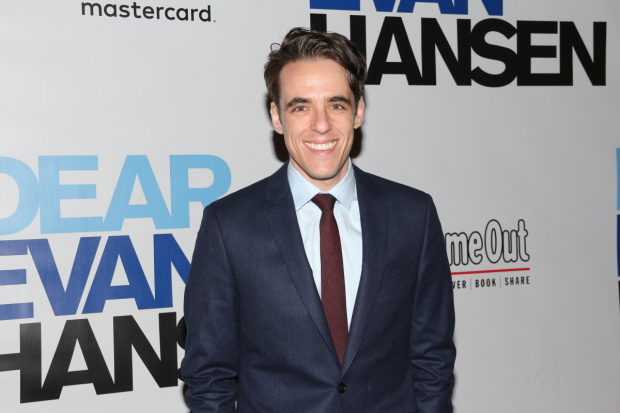 Why Evan is so likable
Evan is desperate to make other people feel good, Steven said. So much so that he has a weakness for other people's pain. The lie he tells in the show doesn't come out of the question "What can I get?" but "What can I give them?" And it's that, Steven observed, that makes the character so likable.
When asked what message he takes from the show, Steven talked about how the world we live in is so driven by social media: "We believe that everybody's life is better than ours, and that everybody is having this beautiful perfect curated life... I think that the show, it shows you that all of these people are lost and alone in their own way and kind of have their own defenses and their own armor up around them. But ultimately none of them is actually fully satisfied all the time or fully happy all the time. And once they accept that, I think there's the chance for true fulfillment on the other end of that."
For Noah, Dear Evan Hansen shows that people should "never isolate. Keep talking. Always have a dialogue. And take [your] time. I think that's nice general advice to give in any situation."
What it's like playing Evan
Noah confessed he has anxiety about "Waving Through A Window" because that final note is really hard. On the whole, though, he sees the show as a "beautiful evolution," a ride, and "lovely public catharsis." It's not hard to cry every night playing the show, he said.
Taylor said every cast member is "so phenomenally talented." Both he and Noah agreed that a new Evan makes every cast member change up their performance a bit, which keeps the show fresh and alive.
Their favorite part? The middle of Act II - but for opposite reasons. Noah loves that part of the show because he likes the comedy. Taylor likes that part of the show because it's darker. Once it starts, he said, it's like a ride that you never get the chance to get off of. You never get to check out, and you're on stage til the very end.
That video with Ben Platt?
But you're probably wondering about that fabulous 70s style music video that former Dear Evan Hansen star Ben Platt filmed with Noah Galvin and Taylor Trensch just before they came onto the show. Apparently, it was completely Ben's idea. In fact, Steven first heard about it when a fellow member of the production team called him up and asked him if he'd seen Ben's video. Naturally, though, everyone loved it.
Perhaps the most staggering tidbit they revealed was that at an after-show auction for Broadway Cares, one woman in the audience bought the cast worn by Ben Platt in his last performance for $30,000. Words fail.