BroadwayCon 2018: Norm Lewis, Sandra Joseph, Lesli Margherita and Other Stars on Chasing the Broadway Dream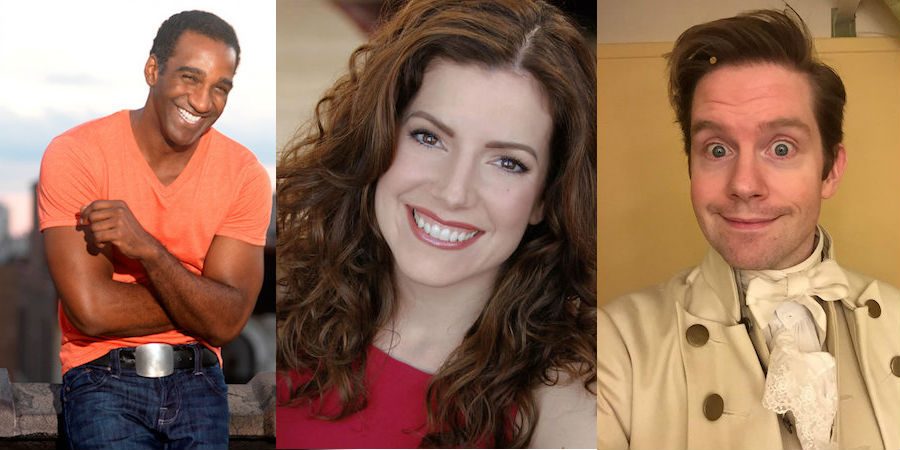 At BroadwayCon 2018, we heard from a number of different actors - from George Salazar to Lesli Margherita. They talked about life as an actor, why it's important to follow your dreams, and how they keep up the momentum night after night. Here are some highlights:
George Salazar
In his panel with Jennifer Ashley Tepper, George Salazar covered everything from tomatoes (don't believe Tepper - he actually hates them) to the challenges of a stage career. When asked what advice he would give to his past self, Salazar said: "Be really proud of who you are. Don't change for anyone. Stick to your guns and your gut. Be confident in who you are."
On a similar note, his advice to young performers is: "Great things take time."
When Tepper asked him what it was like to make his Broadway debut in Godspell, Salazar replied: "It was a dream come true, are you kidding me?"
He said one of the biggest challenges he faces right now is balancing family life and an acting career, especially since he loves spending time with his nieces and has a personal goal to be the "coolest uncle in New York."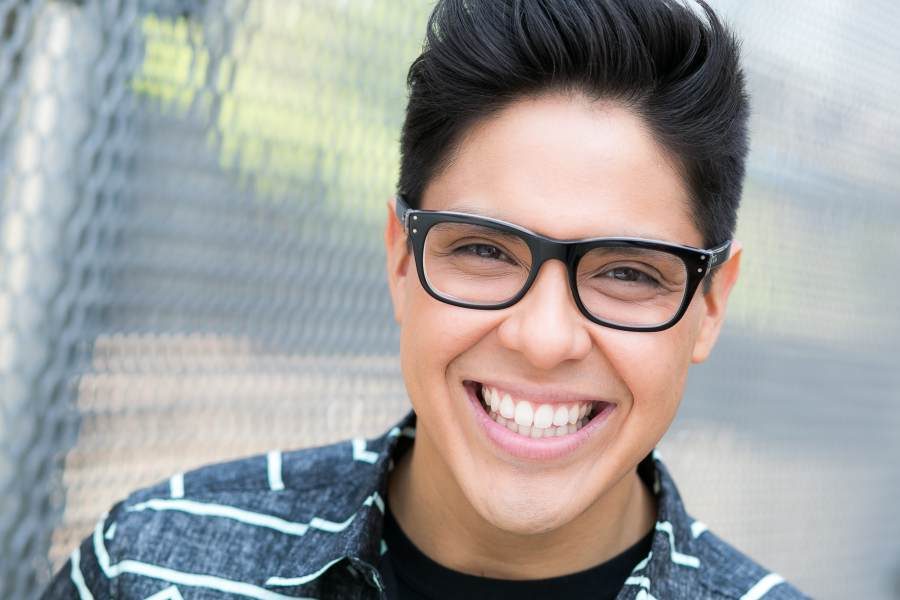 Sandra Joseph
On the Marketplace Stage, Sandra Joseph shared her playlist and talked about her new book: Unmasking What Matters: 10 Life Lessons from 10 Years on Broadway.
Joseph broke a record when she played Christine in Phantom of the Opera for a decade on Broadway - and it's still the record. Joseph's passion for theatre began early in her childhood. In her own words, "I saw Annie and I knew that was it - that was what I wanted to do with the rest of my life."
But she admits that, as much as she loved it, keeping up that momentum every night for ten years in the same show was sometimes hard. To help, one of Joseph's friends sent her video clips of fans talking about their first encounter with Phantom and how much the show meant to them. That was the push Joseph needed to keep going.
Rory O'Malley
When we skyped Rory O'Malley during the Blizzard Party Line event, he was in his dressing room during a performance of the National Tour of Hamilton (playing King George III), for which he would be giving his final performance the next day. When asked how he was going to get through it, O'Malley answered: "Look, I'm just going to try not to cry."
He said he's loved being a part of Hamilton and witnessing history - from the front row - in a throne. "I'm a theatre nerd first and foremost," he said. His love for theatre was born when he saw a performance of Les Miserables on tour in Cleveland, at age 8. Now he's on tour with a Broadway show himself, and he said it's an amazing feeling.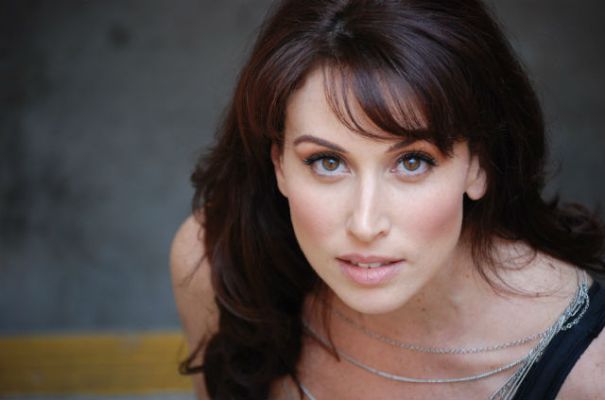 Norm Lewis
We also got to skype Norm Lewis and Lea Salonga on their break before a performance of Once On This Island. (In fact, we had to keep the call short because they were going on soon.) On his role in Sweeney Todd and his love for theatre, Lewis said, "I get my inner demons out through theatre." "But you're so affable!" Salonga protested. "Right?" Lewis agreed.
Lesli Margherita
During "Sunday Church with Lesli" Lesli Margherita gave an empowering speech about following your dreams and pursuing acting. Margherita said she got her start working at theme parks like Disneyland. Doing shows at these parks helped her get her foot in the door, get equity, and find an agent.
On getting into character for a part, she said the process starts from the outside in. If you start dressing and walking like your character, you'll eventually get into the mindset of that person. She also advised actors to come up with something that's their own - not to imitate other actors who have played the same role.
Margherita also said it's important to be able to laugh at yourself. Embrace falling down onstage and recognize that it will make for a great story down the road. Above all, she stressed: "Do. Not. Give. Up." That goes for pursuing theatre or anything else, she said.