Why They Tell the Story: Lynn Ahrens, Christy Altomare, and Hailey Kilgore at BroadwayCon 2018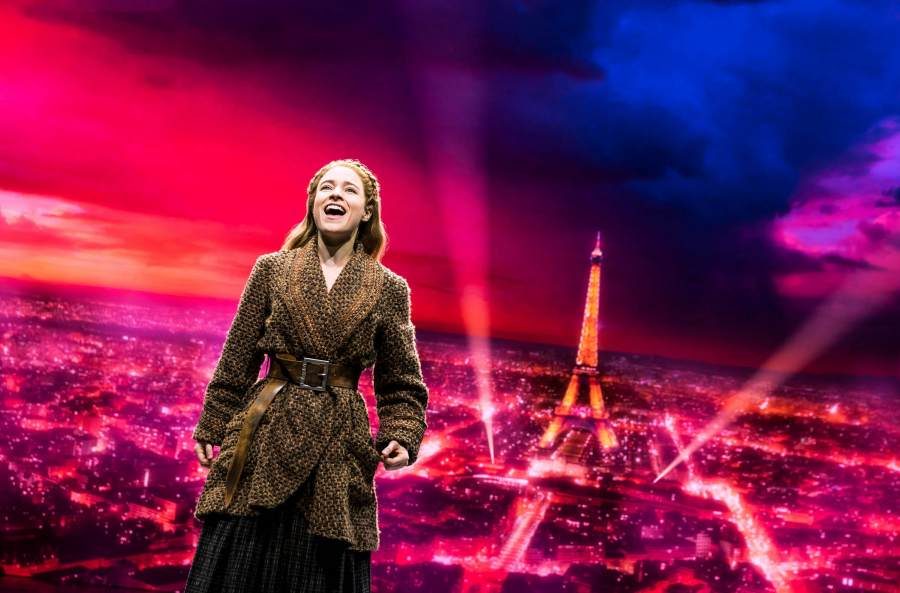 At BroadwayCon 2018, we got a special treat: a celebration of Broadway creative team Lynn Ahrens and Stephen Flaherty, featuring Ahrens herself alongside Christy Altomare (Anya in Anastasia) and Hailey Kilgore (Ti Moune in Once On This Island). Julie James of Sirius XM moderated, and we even got a surprise performance from Christy Altomare - who took off her heels to sing Russian street urchin Anya's lovely number "In My Dreams." As one audience member shouted after the performance: "We don't deserve you, Christy!"
With all the charm of some of our favorite young Broadway heroines, Altomare and Kilgore discussed the power of art and the reason they tell the story. Lynn Ahrens, who wrote the lyrics for Anastasia and both book and lyrics for Once On This Island, shared what drew her to Anya and Ti Moune, and why she tells the story. (She also hinted at a Ragtime revival, but wouldn't give details.)
Why Christy tells the story
Christy Altomare said she continues to learn from Anya's strength. Both Anya and Ti Moune show that "you can do anything you want in life, at any age," she said. She added that Anastasia gives hope to all young people who find inspiration and support in the arts: it's a story for anyone who's felt out of place or lost at sea. Altomare tells the story to remind people that we're all the same - princess, pauper, or island girl. Art lifts and binds us together.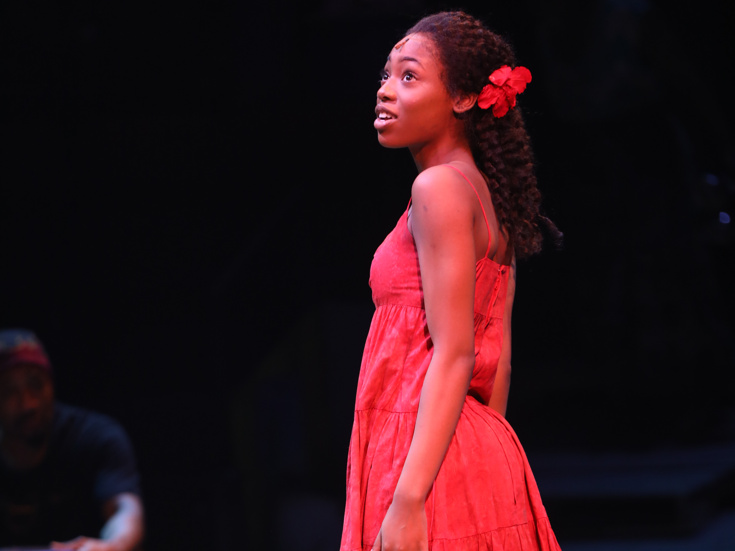 Why Hailey tells the story
At 18, Hailey Kilgore is making her Broadway debut, and she said the first thing she had to get over was just the shock of being on Broadway. She finds it empowering that she's a teenager making her Broadway debut playing a teenage character. In a community where women are expected to be silent, Ti Moune is powerful because she speaks up, Kilgore said. Just like Ti Moune, Kilgore tells the story to give, so people can smile and cry together. For her, it's about human connection, and theatre is a perfect vehicle for that. To illustrate, she used the example of someone passing around a box of Kleenex in the audience during a performance of Once On This Island.
Why Lynn tells the story
For Lynn Ahrens, the idea for her Broadway debut show Once On This Island came, appropriately, from another story: the book My Love, My Love by Rosa Guy. When she read it, Ahrens felt close to the novel's heroine because of the point she was at in her life at the time. That closeness drew her into the story, and she wanted to try turning it into a musical. Anastasia, of course, sprung from the 1997 cartoon Ahrens worked on. The idea of turning it into a musical excited her, because she felt there was a lot more she could do with the story, characters, and songs in a full-length Broadway musical than in a children's animated film.
On the connection between the heroines of both shows, Ahrens commented that neither Anya nor Ti Moune need men to save them - in fact, it's exactly the opposite. For Ahrens, both shows are ultimately about the way Anya and Ti Moune unite their communities and inspire the men around them to rise to the occasion. But at the end of the day, Ahrens doesn't have an underlying message she wants to get across when she sits down to write. She said she tells the story simply out of a love for theatre and storytelling. It's like telling a tale around a campfire, she said. "I just want you to be with me and experience the story."