Are you looking for gift for a theater lover? Or maybe just a holiday present for yourself? Broadway's end of year close-out may be just the ticket for you. Check out some of the shows that will be leaving the Great White Way by Martin Luther King Day. There's something for everyone in this crowd making gift shopping easy.
Cinderella (Broadway Theater, Closes Jan. 4) – This magical show with a glorious Rodgers and Hammerstein score is guaranteed to please children and adults alike. And if you are looking to gift a friend or beloved whose tastes are more reality TV than art and music, the show currently stars Real Housewife of some city or other, Nene Leakes.
Rock of Ages (Helen Hayes Theater, Closes Jan. 18) – The biggest party on Broadway finally says goodbye in mid-January after over 5 years of performances. You know the songs so a good time is guaranteed.
Pippin (Music Box Theater, Closes Jan. 4) – Diane Paulus's Tony award winning revival of the Schwartz/Hirson classic leaves too soon. This musical/circus spectacular is one for the ages and the closing cast is a mixture of TV stars (Josh Kaufman from "The Voice") and great Broadway dancers in the form of Priscilla Lopez and Charlotte D'Amboise.
Once (Bernard Jacobs Theater, Closes Jan 4) – January fourth is closing time at Broadway's favorite pub. Like nothing else on the block, this Tony award winning musical has been serving up hypnotizing melodies since 2012. Make sure you catch the last call at Once.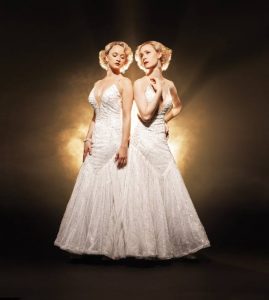 Side Show (St James Theater, Closes Jan. 4) – The New York Times called it an "essential ticket of the season" but this spectacular re-envisioning of the cult classic show sadly failed to catch light once again. You'll want to say that you saw this one when future fans reminisce about why the show had to pull up the stakes of the side show and move on yet again.
Motown (Lunt-Fontane Theater, Closes Jan. 18) – Departing for an 18 month tour and with a London opening plan, this salute to one of the greatest record labels of all time may be back in 2016 but why risk it? Hear all these classic R&B tunes sung with aplomb on a Broadway stage.
The Real Thing (American Airlines Theater, Closes Jan. 4) – Roundabout's star studded revival of one of Tom Stoppard's best plays brings Cynthia Nixon back to Broadway and gives Ewan McGregor his Broadway debut.
This is Our Youth (Cort Theater, Closes Jan. 18) – Michael Cera and Kieran Culkin both make their Broadway debuts in Kenneth Lonergan's treatise on the emptiness of late 1990s youth. If your passion is passionate angst, their performances will thrill you.
And remember over the holidays shows shift their schedules to accommodate the holiday madness, so however many parties you've been invited to there is still time for you or your loved ones to get your theater fix.