Interview: Playwright John Kuntz on "The Annotated History of the American Muskrat"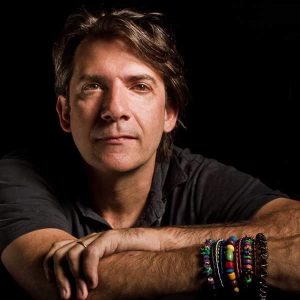 The Obie-winning Ice Factory festival presents seven new works from June 29 to August 13 at the New Ohio Theatre. We spoke with playwright John Kuntz about The Annotated History of the American Muskrat, directed by Skylar Fox and created with Foxy Henriques and Circuit Theatre.

Tell us about your show.
The Annotated History of the American Muskrat is about America, history, muskrats, the Ford Administration, The Captain & Tennille, the song "Muskrat Love", the Bicentennial visit of Queen Elizabeth to the US and how all these things intersect with the lives of eight people who are ostensibly overseeing a sleep experiment in which they are unknowing participants and performers.
What have been the most exciting things about seeing your show jump from the page to the stage?
One of the most exciting components of this process - for me - was that when I began writing Muskrat, I was truly writing the play in real time for a specific director and group of actors to be performed in (more or less) a month's time. I would write a scene that morning and it would go into rehearsal that night. I would watch how the actors responded to the text in rehearsal and that would inform where I would take the play next. So it was quite an immediate and energized process!
Who are your favorite playwrights, past and present?
Beckett, Pinter, Adrienne Kennedy, Suzan Lori Parks and Jenny Schwartz.
What would you change about the current state of theater?
Less naturalism.
Tell us something about the muskrat that we probably don't know.
Well, it's in the play, but muskrats aren't truly rats. They're more closely related to the beaver. Also, a Native American creation myth credits the muskrat for diving into the deep nothingness of water and dragging America back up to the surface. So we owe the muskrat quite a lot!