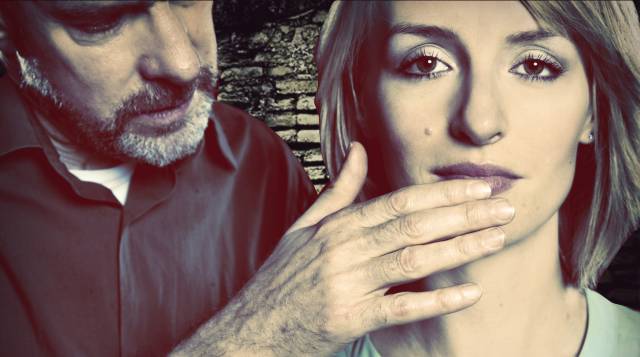 For actors, the audition may be a dreaded thing, but it is also chance to prove themselves and show their talent. Being Seen, a funny and witty play at the New York International Fringe Festival, is about the Actor's exhausting yet exhilarating audition in front of her admired director. Playwright Richard Gustin takes us into the audition room for a hilarious look at the artistry of acting, directing and what happens behind the scenes.
The Director (William Youmans), who starts off as a voice in the dark, faceless and intimidating, begins to take interest in the Actor (Allison Minick) as he makes her jump, howl and turn herself into a seductive spider. Inspired by this great theatre aficionado, the Actor literally throws herself entirely into every single direction given to her. We receive a very lively glimpse into what an actor will do to land the part, to prove themselves, to gain crucial approval from a director. It is true, as Gustin suggests, that actors and directors are different types of artists. The Director suffers constant misunderstanding and having to work with subpar texts. He suggests that modern theatre contains nothing worthy, nothing inspiring; even as he pushes the Actor to find some sort of deeper truth in her performance and within herself, he talks of his exhaustion and disenchantment with actors and the theatre.
Director Mindy Cooper has been able to emphasize the characteristics of Actor and Director in a truly engaging way.  The performance of both Minick and Youmans is wonderful as they follow through on those ditzy actress and self-involved director stereotypes, then open them up to explore the sensitive and tentative relationship these artists have.