Interview: SYTYCD's Jess LeProtto on Performing with American Dance Machine for the 21st Century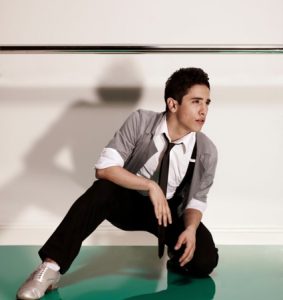 Dancer Jess LeProtto made Top 8 in Season 8 of So You Think You Can Dance and has Broadway credits including The Boy From Oz, How the Grinch Stole Christmas, Bye Bye Birdie, and Newsies.  Now, he's heading to the Joyce to perform with American Dance Machine for the 21st Century, a company whose mission is to present a living archive of musical theatre dance.  We asked him about learning the styles of choreographers like Jerome Robbins and Jack Cole, dance works he'd like to perform in the future, and SYTYCD's next season.
Tell us a bit about American Dance Machine and what drew you to the company.
I had seen American Dance Machine perform at a dance benefit a few years ago. It was then that I heard more things about what the company was aspiring to do, which I thought was very interesting. After ADM21's engagement at the Joyce last year, I got to take a part in a performance they did at the Astaire Awards. I'm so happy that I get to be a part of this company with this year's dynamic show!
One of ADM21's goals is to preserve the style/accuracy of the dances being restaged.  Of the pieces you'll be performing, which choreographic style was the most challenging for you to get down?

All of the pieces this year vary in different methods of accuracy and style. Some bring forth the individuality, inner motion and drive such as West Side Story. Others like A Chorus Line and the Jack Cole style are more about clarity and precision. It has definitely been a great learning experience and challenge to really capture the essence that all of these pieces have endured.
Is there a piece you're most excited to perform?
I can't pick a favorite! Everything is so great. Having never done West Side Story or A Chorus Line, it's so surreal to actually be performing this timeless choreography. Also, I'm looking forward to boxing in the final fight from the musical Golden Boy. I can't believe it!
Many of the stagers for American Dance Machine appeared in the original dances and/or worked directly with the choreographers.  What was it like to learn from them and what was the best advice any of them gave you?
The stagers have created such a thrilling environment throughout this rehearsal process. Of course, they have direct insight to the material, but they have also been so generous by allowing all of us to express the material within ourselves as artists. Our stagers such as Donna McKechnie, Robert LaFosse and Wayne Cilento our director have been amazing people to work with.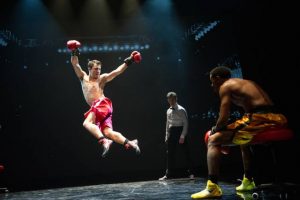 You made Top 8 in Season 8 of So You Think You Can Dance, which I read may not be renewed for its 13th season.  Do you still watch it/are you hoping it gets picked up?

SYTYCD has given me so much and I will always be grateful for the experience it gave me as a dancer and as a person. I have been following the show ever since Season 8 and it would be very unfortunate if the show were to conclude. Whatever the outcome is, SYTYCD has definitely given the dance community a huge platform for dancers, choreographers and other artists. To know that I had a small part in that is something I will always be proud of.
What other musical theatre pieces would you want to dance in the future? Anything in particular you are hoping ADM21 decides to revive? 
One of the shows that made a huge impact on me growing up was Movin' Out, choreographed by Twyla Tharp. I would really like to explore that piece someday. Any material from Michael Kydd and Bob Fosse like "The Crapshooter's Ballet" or "Beat Me Daddy Eight to the Bar" would also be a fun challenge as well. I'm hoping ADM21 will present these great dance pieces in the future.