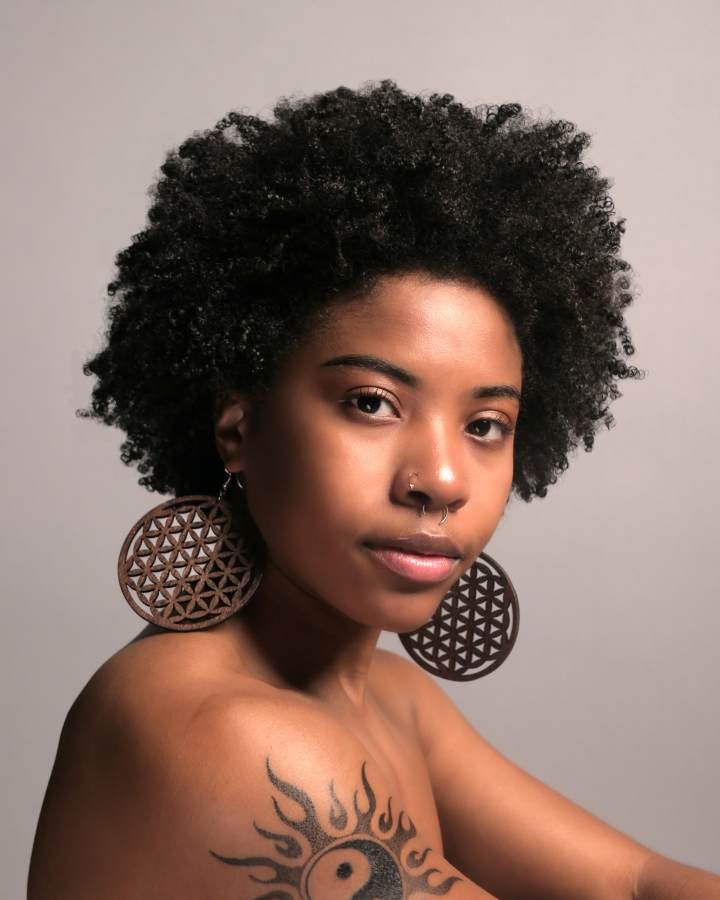 Fresh off her successful run of As the Sun Sets at the New Ohio Theatre's Ice Factory Festival, Caleb Dowden, Artistic Director of Dow Dance, spoke with us about why she loves this art form, what inspires her work, and her plans to reclaim the roots of African dance in Benin, West Africa.
Congrats on your successful run of As the Sun Sets! 
Thank you!! Our company had an amazing time being at the New Ohio Theatre's Ice Factory Festival.
Did anything surprise you about the reactions to this piece?
My biggest surprise was how differently each audience reacted to the show on different nights. The piece didn't change, yet the audience's reactions did. As a dancer in the show, not knowing how the audience would respond kept me engaged every night. Overall, we received a lot of positive feedback. The best feedback was that it was accessible to the non-dancer. Sometimes watching dance work can be daunting, but to hear that someone understood the meaning of the work while still finding it enjoyable was extremely refreshing. Another piece of feedback was that this piece felt like a love letter to New Orleans. NOLA has helped me develop throughout the years. To hear that someone felt the influence of my great city on our work was also refreshing.
History and ancestry seem to play a large role in your work. How do you draw on your own heritage when you create a piece?
I was raised in New Orleans, Louisiana, where our culture is a mixture of so many different influences. The movement and the music in As the Sun Sets is, at its core, NOLA. When I go in to create a piece, that heritage subconsciously shows up in the creative process. In particular for As The Sun Sets, my history and ancestry is utilized because the historical context for the work calls for it. But this work is so much more than myself. It is a combination of my dancers' experiences as well.
The production of As The Sun Sets would not have been possible without our company members: Cèline Seiber, Ceylon Seiber, Imani Gaudin-County, Andy Guzmán, Jai Perez, Rj Figueroa, and DJ Fralin.
As the Sun Sets is a comment on a broader sphere of American culture that has directly impacted the Black community. That is not always a source of joy, but the culture that I am held in always finds a pathway to joy even in sad times. Naturally, that culture is in the work to help educate without bringing trauma onto Black audience members. Sometimes it is intentionally drawn and sometimes it just naturally happens.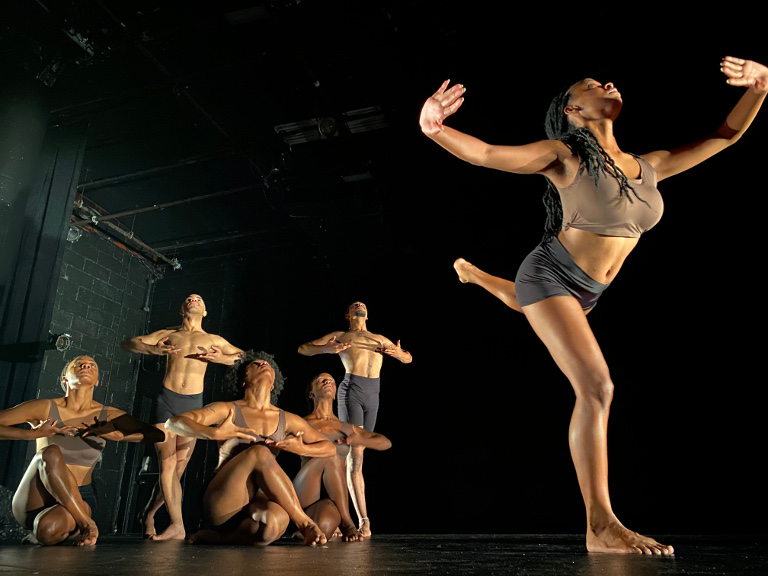 Where did your passion for dance begin?
I first started to dance in church in New Orleans when I was three. When I would finish dancing people would always approach me to express how my movement made them feel better. I realized at a very early age the power that dance truly carried. From then on, I try my hardest to allow the work I create to be a vessel for allowing other people to heal. Whether it is to comment on the injustices of marginalized communities or simply a tool for expressing joy, I believe that if you have a gift to create art it should be used in service of others. My first passion\responsibility as an emerging artist is to help others find relief--and dance is my vehicle for making that passion a reality.
Can you tell us a little about your Fulbright Award and what you plan to do in Benin?
I have recently been awarded a Fulbright Fellowship through the United States Department of Education to journey back to Benin, West Africa where I will be researching a project titled Zomachi, Reclaiming Through Movement a History Lost to Slavery. Benin, during the 17th-19th centuries played a huge role in what we know now as the Transatlantic Slave Trade. When we discuss injustices that Black people face in America, I believe one of the biggest injustices that has been overlooked is our collective miseducation. Captures would make enslaved Africans in Benin walk around a tree to forget their history. I am a descendant of an enslaved African and I do not know my history which is my power. My research is centered around finding ways to reconnect the African diaspora with the African continent. As I dig into my research in Benin with my partners at the African School of Economics and the Centre Wâlo, I will discover a new way to move with an understanding of how my body can move with knowledge of its accurate history. That discovery will be the foundation of the movement vocabulary for Dow-Dance.
Where is Dow-Dance headed next?
Ideally, because I will be traveling to West Africa for a year starting in September, I plan to find a way to take Dow-Dance to Benin. For me, my work is missing a piece and I believe it is the depth of understanding of my ancestry. It is in Dow-Dances' mission statement that we provide the space where marginalized stories can exist through movement. It would be a disservice of that statement if my own marginalized story hasn't been researched. In the meantime, Dow-Dance is open to any and all opportunities where we can continue to present our work.
In the meantime, I would like to extend a huge thank you to everyone at the New Ohio Theatre. This opportunity was incredible. We are forever thankful.
I am a reflection of my ancestors and my support system. The biggest help we had throughout our time at ICE Factory and my biggest supporter is my mother, Tomica Duplessis. Thank you for being the rock of this production.