NYCB Principal Dancer Ashley Bouder on the Dearth of Female Choreographers in Ballet, and What She's Doing to Help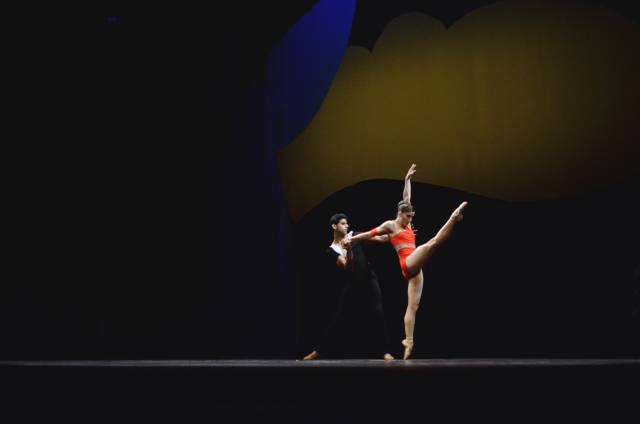 Ashley Bouder, a principal dancer with New York City Ballet known for her daring musicality and breathtaking technique, has a rich and varied repertoire with the company.  She's performed 19th-century ballets like Swan Lake, danced in more than 30 ballets by George Balanchine, and originated roles in modern classics like Alexei Ratmansky's Concerto DSCH and Justin Peck's Year of the Rabbit. Now, she's adding another role to her resume: producer.  August 8 and 9, The Ashley Bouder Project will present three works by up-and-coming choreographers at the Joyce's Ballet Festival, two of them world premieres.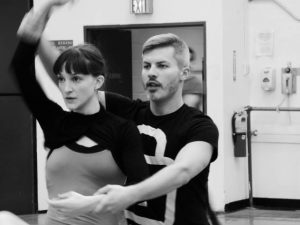 You'll be performing work by Adriana Pierce, Andrea Schermoly, and Joshua Beamish. Can you tell us about how you came to work with these three choreographers? And how would you describe their styles of choreography?
Ashley Bouder: I came through Joshua Beamish's work, the first choreographer we commissioned, through my co-producer Phil Chan. His background is ballet, but also jazz. There are a lot of isolations in the body and little details. I met Andrea Schermoly when she was living in New York, she is South African and a former Nederlands Dans Theater dancer. We made a film, In Passing, shot in Los Angeles this past March, because Andi has such a strong eye behind the camera. Her work is very emotional, and was a great new outlet for me to explore with her. Adriana's work jumped out at me when I saw it at the New York Choreographic Institute. How she was describing her piece, her intensions, came across very strongly. I wanted to see what else she could do.
I was so excited to see that two of the three choreographers you chose to work with are women, as female choreographers tend to be underrepresented in ballet. Can you talk a bit about this disparity? Was it something you were mindful of when producing this program?
I have worked with a lot of choreographers at New York City Ballet, and I can count the works on one hand that I have danced by female choreographers. It's not that there isn't talent, there isn't opportunity. For some reason, companies are less willing to take large risks on female choreographers. For women, who have historically been celebrated on stage for so long, it's also often a struggle to develop a voice off stage because there are so many pressures to just stay on stage and dancing at your best. When are you supposed to have time to find a studio and experiment, or the resources to do it? How are we really making choreographers?
I hope the Ashley Bouder Project can help provide an outlet, however small in scale, and be a place where a choreographer can come in and work with the best dancers, collaborators, live musicians, and even across mediums. They work to create a completed piece, with a real professionally produced venue. We do the fundraising and the scheduling so that all the choreographer has to do is come in and make the work. That sounds like a luxury, but it really is the only way we can really develop the voices of the next generation. We need to physically make the work. Because we are small and project-based, we can afford to be nimble and take larger risks.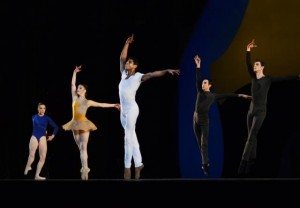 You have colleagues from NYCB (Sara Mearns and Russell Janzen) performing in another Ballet Festival program choreographed by Emery LeCrone (another wonderful female choreographer!) - have you had a chance to see their work?
I haven't! I have been so busy juggling my schedule with New York City Ballet with the Project that I have had little time to see what they have been up to. I can't wait to see the final product - it will be a nice surprise for me!
At NYCB, you've worked with so many different choreographers with vastly different styles. What was one experience working with a choreographer that was particularly important for your development as an artist?
Working with Alexei Ratmansky has really affected me deeply. He is very specific in such a personal way, that he can really draw emotions and nuances out of you that you didn't even know you had.
Tell us...
A choreographer you'd love to work with: Angelin Preljocaj.
A piece in NYCB's rep you'd love to perform (that you haven't yet): Concerto Barocco, Stravinsky Violin Concerto.
A piece of music you'd love to dance to: I'd love to dance to something modern and new.