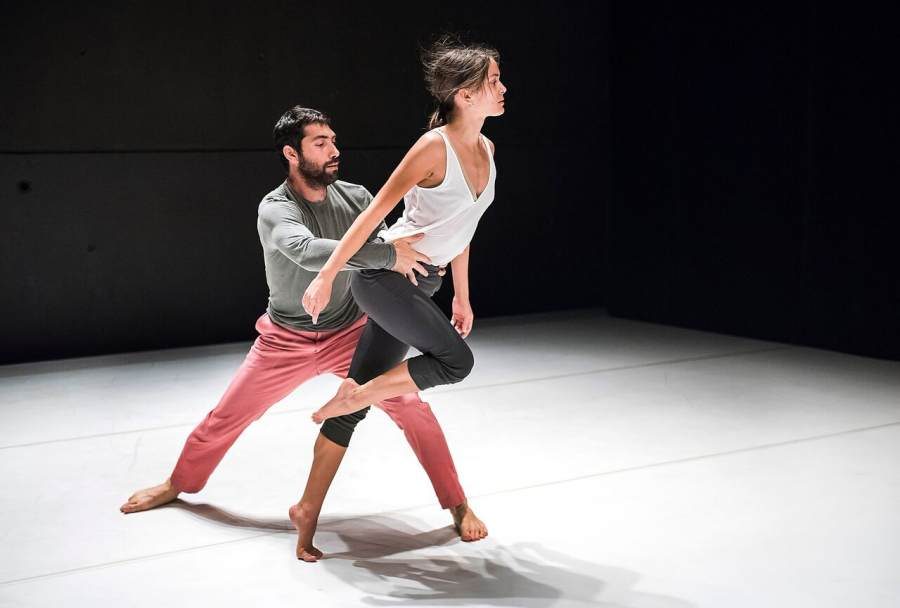 Roy Assaf Dance made its New York debut this week with two works, Six Years Later and The Hill, both choreographed and performed by Assaf and his dancers. The Israeli company premiered on October 12 at the Baryshnikov Arts Center, after performing at Jacob's Pillow, Dance Place in D.C., and American Dance Festival.
The evening opened with Six Years Later (2011), a simple but viscerally moving duet. Danced by Assaf and dancer Madison Hoke, the piece manages to embody the emotional stages of a romantic relationship before our eyes. Assaf uses the stage well in depicting the journey of these two people; they nearly always occupy the same space, creating a sense of intimacy in their progression.
The first section sees the two in constant physical connection, and as the piece progresses, that physical connection works to evoke a range of emotions, including friendship, passionate love, frustration, leading to a separation that still sees the two in a kind of mutual orbit. The piece's second section lightens a bit, set to a sixties pop song that touts the virtues of reflecting on the past. The dancers encounter each other again, ostensibly six years later, and reconnect, becoming in sync once again.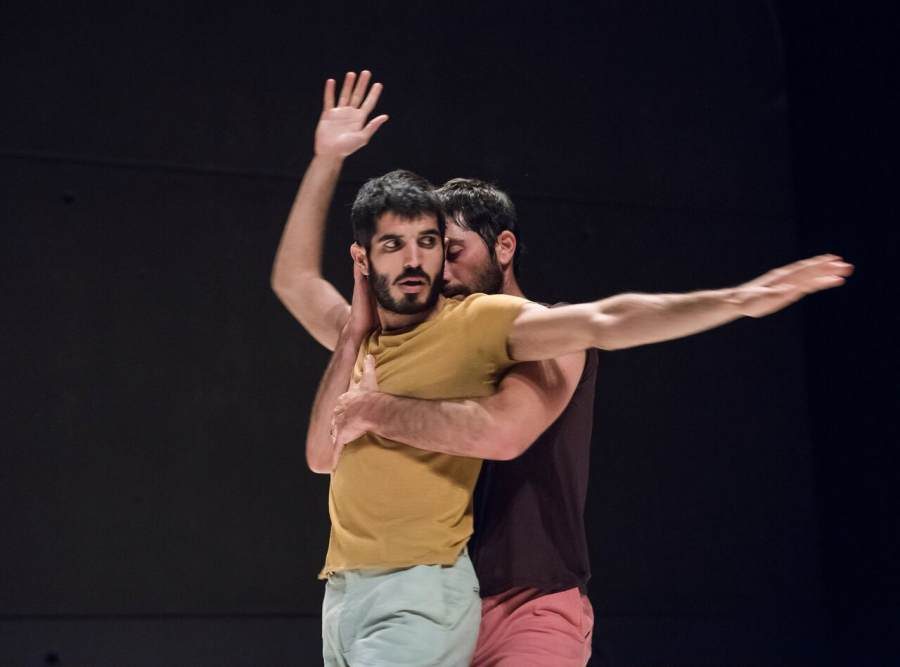 The Hill (2012) is an all male trio, danced by Assaf, Igal Furman, and Avshalom Latucha. Based on a Jerusalem battle in 1967's Six-Day War, the piece illustrates the particular experience of war veterans.
Physicality reigns in the trio, as the choreography sees the three dancers moving equally in connection and isolation. Assaf manages to convey a sense of the military unit, through marching formations and salutes, while also evoking the mental and emotional solitude that often comes from having been in battle. Weaving traditional Israeli dances with chaotic choreography, moments of stillness, and recognizable mime, The Hill leaves the audience breathless, as though we, too, had just fought.
It's easy to see why Assaf has been one of the most sought after choreographers in contemporary dance. His choreography shines through the evening. The minute details of his movements are nearly imperceptible—in the shake of a foot or the way an arm swings—but without those nuances, the pieces would be entirely different.