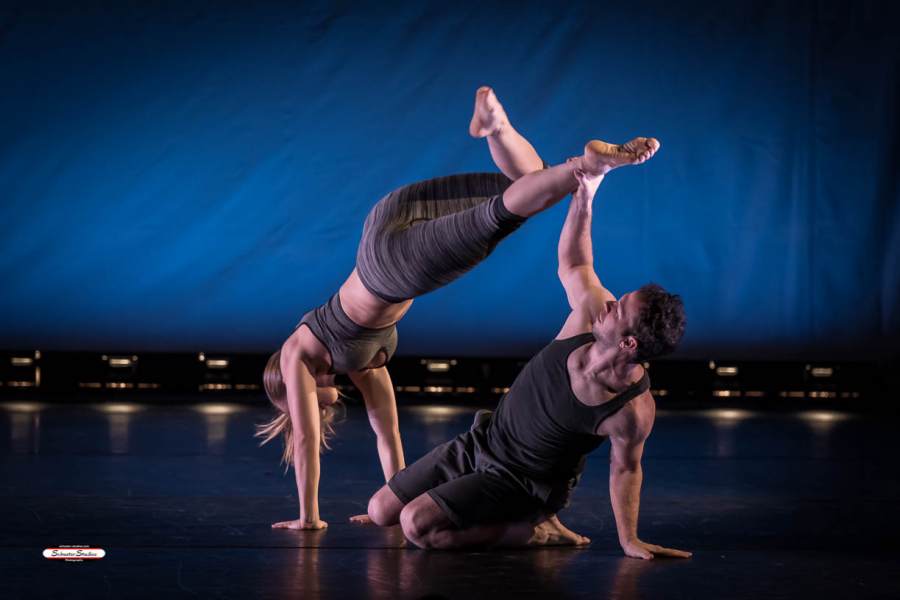 The movement artists at The Dance Gallery Festival 2017, hosted at Gelsey Kirkland Arts Center, certainly remind one that to dance is to live.  Imbedded in the psyche of the dancers and the extremely detailed choreography witnessed in each piece lies a philosophy of celebrating life, the body, the soul and the time we have here on earth to do so.
The evening feautured stunning storytelling using the entire instrument that is the human body. Twelve choreographers, chosen from about 250 applicants from all over the U.S., joined in this true celebration of dance: Ad Deum Dance Company (TX), Ariel Rivka Dance (NYC/NJ), Bruce Wood Dance (TX), Cassie Hobbs (TX), Christopher Rudd/RudduR Dance (NYC), Kiara Staric Wurst (DC), Jenny Gerena (AZ), Keerati Jinakunwiphat (NYC), Mary Grace McNally (NYC), Sean Carmon (NYC), The Movement/James Morrow (MA) and Victoria DeRenzo (TX).
Notable mention goes deservedly to James Morrow and Victoria Derenzo. In James Morrow's piece he gave a gripping account of a lonely figure, perhaps who is now only a shadow of a man, isolated and trapped in a world that is terrifying. Morrow's use of overt repetition to the point of portraying insanity was not lost on this piece's subtle context.
Victoria Derenzo and Jared Doster of NobleMotion Dance were among the most riveting duets of the evening. On a side note, tonight's collection of duet pieces have brought a new meaning to 'twosome' with dancers so in synch, so in touch with their partners, there were moments that seemed the dancers were indeed indulging in the deepest form of intimate intercourse onstage. There were no lies told on this stage by the dancers. Only truths revealed nakedly and in the extremely daring journey only the dancer and human ever really know.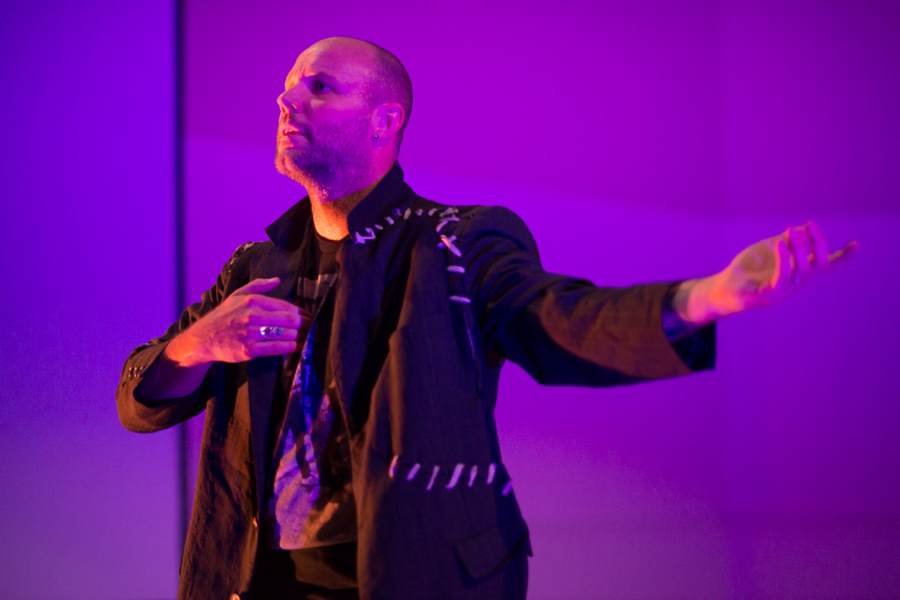 On the second night, the event known as 'The Level Up' program held at Ailey Citigroup Theatre in Midtown gives the entire evening to three choreographers where they each split the bill, a dream come true for any choreographer. This year's Level Up evening included Andy and Dionne Noble/NobleMotion Dance (Houston, TX), Nicole Von Arx/NVA & Guests (NYC/Switzerland) and Rohan Bhargava/Rovaco Dance (NYC).
The Dance Gallery Festival has also recently partnered with the Catskills Art Society (CAS) to offer the aforementioned Level Up artists a three-day residency in the serenity of open-air, gorgeous views and new facilities where they are free to create their new works.
The Dance Gallery Founder and Artistic Director, Astrid von Ussar, spoke in the playbill of her incredibly relatable inspirations for starting this celebration: 'The Dance Gallery Festival originally started when I reserved a performance space for my own dance company and unexpectedly couldn't come up with the means to pay for it. With no outside support, I had to think fast. I quickly put out a call and asked artists to submit their own work and join me in a group show. We received 25 applications and called it The Dance Gallery. Now eleven years later, here we are."