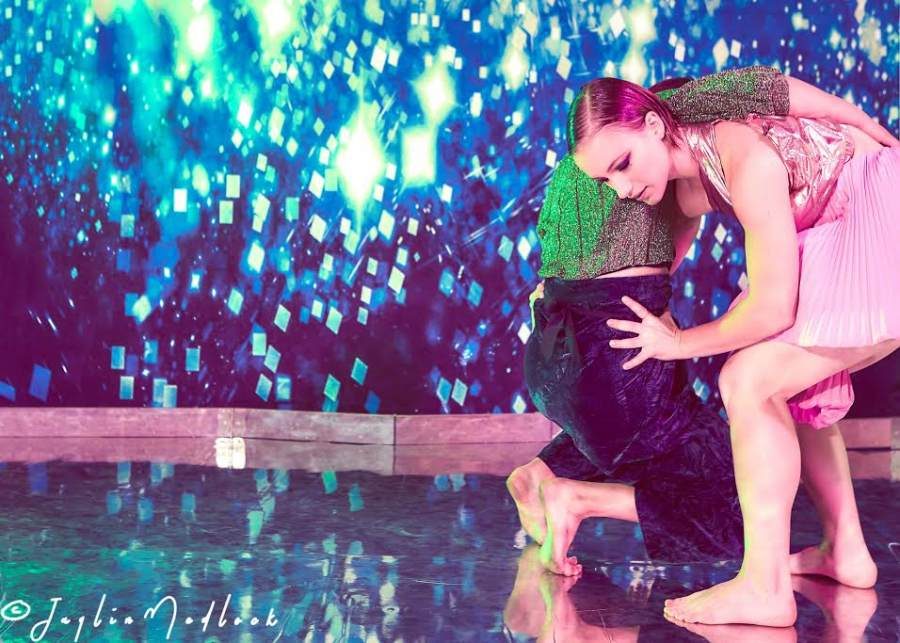 Teresa Fellion has quickly become a main player in the world of New York City contemporary dance. It is the way she tells a story that has made her work stand out amongst the thousand voices in movement-based performance art. Fellion shapes worlds that she invites her audience to step into and onto the stage where her world exists. Once in this parallel universe, one's personal yet distant memories are triggered and an awareness of impending journeys with the accompanying sense of fear is felt. We are about to be met with ourselves, in the mirror Fellion has placed before each of us.
In her new work, rose walk green ice, Fellion says, "The entire performance of is based on identity through our own internal investigations, our ties to our ancestry, and how we interact with people." Performing at Danspace Project December 7-9, Fellion once again dazzles and intrigues audiences with a poetic yet unsentimental lens into our humanity.
Use three words to describe 'rose walk green ice':
dreamscape
mesmerizing
empowered effervescence (ok that's four, oops!)
rose walk green ice is a cross between:
Walking into a world of surreal sensory images, while also feeling very grounded and secure in your connection to humans.
What was most challenging about bringing rose walk green ice to the stage?
rose walk green ice is the final work in a trilogy that explores self-awareness within communal bonds. Each of the three works has a different focus within this theme. The two earlier works,HOME and Agawam, were pieces that were made from completely different rehearsal processes. One was more internal, gradual and cinematic, and used the wooden structures, while the other was very fast-paced and rhythmic, with a familial focus. rose walk green ice is its own work with new elements and choreography, which has also further developed choreography and set design from both HOME and Agawam.
The content creatively resonates fully, but the approach in process to rose walk green ice has been a balance of bringing out the strengths in both of the other two processes, while mixing in new creative tools. With the other two pieces being so different, rose had to speak to both of them, but also be its own unique voice. This has been the greatest challenge of rose walk green ice, and also its greatest reward.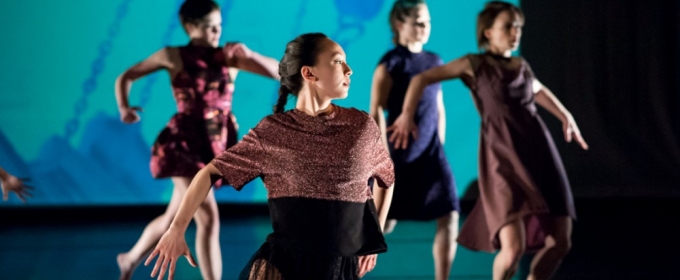 Do you find having a small budget freeing or confining?
Both. It really depends on our calendar, budget, and what our needs are at the time. I financially plan very carefully for our seasons to make sure we can balance everything, and maintaining a stable business model is an important tenet of our company. However, as additional expenses come up throughout the process, I have to learn how to put intricate puzzles together in new, contortionist ways.
I appreciate the challenges that come with this level of planning, and twisting myself into small, intricate pieces can be confining, but it is also very freeing when it all comes together and you have an amazing team helping to put it all together! So I guess through the micro, micro puzzle-making, there is a sense of freedom.
Thankfully, we have also had generous support for this project from the O'Donnell Green Foundation of Music and Dance and the Peg Santvoord Foundation, as well as help from our individual supporters and our community who attended our October Fundraiser. Our company has also been fortunate to have had a high level of earned income this year. These supports and efforts mean the world to us, and keep our budget strong.
For company directors who may take inspiration and leadership advice from you, what advice do you offer for sustaining a company such as your BodyStories: Teresa Fellion Dance?
As of now, less than two weeks from our largest premiere since 2015, I am fighting off exhaustion mode and not sure who would want advice from me at this moment. But that is just it! Therein lies the lesson. I find that this work can be extremely busy at times and can deplete you if you do not balance. I am leading up to this premiere December 7-9, at the end of 2017, and looking back at the year.
In this one year, I have made five FULL-LENGTH works on commissions and for BodyStories combined, whereas normally we will make 1-2 works of that length per year. Knowing this last winter, going into 2017, I had to plan the year extra carefully to ensure that there was enough quality time and energy to give to each of the five works. I feel it is important to connect deeply with the dancers with whom I work, and fine-tune the timing, detail and intention of each work for a full audience experience. I have valued each process immensely and each has taught me so much, it has been a true blessing to have been challenged with this new timeline rhythm.
On a personal note, during this year I also lost my beloved dog and had to have major abdominal surgery, so the term self-care took on a much deeper meaning for me, and in turn, allowed me to value it for others more as well. Of course, I get tired sometimes, but I am not feeling depleted. In having planned ahead to balance my time and creative energy, there have been some new deadlines to get used to, but it has been one of the most inspiring years I have experienced.
This year has really taught me a new level of focus, energy balance, and the need for self-care and focusing on my own body in the midst of all of these processes. rose walk green ice has been in the works for over two years, and it has such value to me and our company, that our creative team has added rehearsals and worked so intensely to fully realize this vision. It feels like a carefully thought out, mature work, and I do not think that would have been possible without all of the wonderful challenges this year presented.
I find that on days when I feel like I am pulling a heavy boat behind me and I just can't seem to go as fast as I normally might, I notice new things, being present at a different tempo, and I just have to remember to keep swimming, keep doing my best, and trust in the work and the community I have. Committing to artistry authentically every day, means that it is in progress.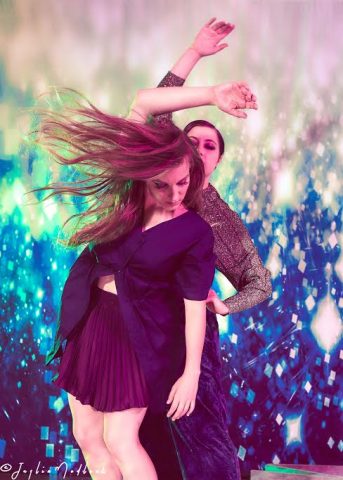 Considering that dance and particularly dance is able to touch on social issues in a more subtle way that words in a play or lyrics in a song cannot do, what kind of stories do you want to tell in the future?
I do not know what next story I have for the future just yet until this one is complete, but I stay alert and active in my communities concerning social issues and restorative social justice practices on a daily basis in order to be an instrument of change. That is also where my inspiration for pieces develops. I feel necessary truth connected to social issues with each work I make. The entire performance of rose walk green ice is based on identity through our own internal investigations, our ties to our ancestry, and how we interact with people. It is a relevant discussion and action-starter for restorative justice.
So much investigation has gone into this work, I hope that it socially resonates with individuals, and gives them insights to carry into their lives. Our company has also designed accompanying workshops to go with these themes, which have had powerful effects. We all need tools of support, empowerment, and truth valuing these days to combat so much of the dishonesty, unfairness, and crime that is done by those abusing their power and affecting innocent people. The work that I care about is a varied lens, one that shifts and questions perspective, so that our audiences can continue to grow with us as humans and as dance-lovers.
If you were not in New York City doing what you love, where would be and what would you be doing?

I love the life that I have. Lately with it being so busy, and making dances in five locations this year, I have been craving living in a quiet house in the mountains, with a fireplace, a studio, and a lot of books. I guess I would be a hermit for a little while, or a hobbit.