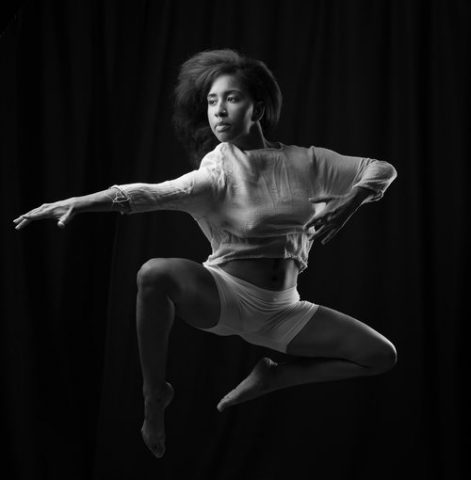 A native New Yorker, Megan Curet and her contemporary dance company, Curet Performance Project, work constantly to give back to the city in which she grew up. The company "seeks to create provocative and enticing dance work that engage with political issues," such as its most recent endeavor, which raised money and awareness for the Women's Prison Association. We caught up with Curet about the challenges of being a choreographer, where her style of movement comes from, and more.
Tell our readers all about the recent 4th Annual Choreographers Merge to Emerge Festival.
NYC-based choreographers come together to raise funds and awareness for Women's Prison Association.
Choreographers Merge to Emerge is a platform I have created over the last six years to offer a performance platform to established and emerging choreographers.
Dancers are more than just movers and philanthropy has a strong place in the world of makers and creators, this platform bridges those worlds. Let us use our bodies to help ALL others, however we can.
Your style of dance and choreography is a cross between:
My style is born from modern and contemporary dance. Over the years I have explored Afro-Latin rhythms and movement to further explore my investigation of systems, identities, and the moving body.
What is most challenging about being a dance artist in New York City and what is most rewarding?
The biggest challenge is surviving. Surviving the art form, the craft, and staying creative while feeding yourself. The most rewarding part is being a part of the largest dance hub in the world. And knowing the community here will do what-ever they can to ensure the survival or creation and movement.
Do you find having a small budget freeing or confining?
Smaller the budget the more freeing, but there is a wall you hit. The larger budgets allow for more spending on marketing and publicity. I find I am still trying to find that balance while creating the work I believe in and the opportunities for other artist that I find important and meaningful.
Considering that dance and particularly dance theatre is able to touch on social issues in a more subtle way that words in a play or lyrics in a song cannot do, what kind of stories do you want to tell in the future? I have always made social and political works. I think the older I get, I want to really dive deeper into works that explore empathy and the human core and condition. I want to make audience members feel deeply, the only way I can imagine doing so is by using provocative or emotional topics to really explore the innate movements of the dance body.
What would you change about the current state of dance in America?
I would change the funding. The access to space and the overall support we receive from the state. It feels like artist as a whole are always floating and barely staying afloat.