Interview: Jenna Ushkowitz, Cheyenne Jackson & More Meet the Press at 'Hello Again' Red Carpet Premiere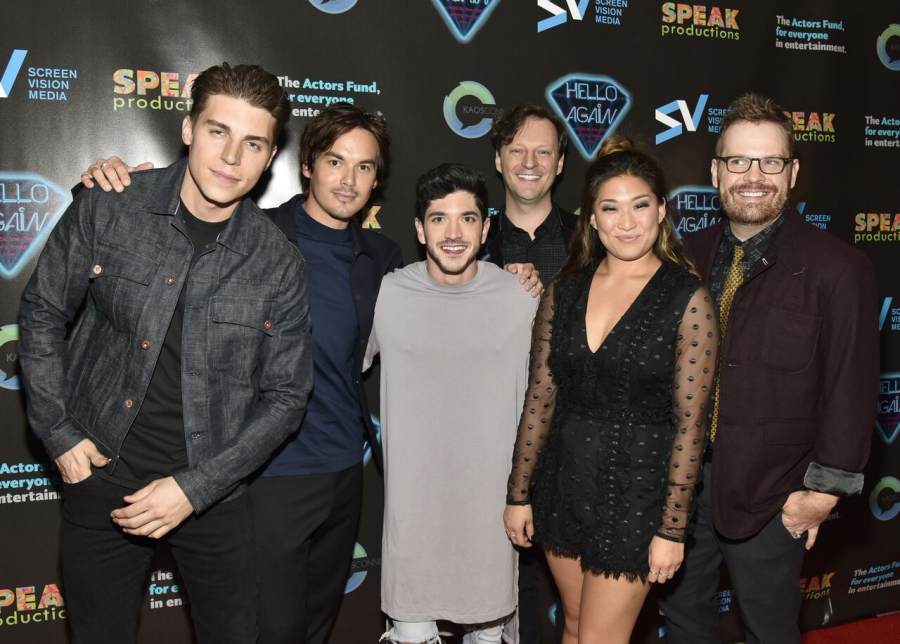 The popcorn was popping and all the West Side was abuzz when the red carpet was rolled out at Cinépolis Chelsea on November 6th, for the world premiere of Hello Again, the long-awaited SPEAKproductions film adaptation of Michael John LaChiusa's celebrated pièce de résistance.
Based on the 1994 Off-Broadway hit of the same name, which, in turn, was inspired by Arthur Schnitzler's 1897 drama, La Ronce, Hello Again is the beloved composer's musical exploration of the human desire for connection and pleasure, the sacrifices we're willing to make to obtain it, and the fallout that often occurs as a result.
Presented in a unique, non-linear structure, which examines the ups and downs of a series of relationships between a diverse decuple of New Yorkers, the story weaves in and out of each of the decades of the 20th century so as to highlight each individual pair in their own distinct way.
Boasting a parade of endless talent that includes such notable names as Audra McDonald, Martha Plimpton, Rumer Willis, and T. R. Knight, it's no wonder this film is one of the most anticipated of the year, and why its premiere was such a swanky, splashy affair.
Before they headed into the screening, we caught up with several of the film's stars, its director, and even an alum from the original off-Broadway cast to talk love, loss, legacy and more. Check out their responses below, and then go see this acclaimed film for yourself. Check local listings at a theatre near you. We promise it's one you won't want to miss!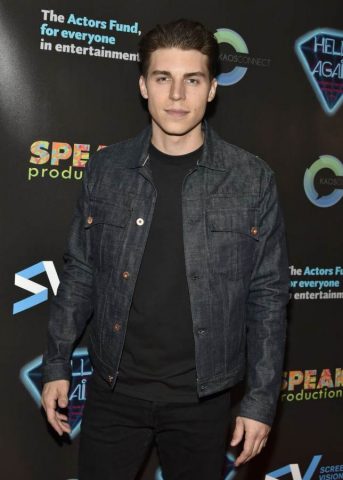 How does it feel to be here tonight? What does this night mean to you?
Tom Gustafson, Director: I mean, it's been such a long process. It's great that we're finally launching this thing, for all the world to see.
Nolan Gerard Funk, Les (The Soldier): It feels great. We did an artistic film on a tight budget, you know? I'm happy it's finally out and I'm excited that people are now going to be able to see it.
Jenna Ushkowitz, Marie (The Nurse): It's really special. For a small film like this to get a theatrical release of this [caliber] is pretty rare, so we're really honored to be here, and to have the country see our sexy little film.
Tyler Blackburn, Jack (The Young Thing): It means a lot actually. I was born in raised in L. A., and I was really excited that a character in this film was New York[-based]. The fact that we were able to shoot in New York [and] we're now premiering it in New York… it's all really cool, you know?
Judy Blazer, The Nurse (Original Off-Broadway Cast): Every one of these people are stars. I knew it when I was in it. I mean, I had known some of them previously, and had gotten to work with a few of them prior [to Hello Again, when it debuted Off-Broadway in 1994] but this was different. We knew that all those years ago, we were in a very special and very innovative piece of art. And it means the world to be celebrating and honoring that art here tonight.
Why should people come out to see this film? 
Cheyenne Jackson, Robert (The Writer): 'Cause it's a movie musical! And if we've learned anything from [the success of] La La Land, it's that people are ready for that again. Let's go!
Karen Richardson, The Jazz Singer (Ensemble): It's monumental. A whole bunch of love stories packed into one movie is kind of an awesome concept, and one that's probably very intriguing to the average moviegoer, don't you think? Add music to that, and [the fact that] it comes from material that was groundbreaking in its own right… what more could you ask for?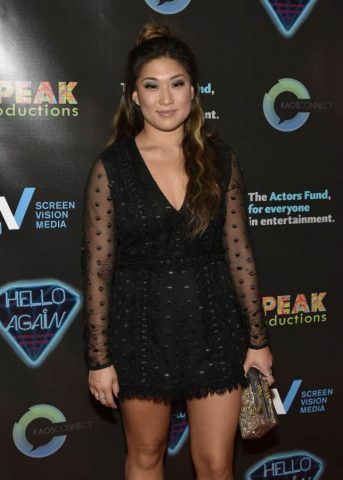 Al Calderon, Alfred (The College Boy): I think that it's just so different than anything else you'll ever see. For one, we're all singing live... so there's that. And just the way that it was filmed... for the amount of money that it was, and for how quick the whole process was... it looks so good and rich and sleek. And then, you know, you walk away with something at the end. I always love watching a film and then thinking about it afterwards, you know? Like, discussing it with your friends? That's what you'll get with this film, and I think we do it really well.
Judy Blazer: Because it's great art.  And we are exploring the age-old [question] to which none of us has any answers.
Jenna Ushkowitz: It's different, it's non-linear, Michael John [LaChiusa]'s score is incredible, The cast is amazing. It's a really exciting, really unique kind of film.
Nolan Gerard Funk: The film is provocative — that may be enticing for some. It explores all kinds of love, but also a very specific type of love. Yeah, it's about love, and lust, and when you're with someone [and you break up], how you kind of carry a piece of them with you after the fact. I think that'll be very intriguing for viewers to see played out onscreen. And then, it's just entertaining. For those who like movie musicals... for those who like period pieces — this has a lot of different eras in it, a lot of different worlds are represented — this is a prime example of that. It's a real artistic feat. So, if any of that is your cup of tea, you should come see it. Simple as that.
Given its themes, why is important that this story be presented at this time in our history?
Jenna Ushkowitz: Every type of couple is identified in the film… like, every couple. From Sam Underwood's character to Audra [McDonald] and Martha [Plimpton] getting together… I could go on and on and on. But I think it's important that everyone's represented, especially at such a time when [the fight for] diversity is so [prominent].
Tyler Blackburn: I think there's obviously a LBGTQ theme here — I won't even say undertone, 'cause it's pretty clear — that's pretty relevant right about now (laughs). And the entire theme of the movie is about love. It shows love in all forms, and I think that it's important to celebrate that and respect that for all it is.
Al Calderon: Throughout the different time periods you see all the different types of struggles that different types of people go through. And it's important to have that represented, and have people be mentally aware of things like that... you know, in terms of what other people are going through. I think that this movie follows these flawed characters pretty beautifully, and portrays them as real people… which they are, in a way. I think that's the most important thing.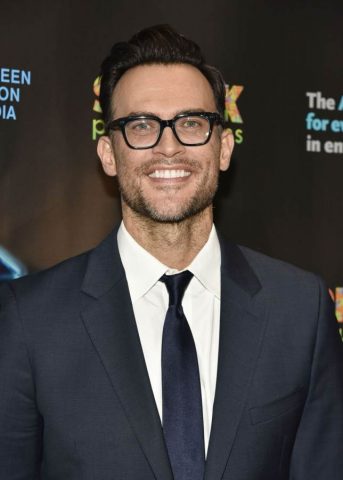 Cheyenne Jackson: Well, movies like these just aren't done, you know? They're hardly ever done.
Tom Gustafson: I love music-driven storytelling. So, I think it's always there's always something special for me about musicals and music-driven material. And the story is about love, and love of all different types, and that's an important thing to highlight, especially in the world we're living in today.
Why do you feel it's important to see musicals presented on film in general? Why is it important for our community to champion them and to keep producing them?
Al Calderon: Well, first, I think musical theatre actors are the hardest working actors out there. They have the most emotionally taxing, physically taxing job that you could ever possibly have. And it's great to recognize that on a more widespread sense... do you know what I mean? Second, I think musicals are the epitome of New York, and what you think of when you come to New York. For it to be [distributed] on a global scale and for it to be preserved in this medium which allows it to be examined and grow further... it's just awesome. You know, why not?
Tyler Blackburn: Well, I mean, I think, especially in looking at the way that we've done it, which is [singing] live on set, it sort of combines the two mediums of stage and film, and it's interesting to see both [mediums] sort of reimagined in that way. Les mix did that. It's a way to express ourselves even more creatively, and take our art form to an even higher level.
Karen Richardson: It's great to see and experience a musical on film because it means that we have encapsulated the [form] being done the way it's supposed to be done, as opposed to sometimes seeing it live and not necessarily having it match up with the actual impetus or thought process of the creator. I think that's very important.
Jenna Ushkowitz: Why?! Because musicals are amazing! I mean, who doesn't love a musical?
Nolan Gerard Funk: Music is probably one of the most universal methods of communication... it unites us in terms of how we talk to each other in this world. So, getting the word out and having the ability to communicate more with each other through music... what could be better? It's a really great thing.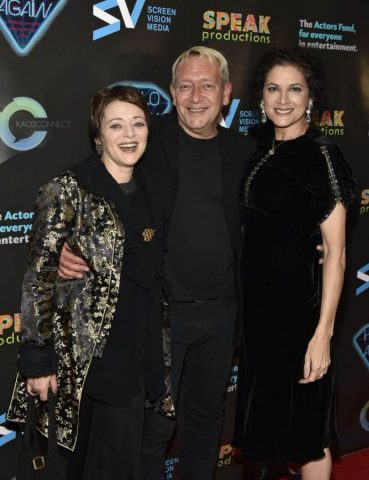 This film tells its story by hopping between ten different decades to touch on different elements of human relationships through the ages. If you could travel back and revisit any decade, which would you choose and why? 
Tyler Blackburn: Oh my gosh! That's really tough! I feel like I used to be drawn to the '50s, but now, maybe, that might be a little too conservative. Maybe the '70s?
Al Calderon: I would go back to the '20s. I just love the style. I actually got to wear a suit from the 1920's [in the film]… it was so cool! It still had somebody's name inside the jacket, which was awesome! Yeah. I just love the whole aesthetic of that era. It would have to be the '20s. No question about it.
Karen Richardson: Probably the 1940's or '50s. Maybe even the '30s. I'm just captivated by old jazz. I really, really love it. If you put me in the 1940's, I'd like to think I'd fit in fine (laughs).
Tom Gustafson: Oh, gosh. I've always been attracted to the '20s, but I also know it'd probably be miserable. (laughs) Mainly for the sociopolitical reasons, you know? But I do. I think it'd be fun to go back and revisit that era.
Jenna Ushkowitz: I think either the '60s or the '70s. I think [politically speaking] everything now kind of parallels both of those [eras], and I think it'd be interesting to go back and see what we learned in that time, and what we can take from that time to use in our current situation today.
In keeping with the theme of the film, if you had the chance to say "hello again" to one person, who would it be and why?
Jenna Ushkowitz: My nana.
Tyler Blackburn: Jimmi Hendrix.
Cheyenne Jackson: My dad.
Al Calderon: That's hard! Like, do they have to be dead? Or are they alive, and I just haven't seen them in a while? I mean, I would like to say that I've met Justin Timberlake in a previous life, because he's one of my musical idols, so given that, I'd love the chance to say "hello again" to him. You know, even though we haven't physically met, I've had multiple dreams where we were, like, best friends. So, yeah. I'll say that.
Give your best description of the film in three words. 
Judy Blazer: Sexy, racy, heartbreaking.
Tom Gustafson: Sexy, musical, unique.
Nolan Gerard Funk: Racy, raunchy, awkward.
Cheyenne Jackson: Sexy. As. Fuck.
Hello Again, produced by SPEAKproductions, is now playing in select theatres. Check your local listings for availability and showtimes.