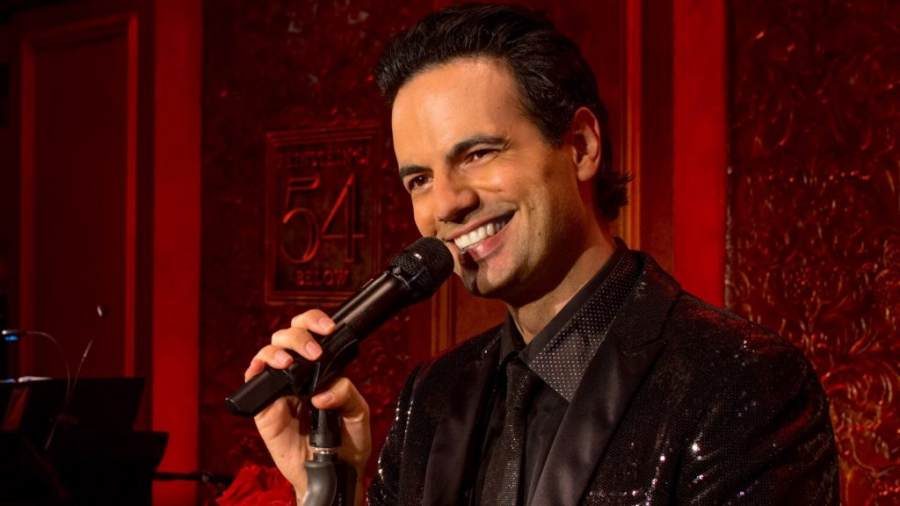 It's always a pleasure to see shows at the venerable 54 below. It's one of New York's best venues to see live performances.  On September 29, 2019 Baritone singer Isaac Sutton who hails from Israel and also lives in New York, performed his show "Broadway Isreal" along with guest artists Phantom of The Opera, Ali Ewoldt, and Wicked's Amanda Jane Cooper.
The show was a lively bounce through classic songs, starting out with "Come Fly with Me" and ending with "Don't Rain on my Parade".  When Mr. Sutton's guests came on stage they did duets. Such as a cute "Hello Dolly" duet with Amanda Jane Cooper and "Anything You Can Do I Can Do Better".   Ali Ewoldt brought in her beautiful operatic voice singing the music of Andre Loyd Webber and Mr. Sutton took a turn singing in a higher range for a duet of "Tonight" and "Somewhere" from West Side Story.
All in all, it was a breezy, fun and basically scripted show with most of the obvious tropes. Perhaps a little more truly organic conversation would have served the evening better. The point of cabaret is to have the ability to read with room and break the fourth wall. But this show felt like it was canned in 1957 as a television performance. Rather than any true feelings, insights or emotions. – With that said, the talent was good, the music, obviously is wonderful (also played by excellent musicians Dan Pardo, Greg Orlando and Matt Covey), and the audience, some of whom where Israeli, seemed to really enjoy the show.