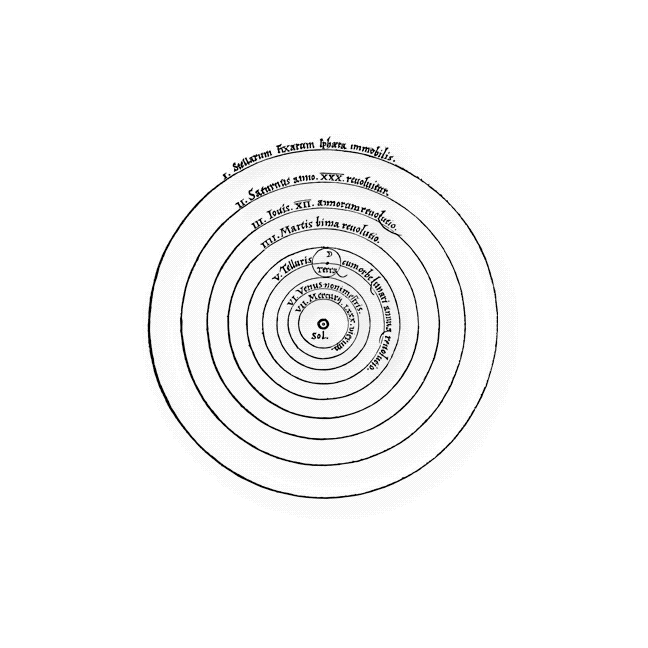 Theater Mitu, a company driven by a commitment to theatrical innovation, is proud to present the world premiere of Utopian Hotline, an expansive performance that invites audiences of 12 to imagine a more perfect future. Over the course of 18 months, Theater Mitu's diverse twelve-member ensemble, led by director Rubén Polendo, developed Utopian Hotline in partnership with SETI (Search for Extraterrestrial Intelligence) Institute, Arizona State University's Interplanetary Initiative, and Brooklyn Independent Middle School. Previews begin at the company's home, MITU580 (580 Sackett Street, Brooklyn), on September 3, with an opening set for September 8, for a limited run through September 26, 2021. Tickets are now on sale at https://theatermitu.org/.
Is anyone out there? Is anyone listening? Are we alone? In 1977, NASA launched the twin Voyager spacecrafts to try and answer these questions. Aboard both is The Golden Record, an artifact intended to communicate who and what we are. After 43 years and over 13 billion miles, this proverbial message in a bottle is the farthest human-made object from earth.
If we were to send another message into the distant future, what message would we send?
To answer this, Theater Mitu created a public telephone hotline (646-694-8050) prompting people to leave messages to the future. These voicemails along with messages from astronauts, astronomers, futurists, spiritual communities, and middle school students make up the source material for Utopian Hotline, which can be experienced through live performances at MITU580 and an accompanying vinyl record of original music.
As New Yorkers re-emerge from this unprecedented year, Utopian Hotline seeks to create a moment of community. Audiences of 12 will gather in Gowanus, Brooklyn, not in the darkness of a traditional theater, but underneath a 30ft video installation, on a pink carpet, around a communal table, to re-imagine our shared future. Four performers, tethered to audience members by headphones, will musicalize and transmit these collected messages. Together, they will acknowledge coming into community as a radical action. An action that has consistently shaped this planet's future. An action that reaffirms that someone is listening, that we are, in fact, not alone.
Utopian Hotline has been created by Kayla Asbell, Denis Butkus, Cinthia Chen, Alex Hawthorn, Michael Littig, Dima Mikhayel Matta, Justin Nestor, Rubén Polendo, Scott Spahr, Corey Sullivan, Isabella Uzcátegui, and Ada Westfall.
Fifty-four performances of Utopian Hotline will take place September 3–26, 2021, at MITU580, located at 580 Sackett Street in Brooklyn. Critics are welcome as of September 3 for an opening on Wednesday, September 8 at 7pm. Tickets, prices at $25 ($20 student / $50 supporter), are available online at https://theatermitu.org/. Standard ticketing fees apply. The anticipated running time is approximately 45 minutes.
Performance Expectations:
·       This is a non-narrative performance installation, which is experienced entirely on headphones. Think of it as a puzzle and the missing piece is you.  The headphones act as a tether, connecting you to the performers. 
·       This is an immersive installation. You will be invited to remove your shoes upon entrance to the exhibit and choose a spot to sit on a comfortable pink carpet. We are happy to support any additional accessibility needs.
·       Each performance is approximately 45min in duration with multiple performances occurring on each day (please see the schedule for exact timings).
·       There is no intermission.
·       A gender-neutral bathroom will be available before and after each performance, upon the opening of the lobby.
·       The use of strobe/flashing lights, loud audio, provocative language, and references to real mental/physical violence are used in this performance.
COVID Safety Protocols: 
·       Proof of vaccination will be required for all audience members to enter the venue and attend a performance and may include excelsior pass, vaccination card, or photo of vaccination card and valid ID.
·       Masks for vaccinated patrons with proof of inoculation will be optional.
·       Masks for unvaccinated patrons will be required, as well as proof of a negative COVID test (PRC only, within 24hrs).
·       Audience members are encouraged to practice social distancing while inside MITU580.
·       Anyone exhibiting any symptoms of COVID-19, or who has been exposed to someone with COVID-19 within 2 weeks prior to their arrival, are asked to please stay home.
·       Anyone exhibiting COVID-19 symptoms upon arrival will be asked to leave in order to keep our community safe.
·       All headsets are sanitized for each performance.
Theater Mitu reserves the right to revise these safety requirements at any time towards creating a safe environment for our community.
All performers and staff of Theater Mitu are fully vaccinated against COVID-19.
Accessibility

Theater Mitu will work with patrons who require additional accessibility measures to access this performance. Please email info@theatermitu.org to inquire about potential accessibility arrangements.
About Theater Mitu
Driven by a commitment to innovation, Theater Mitu expands the definition of theater through methodical experimentation with its form. Framing art making as a mode of research and inquiry, Theater Mitu shares knowledge, sparks dialogue, and strengthens our community through cultivating radical ways of reimagining our world. Theater Mitu embodies this by way of our theatrical productions, trans-global research initiatives, artist support opportunities, education programs galvanizing the next generation of artists, and the curated programming of MITU580, our multi-use art space that stands on traditional Munsee Lenape and Canarsie land.
Over its 23-year history, Theater Mitu's permanent ensemble of artists has utilized theater to build bridges across ideas, cultures, and communities. The company's commitments to artistic rigor, disciplined exploration, and the continuous exchange of knowledge have led to national presentations of our work at venues including New York Theatre Workshop, BAM, The Public Theater, Z Space, Contemporary Arts Center New Orleans, Los Angeles Theatre Center, and Mass MoCA. Internationally, the company's productions have been presented at The Cairo Opera House (Egypt), The Kontakt Festival (Poland), DuocUC (Chile), The NYUAD Arts Center (UAE), Patravadi Arts Center (Thailand), and the MESS Festival (Bosnia and Herzegovina).

Theater Mitu is committed to creating and maintaining a space that embraces the whole person as a vibrant and unique range of embodied experiences, histories, and imaginations. Theater Mitu asserts that identity is not negation but aggregation. These intersectionalities are essential to the vibrancy and growth of our work and our community.
Please visit https://theatermitu.org/ for more information.
Funding Credits
Utopian Hotline was made possible through funding from The National Endowment for the Arts, New York City's Department of Cultural Affairs, the New York State Council on the Arts with the support of Governor Andrew Cuomo and the New York State Legislature, The New England Foundation for the Arts, The MAP Fund, The Foundation for Contemporary Art, Café Royal Cultural Foundation, The Howard Gilman Foundation, and The New York Community Trust.