The 2022 Tony Awards certainly shook things up. Smashing four hours of live programming together across two platforms (for the first time in Tony history, no less), the premier post-COVID show saw some truly historic wins (resulting in the first out nonbinary Tony winner, a new bar set for the youngest Best Actor in a Musical, and an epic new EGOT winner crowned, to name a few), in addition to several debuts awarded, understudies recognized, and a new era emerged, all in an effort to bestow everyone involved in the art form with their well-deserved "round of applause."
Considering this new day dawning, we decided to try something different, too. Sure, we could give you our regular rundown of the annual extravaganza, highlighting our top ten memorable moments, or who wore what best, but really, who better to report on Broadway's biggest night than the folks who actually live it themselves?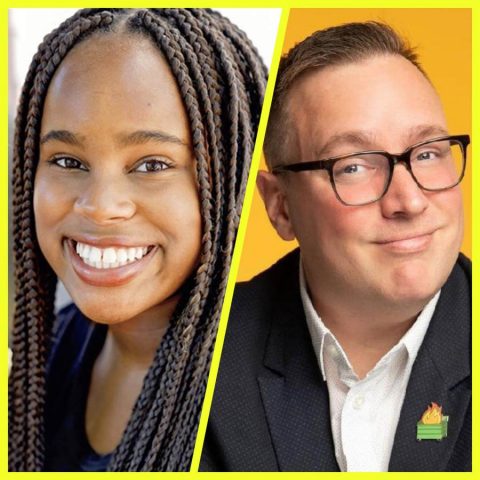 So, we called on Bobbi MacKenzie, of this season's Macbeth, and #StageBuddyfave Robbie Rozelle, who knows a thing or two about working with Tony winners, to dissect this season's ceremony, reflect on ceremonies past, and look optimistically, with strength and hope, toward the future. Check out what these two dynamic industry insiders with coincidentally rhyming names had to say… then, book a ticket to see a Broadway show!!
What's your favorite Tony telecast memory?
Bobbi: One of my favorite Tony telecast memories was watching the Fun Home performance. UGHHHH, IT WAS JUST AMAZING!!! I could truly feel what young Alison was singing about. Sydney Lucas was SUPERB!! I specifically loved the part where young Alison sings to present-day Alison… it was like present-day Alison was a source of inspiration for [young Alison], showing her that everything was going to be okay.
Robbie: I think a lot of Tonys telecasts are tied to who and what are performing. The one I remember the clearest is the 1998 Tony telecast - the one where host Rosie O'Donnell opened singing about "Divas", with Patti LuPone, Betty Buckley and Jennifer Holliday singing their signature songs. It was also the year of Side Show, Ragtime, The Sound of Music, Cabaret, 1776, The Scarlet Pimpernel and The Lion King. What a thrilling night of everything that theatre could be! I definitely had it on VHS and watched it all the time.
If there were ever an instance where you won a Tony Award, who are three people you'd definitely thank? 
Bobbi: I would thank my mom and dad and my vocal coaches.
Robbie: My husband, Len; this beautiful theatre community; and the people who told me "no", who made me more galvanized to prove them wrong.
Describe Tony hostess extraordinaire Ariana DeBose in three words.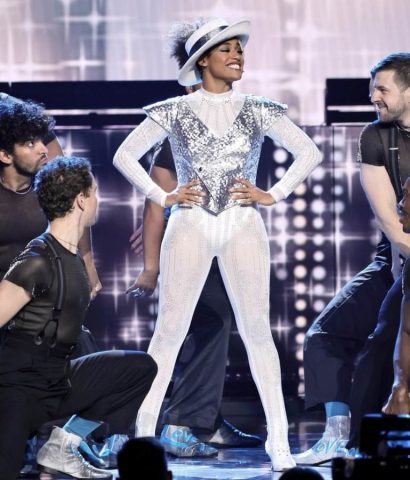 Bobbi: Ariana DeBose is incredible, mesmerizing, and awesome!
Robbie: Simply. The. Best. (or: Effortless. Inspiring. Perfection.)
Was there a moment during the ceremony (be it a performance, an acceptance speech, or a snappy one-liner) that stood out to you or spoke to you the most?
Bobbi: The Paradise Square performance [capped by] Joaquina Kalukango's win was SUCH a highlight!! She blew me away!!! And when Deidre O'Connell said "Please let me standing here be a little sign to you from the universe to make the weird art." I LOVED THAT! It put a smile on my face and made me feel hopeful.
Robbie: Yes, Deidre O'Connell saying "make the weird art" really hit home for me. As someone who isn't cast in things, but creates my own stuff, it really resonated.
Anyone you were particularly rooting for? Anyone on the lineup (be it performers, presenters, nominees or winners) you particularly admire and why?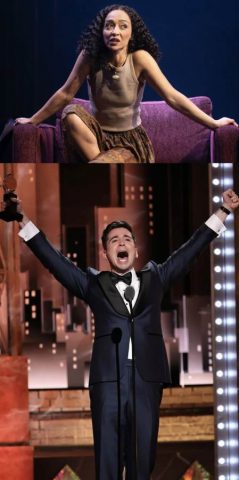 Bobbi: Is it even a question?! Of course I was rooting for Ruth [Negga of Macbeth]! She is just so incredible and I absolutely admire and respect her so much!!!!
Robbie: I was absolutely rooting for my pal Matt Doyle. Seeing him live his truth onstage, being so beautiful and funny and neurotic - he's a genius and a gem. And I was definitely rooting for A Strange Loop - that show knocked me out.
If you could write a book about your experience on Broadway, or in the industry this season, what would be its title?
Bobbi: "Mad Dazzling!"
Robbie: "Mask Up, Curtain Up!"
If you could describe this year's Broadway experience in a hashtag, what would it be?
Bobbi: It would be #Webackkkkk!
Robbie: #IntermissionsOver - Theatre really came back swinging with so many wonderful, challenging shows, great revivals, and incredible performances. What a really thrilling season!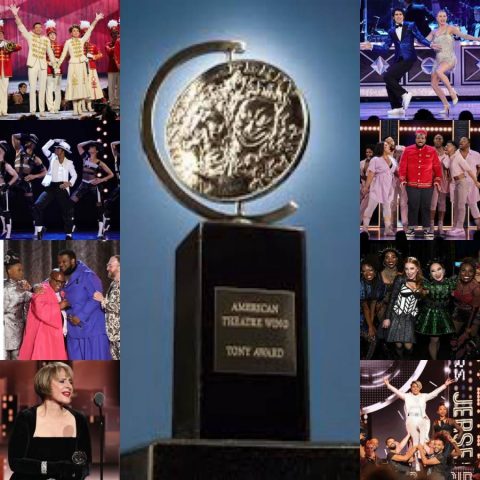 In a general sense, what do the Tonys mean to you?
Bobbi: To me, the Tonys are a night to celebrate all the creativity and excellence of Broadway.
Robbie: To me, the Tonys have always been a celebration of community. It's almost like a block party, which makes sense because Broadway is essentially 10 blocks in the West 40s, right? Watching Ariana move from the ensemble to Tony nominee, to Oscar winner, to Tony Awards host - it's like watching someone in your community grow up. It's a beautiful thing to witness.
In retrospect, what do you hope to gain as an audience member or viewer and what do you hope other viewers will gain from this year's telecast?
Bobbi: I hope that we all gain a break from everything in the world and appreciate all the hard work that went into all of the shows that were put out this year. It's talented people doing their thing!!
Robbie: I hope that people see it as a celebration of theatre. Essentially, that's what it is, right? I know there are commercial aspects and things like that, but at the end of the day, isn't it just a huge celebration that we got through a complete theatre season without a second shutdown?! I think that's something to celebrate!
Why should people come out and support theatre, perhaps especially now in this point in time? 
Bobbi: People should come out and support theater because it's about time that we all come together again to enjoy the feeling and experience of something live!
Robbie: There's something about live theatre – being in a room with hearts beating and breathing at the same time [and] having a shared experience – that you can't really have in any other art form. There are also so many people employed by this art form, for the enjoyment of others, who need that health insurance!
What does it mean to you to have been involved in the community this season specifically? 
Bobbi: It means so much to me that I could be part of this season because we brought Broadway back! The energy feels amazing.
Robbie: A huge sigh of relief that it happened. That we're back… and that we didn't have a second shutdown. Watching what was happening in the West End, with multiple shutdowns, really weighed on me. Every day felt like, "Is today the day…?" Thankfully, we got through all of it, and I was even able to help preserve some of it. Again, it's a beautiful thing.
The 75th Annual Tony Awards were held at Radio City Music Hall (1260 Avenue of the Americas) and aired concurrently on CBS & Paramount Plus on June 12th, 2022. For more information, please visit www.tonyawards.com.