Why Do Some Great Plays Fall into Obscurity? An Interview with Peccadillo's Dan Wackerman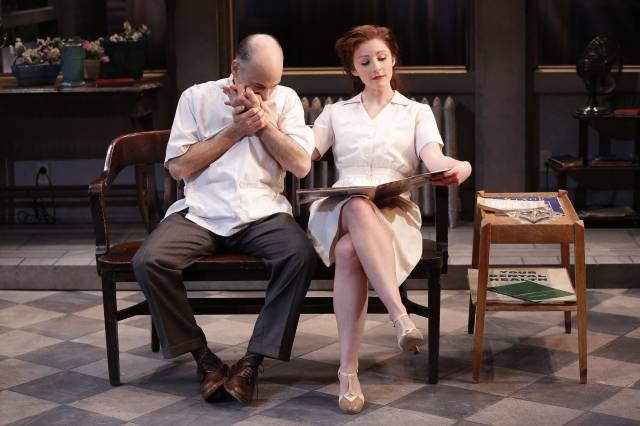 With so many plays in the theatrical canon, it is a sad inevitability that some well-written and worthy plays will get pushed to the sidelines by others. The Peccadillo Theater Company is dedicated to producing American plays that the public has perhaps forgotten. Their current production is Clifford Odets' rarely performed Rocket to the Moon, directed by Dan Wackerman, who is also the Artistic Director of Peccadillo. We spoke with Mr. Wackerman about Odets, Rocket to the Moon, and why certain plays fall into obscurity.
You are the artistic director of the Peccadillo Theater Company, which is producing the first major revival of Clifford Odets' Rocket to the Moon. Tell me a little more about the company and what you do.
Peccadillo is a twenty-year-old theatre company dedicated to classic American theatre, specifically work that hasn't been seen in NYC in some time, in some cases a matter of decades. Sometimes we'll produce the first major NYC revival of a play, which is the case with Rocket to the Moon. It has received some small revivals since 1938, but this is the first large revival since the Broadway production. Essentially, we are dedicated to producing works from the canon of American plays (sometimes musicals) that I feel have great literary and theatrical merit and deserve to be seen.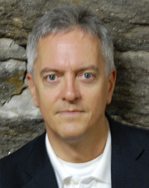 How did you become familiar with the work of Clifford Odets, and then Rocket to the Moon?
Well, Odets ranks among the greatest American playwrights. Most people are familiar with his plays Awake and Sing and Golden Boy. In my opinion, Rocket to the Moon ranks near those two plays. It's an undersung play, and it was a great opportunity to reintroduce this play to a NY audience, so it's something I had in mind for many years, and we were able to finally secure the rights last year.
Tell me more about the vision and the process behind Rocket to the Moon.
Let's see — well a huge part of this particular process was the casting. We worked with Stephanie Clapper, who is a fairly well known Broadway casting director. I see Rocket to the Moon as the quintessential actor's play, so it was important we had strong actors in all of these roles. It's very much an ensemble piece — there are no small parts, so we needed to assemble first rate stage actors, especially those who could handle the dialogue.  Odets' dialogue is elevated, non-naturalistic, and theatrical, and you need actors who can handle that kind of language. Clapper helped us assemble a first rate company, so that was a huge part of the process.
I tend to work with the same designers. Harry Feiner, who was our scenic and lighting designer, worked very closely with me to create what I think of as an intimate set on the very large stage at St. Clements. Creating that sense of close-knit intimacy, and conveying NYC in 1938 in the midst of a heat wave, was a big process of working with Harry. Amy Bradshaw is our costume designer, and she has a real flair for period clothes and design. Harry, Amy and myself worked closely on the look of the show. We wanted to restrict the color palette so it suggested the 1930s drab, monochromatic look with a few notable exceptions, such as Cleo's raincoat.
What do you think of Odets' relevance to today, and the revival of interest we've had in his work the last few years?
It has to do with what's happening in this country politically and culturally — what many people call the squeezing of the middle class. During the great recession of 2008, Odets seemed a lot more relevant. He is a very political playwright who swerves to the left, and he's a relentless critic of capitalism, as well as our acquisitive, materialistic society. These views are often expressed in Golden Boy and Awake and Sing, but these ideas are also present in Rocket to the Moon. They're embedded in an intense psychological drama.
What do you look for when looking for a play to direct?
Personally, what I'm interested in is moving an audience emotionally. I want the audience to have a strong emotional experience at a Peccadillo show. I always look for that kind of explicit emotional drama that can really shake an audience.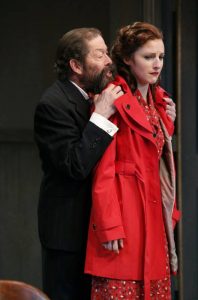 Why do you think plays fall off the radar?
Quite honestly, I think cultural amnesia is endemic to our society. We're a young country, so we don't have the same theatrical roots as, say, England. However, after the First World War, there were literally dozens of plays opening every night on Broadway or in the city somewhere, and that has decreased dramatically. I guess you can say that's the result of changing trends in the culture, what with the advent of the movies, television, and the internet. We're a video culture, it seems to me. I don't know how much we respect our theatrical literary tradition. Over the years, the same four or five American plays tend to get produced again and again, such as Death of a Salesman, A Streetcar Named Desire, Long Day's Journey Into Night. There are so many other plays that are worth seeing and worth reviving. There are other problems, mainly economic — classic American plays tend to be large. Many of them have casts of at least ten, so they're prohibitively expensive. Except for Roundabout and Lincoln Center Theater, you rarely see theatre of any great breadth or expanse. There aren't too any companies that want to take on that financial challenge.
Could you talk about some of the work Peccadillo has done in the past?
Well, we have a twenty year history. One of our more recent examples is Dorothy Parker's Ladies of the Corridor. It's about a group of middle aged women who have sort of reached the end of their tether, a time of life when there's no use to anyone anymore - their husbands have died, their children have moved on. And they're living in the Hotel Marlow on the Upper East Side in the 1950s. I call it an omnibus of a play because there are three separate stories that make up the play, and they don't really intersect, but all three are heart-wrenching and explosive. We produced this is Classic Stage Company in 2005. It was such a success that Penguin Books actually reissued the play.
Hellman's Another Part of the Forest, which is a prequel to The Little Foxes. Everyone knows The Little Foxes, but I feel that Another Part of the Forest is the equal to Little Foxes. We produced that in 2010, and audiences seemed to respond to the viciousness of Hellman's characters. They're quite wonderfully vicious, barbed and pointed.
Farther back, we produced Counselor at Law by Elmer Rice, which I won the Obie and Lortel for. Our production starred John Rubinstein. It's a rip-roaring legal drama about a Jewish attorney who's being blackmailed by an anti-Semitic rival. It's a very, very strongly plotted play, the kind of thing that puts an audience on the edge of its seat. And again not many people know it.
We also produced Allan Boretz and John Murray's Room Service, a door slamming farce from mid-thirties. Many people of a certain age of heard of, or seen the Marx Brothers' movie, but not the play, and I feel that it's superior to the movie.
What other obscure plays would you like to direct one day?
One in particular I would like a shot at Eugene O'Neill's Strange Interlude, which rarely gets performed over here. I feel it is a really foundational American play.