Interview: Eva Noblezada on Starring in 'Les Miserables' and 'Miss Saigon', and Why It's Important to Share a Message of Love and Acceptance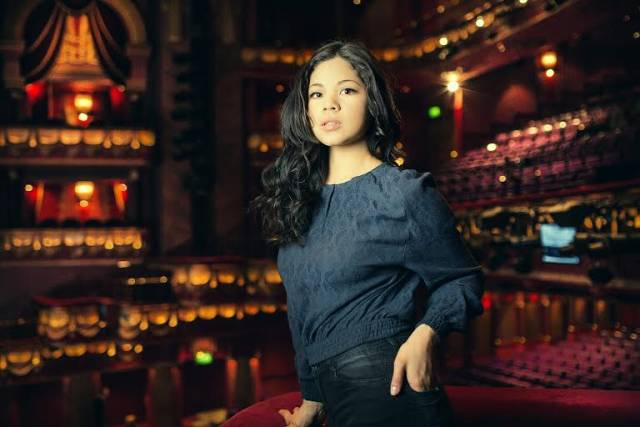 Eva Noblezada's overnight stardom seems to be the kind of story that inspires musicals. After being spotted at the National High School Musical Theater Awards, she was handpicked by the producers of a London Miss Saigon revival to play leading lady Kim. Quite an achievement for a young actress making her professional debut in one of the most beloved contemporary musicals in the West End. With sudden stardom also came great notices as Noblezada proved to be the real deal. After finishing a successful run of Saigon, which is set to transfer to Broadway in 2017, Eva was cast as Eponine in the West End production of Les Miserables. Having played parts in the two most prominent works by Alain Boublil and Claude-Michel Schönberg, makes it a no-brainer to see Eva listed among the prominent performers set to pay tribute to the musical theatre legends at The New York Pops Annual Gala on May 2.
We had the opportunity to speak to Eva during her first week of performances in Les Miserables, and were captivated by her eloquence, passion and intelligence as she shared insight on her craft, playing Kim and Eponine, and her upcoming stint on Broadway.
Do you remember the first time you encountered Alain Boublil and Claude-Michel Schönberg's work?
I went to a school for performing arts so I was always listening to Miss Saigon and Les Mis in school.
You'll be paying tribute to them at Carnegie Hall in May, what is the part you're looking forward to the most about that?
Mainly the people I get to sing with that I get to meet. The experience itself will be really special and I can't wait to be onstage with all those wonderful artists.
You'll be arriving in New York City as a London star. Is the idea of having a fandom ever surreal?
I don't think it's gotten to that point yet, I try not to see it like that because I'm just a person, I'm not a celebrity or a star, I'm just an actor. The things that are well known are the characters I play, I have a lot of support and encouragement in London, the fans are great, they help me grow confidence.
You previewed Eponine at the Olivier Awards, did that calm any fears you had before taking on the role full time?
It did, I was more anxious, I was never nervous really, I just wanted to do it so badly and it was an amazing place to do it. It worked out pretty well and it was so much fun.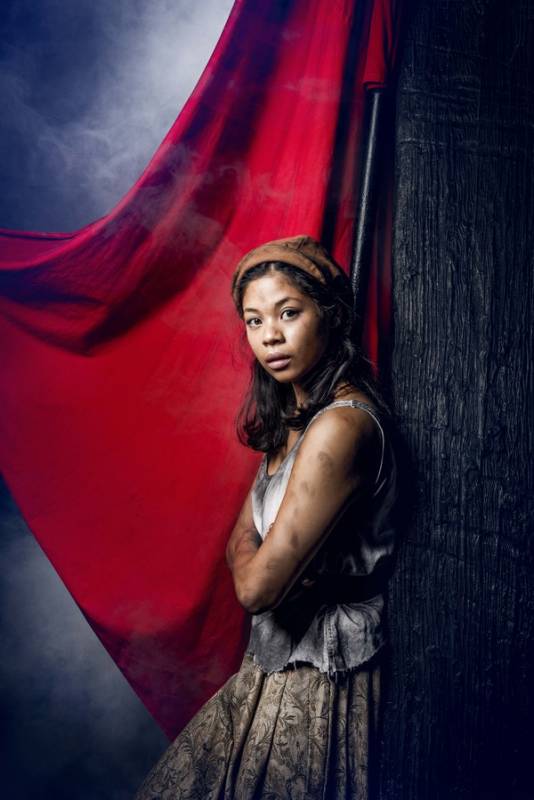 How are your first performances in Les Mis going so far?
Really good, thank you! I'm having the best time ever and everyone in the cast is so great and easy to work with.

You're now only a Marguerite or a Martin Guerre away of doing all their most iconic roles, do you have any of those in your sight?
Not really, I just know what's coming up after Les Mis, which is Saigon on Broadway. I haven't really thought about it that much, I'm really happy about what I'm doing right now, but if another of their characters appeared I would gladly prepare for it, they're masterminds, there's not a character or musical they've created that isn't spectacular, so I'd be honored to play any role they've created.
In the lovely column Lea Salonga wrote about you she mentioned you both are huge video game players, what do you play?
I have Call of Duty which I play with my boyfriend, we also love Grand Theft Auto, I don't want it to seem like I come home and play it every single day but I enjoy it and I'm pretty good at it (laughs).
Beyond that, how was it to go from admiring Lea to now being friends and having her as your mentor in a way? Growing up did you want to be someone like her?
I never wanted to be Lea, I'm really glad you asked that because I think people sometimes get confused. I think it's important for any actor when they're growing up and aspire to become actors, to remember that they're never going to be like somebody else, they might have similarities. Lea and I have a list of similarities that made our careers spiral up into the sky and it's amazing, but my mentality was more like "if Lea can do it, I can do it". I always looked up to her, she was the voices of so many Disney princesses I loved growing up. She's an amazing actress and singer, I remember the feeling of meeting her and it was so great. She's a real person, she's honest and understands that you have to be yourself. I don't think I would've gotten very far if I'd tried to shape my Kim after anyone else's, she had to be my own. Lea understands that and she's really encouraged me, she's a gorgeous woman inside and out.
You're coming to Broadway in 2017. How do you think the process of going from Kim to Eponine to Kim will be? Do you practice your Miss Saigon at home after Les Mis?
(Laughs) No, I don't need to practice it, I've done it for the past two years every single day. Of course when I'm ready to move to New York I will go through the right preparations, but for the time being my energy goes to Les Mis. I never wanna crisscross and give more energy to a different character while I'm playing another because it's not fair.

You mentioned that doing your research for Kim you realized her religion drew ideas from Victor Hugo. That's a beautiful way of connecting both characters.
Kim and Eponine are completely different, there were no similarities research wise. You can compare any character in the West End with another, but I'm not using that to make Eponine, I started from scratch with her like I did with Kim. I'm not bringing any kind of energy from Saigon to Les Mis, I never think "Kim would do that, so Eponine should as well". Eponine has to have a different color and sound.
The 2015-2016 season on Broadway has been great in terms of diversity which makes Miss Saigon a perfect show to continue this. Are you excited about where musical theatre is going in embracing different stories?
Absolutely! It's about damn time! It's amazing to see how culture is being expressed in theatre and how it's not being undermined. A great example would be Hamilton, just look at the cast, and their performances. It's all about opportunity, everyone needs to have the same opportunities to be fair. Hamilton stepped up to the bat and hit a home run and see how successful it's been. Broadway and the West End both need to have diverse shows, they can't just be for one specific audience, there's talent everywhere. It's amazing that Saigon will be playing at the same time as Hamilton, but even Les Mis is doing diverse casting, Montego Glover was just in it and that will give hope to young African American girls who maybe have always wanted to play Eponine and now someone they look up to has been cast as Fantine or Eponine. It's so important that we give hope to other actors, who now can dream of playing roles they've never played. It's such an exciting time!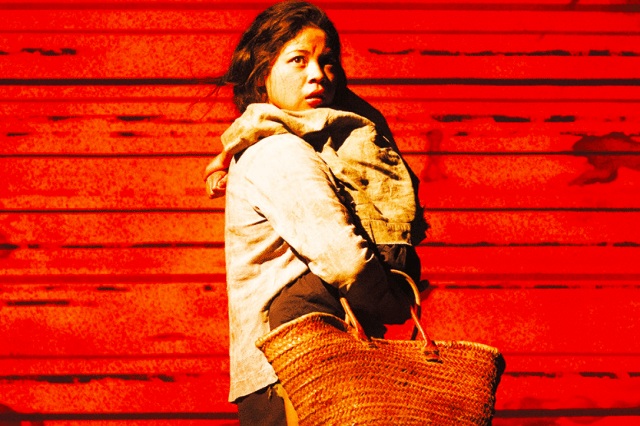 The theatre has always been a place of acceptance and love, so how do you feel about the current political climate in North Carolina? What would you say to the people fueling intolerance in your home state?
I would never want to be harsh on anybody and tell them that their opinion is stupid, even if it's the first thing you want to say it just comes from a place of anger. It's hard to say because I'm not there to know everything that is happening, I'm thousands of miles away and I only know what I read in the news or social media. However it is disappointing to know that one of my home states has made that decision, because I know many of the people who will suffer due to this bill they passed. We're in a day and age where people have the power to stand up and shout for what they believe is right, so to do peaceful protests and sign petitions, and to use social media as an outlet to express love and acceptance. It's the 21st century, this is a society that should be accepting of one another, and not being hateful. Religion should never entice hatefulness for other people, or make them love anyone less. It's a disgrace on the state and I can't say cheesy things like "I hope nobody gets hurt", because people will get hurt and it's sad that I don't have any power to change things. There's lots of hate in social media, it's disturbing and frustrating, I can only send love and prayers to the people who I know and are suffering.
What are your dream roles in shows by Sondheim?
Oh see, most of the parts Sondheim writes for I can't sing (laughs) they're like legitimate sopranos, but if I could sing anything, can I be Sweeney Todd?
I love that.
Or maybe do Into the Woods. I'd like to be The Witch!
For tickets and more information to The New York Pops Gala click here.