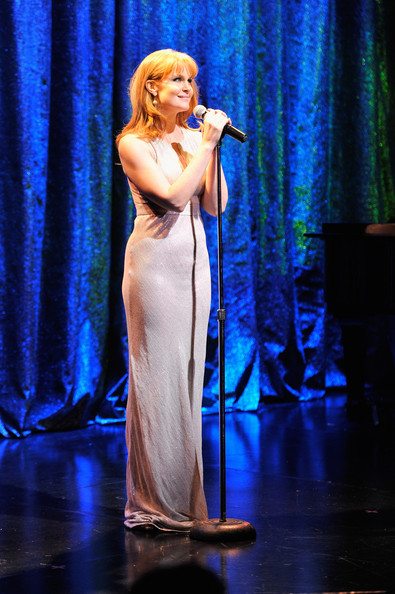 As I get on the phone to talk to Kate Baldwin I'm very self-conscious about my voice, a case of pharyngitis and allergies has left me with what feels like sandpaper and gravel going down my throat, and here I am about to speak to a human being with one of the loveliest voices on the planet. Concerned about how I sound, Ms. Baldwin reminds me to see a doctor in case I feel worse (she'll be happy to know I did go!) and I ask her what performers do when they get a case of raspy voice, "you do every sort of witch's' brew" she explains in a friendly tone. I learn that earlier that day she had been rehearsing for her upcoming show at The Sheen Center, where she will perform the songs of composer Georgia Stitt, and for a second I fear I'll pass her my bug over the phone.
I dispel this silly notion as she tells me about her friend Nancy Opel's "concoction made from red pepper, garlic and lemon which she boils for hours, she swears by it!" Ms. Opel will be happy to know I tried it too, and as I gulped down the solution, the hotness made me think about Ms. Stitt's "Blanket in July", which I hope will be performed at the September 18th show. Throughout the years Ms. Baldwin has become one of the greatest performers of Ms. Stitt's catalogue, which consists of genre-defying songs that deal with unexpected subjects that can be extremely intimate and wonderfully universal at the same time. The show will also mark the end of Ms. Baldwin's residency at The Sheen Center, she dedicated shows to the works of Michael John LaChiusa and Will Van Dyke in the spring, and I officially started my interview by going back in time to when we last spoke.
I spoke to you at the beginning of the year as you prepared to do your first show at The Sheen Center and now you're doing your final one. Are there more to come?
I think this will be my last one, Andrew [Levine] had talked about doing three shows from the beginning, so this is the last installment. Not that I don't love doing them, The Sheen Center is up and coming, and hungry for this kind of work. We were actually rehearsing today with the whole company and I realized I loved being there, it's a brand new, renovated space, it feels very elegant and of-the-moment. I think I'll miss it, so I definitely will be seeing things there.
Will your Georgia Stitt show include any surprises?
Not really "surprises", my friend Ta'Rea Campbell who I met through Georgia, and my husband Graham Rowat, all did a concert of Georgia's music way back, before Graham and I were even married, so probably 12 or 13 years. We all went up to Goodspeed for five days and worked on a song cycle that became a revue show, and Ta'Rea sang a song she will do on the 18th. To my ears her voice is the one meant for that song, it's fun to see her singing it 12 years later with all the life experience she's had since there. Derrick Baskin, whom I also met through Georgia, will be a guest performer too, he's always a fun guy to have in the room. I love being around him! Jeff Kready also came along because my director, Erin Ortman, knows him. I hadn't worked with Jeff before but I've worked with his wife Nikki Renée Daniels in a concert. Gosh, it's all concert work (laughs), but this is what performers do when they find time! We have a great group of people, some of whom are pros of Georgia's music and some who have been singing it for well over a decade. We're also going to premiere a song she just finished a couple of days ago from a musical she's working on with Hunter Foster.
You've mentioned growing with Ms. Stitt's music, has it been surreal to go from listening to her songs to actually being in the room when she makes her music?
I know, that actually happened today! We were working on the closing number and she started rewriting right before our eyes. That's the kind of person she is, she sees something that she can improve and she does it on the spot. That's one of the things I admire the most about her, she's so game, she gets the work done. Somebody else might say "I need to sleep on this", Georgia's like "nope, I'll fix this right now". I have a deep admiration for her as an artist, but also as a person who makes things work out beautifully.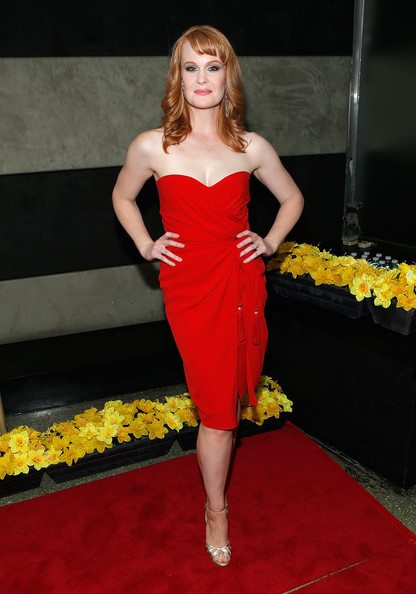 You sang "More of My Mother" in one of Ms. Stitt's albums. I'm not sure if you were a mother when you recorded it, but has the song changed meaning for you?
I didn't have my son at that time, it's a song about her and her experience with her mother, and when she became a mother the first time. I think one of the first songs Georgia ever gave me to sing was called "The Baby Song" and it was about a woman who gets pregnant and loses her baby. I won't be singing it at the show, although it's a beautiful song, I've kinda shied away from songs about motherhood whether the perspective is being a mother or a daughter. I don't know why, I guess I wanted to try material of Georgia's I've heard other people sing, for lack of better words I wanted to "try on" songs. I'd describe our setlist as primarily made of art songs and pop-infused, musical theatre storytelling songs, which show her range. She can also be a romantic and I love her ballads, I wanted to show all the things that she can do, I wanted the audience to see how versatile she is.
This might sound crazy but after the LaChiusa show I wanted someone to give you a late night talk show!
(Laughs) Oh my god, nothing would send me into fits of anxiety, panic and despair than me doing my own talk show. I'm very comfortable saying other people's words, but writing my own stuff and interacting with an audience that way always scares me, but thank you for thinking that.
Over the summer you did Constellations which made me realize I've never seen you in a play. I hope you do one soon.

I'd love to do a play in New York, are you kidding me? My training at Northwestern was in plays, not musical theatre, but in my career I think I've only done three plays, the rest have all been musicals. How this summer sort of came to be was that my husband picked that play for us to do. Do you know that play?
I love it!
Isn't it beautiful? I was sorry to miss it on Broadway.
I feel that with Nick Payne's plays, since they're so minimalistic in terms of sets and props, actors get to create more.
And it's so much fun, as an actor, as you say we get to create worlds, but on the other side it's so daunting because you're like "oh no, I have to do this on my own!" Especially in something like Constellations that deals so much with jumping from reality to reality. All you have to help you is lights, sounds and maybe your fellow actors. Rehearsing was so frustrating because I kept wishing I could pass the ball to someone else, but nope, it was always my turn. It was quite a challenge, but I loved it so much. I love what the play says about whether or not there is meaning in the universe, or whether or not we operate on a spectrum of chaos. Nick Payne is fascinated with who we are and how we become who we are.
There is something very musical in his work, all the connections he makes remind me of tone changes in music. Am I crazy for thinking that?
No, I think what you're grasping for is an idea that we hit upon and it's the idea of rhythm. Each scene has its own rhythm, just as music. I can go back and say this scene was very staccato, or this scene was very legato, or a ballad. Tempo and rhythm are exposed in a play like Constellations because they are manipulated right in front of your eyes. You go from a romantic comedy and then you're plunged into a desperate search for how to handle a gigantic shift in your life. I think there is music in it, I also did Henry V and there's music in Shakespeare, I think being open to changing tempo is a good idea when working on a play.
So, when are you back in New York stages after the concert?
Oh my god, I have a big job coming up next year but I'm not allowed to say what it is! They haven't made an official announcement and if I tell you I'm going to make a producer get very mad at me (laughs), so let's just say I'll be back on Broadway and I'm so excited! It'll be a lot of fun, is that enough?
For tickets to Kate Baldwin and Friends: The Songs of Georgia Stitt click here.