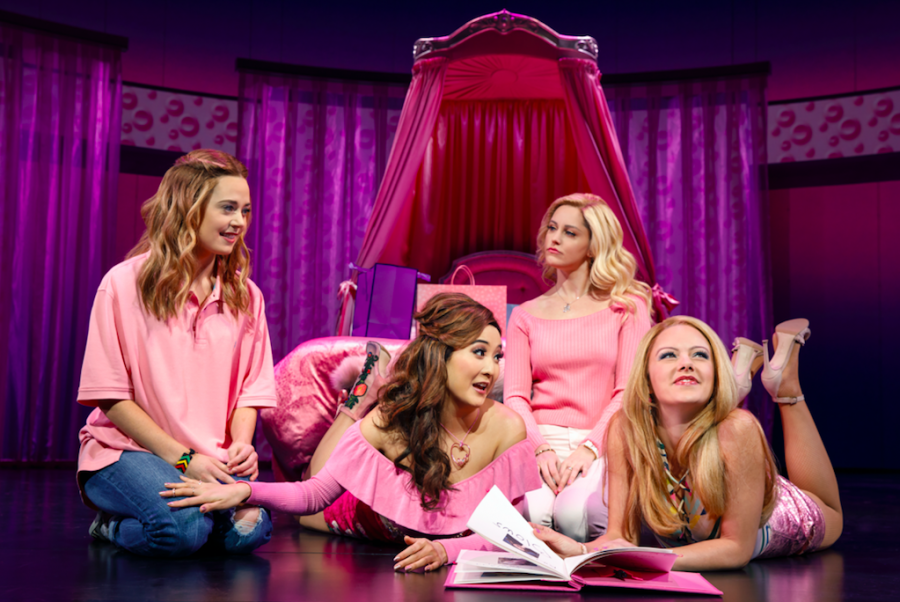 With its playful, wicked, take on high school power dynamics, Mean Girls (dir. Mark Waters, 2004) supplied an entire generation with gif-able catchphrases. Fourteen years after the film's release Regina George finally strutted her way to Broadway, in pink Louboutin shoes no less, and I'm thrilled! Much to the delight of fans, Mean Girls on stage feels a lot like the movie we know and love, and I couldn't help but notice the girls had also grown up, becoming more socially conscious.
Members of the musical's creative team have effortlessly translated the scenes and quotes we hold dear, from screen to stage, while emphasizing female empowerment and gender equality. In both versions, much to everyone's surprise, home-schooled-wallflower-turned-mean-girl Cady (Erika Henningsen) wins Spring Fling Queen and delivers a speech where she breaks her plastic crown and gives a piece to the other nominees.
In the spirit of this scene, I'm giving away pieces of my imaginary crown to the female characters who shared the most valuable lessons.
Janis: Let's be honest, Janis has always been the wisest of the bunch, and Barrett Wilbert Weed is effortlessly cool in the role. This time around she's so cool, she even gets to sing the show's 11 o'clock number, "I'd Rather Be Me," about society's rigid gender roles where "boys get to fight, we have to share." Here's to you for giving your "right finger to 'how girls should behave'" because sometimes what's meant to breaks us makes us brave.
Karen: Underneath her varying degrees of stupidity lies a sweet, thoughtful young woman played by a hilarious Kate Rockwell. She reminds us that women shouldn't be objectified and used as props. Karen delivers one of the most important lines, which carries even more weight because it comes from the person we'd least expect it from — "someone should teach boys not to do that [send or share nude photos without consent] in the first place." Keep being sexy Karen!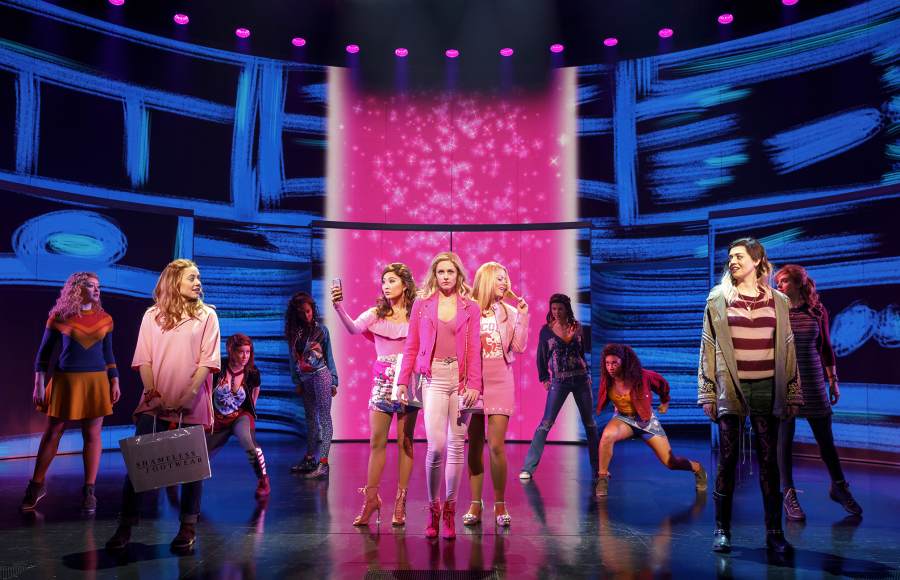 Regina: Only Regina George would engage in a Twitter war and come out unscathed, and Taylor Louderman perfectly captures her heartless and commanding spirit. Regina acknowledges she's hurt countless people and if she were a guy, she'd be praised for her strength. In a scene written for the show, she tells Cady to stop apologizing for things that aren't her fault. Finding your inner boss begins with recognizing hurtful behaviors and changing for the better.
Cady: Although Cady doesn't deliver her internal monologue about how calling someone stupid doesn't make you any smarter, her change from math geek to the popular girl to math geek again suggests that we're all socially or morally confused at some point in our lives. Revel in being smart; no one can take your intelligence away from you!
Our evolving culture has brought women together, but sometimes we all need something or someone to remind us to own our strength and power. And for that, Regina George, you deserve major thanks.