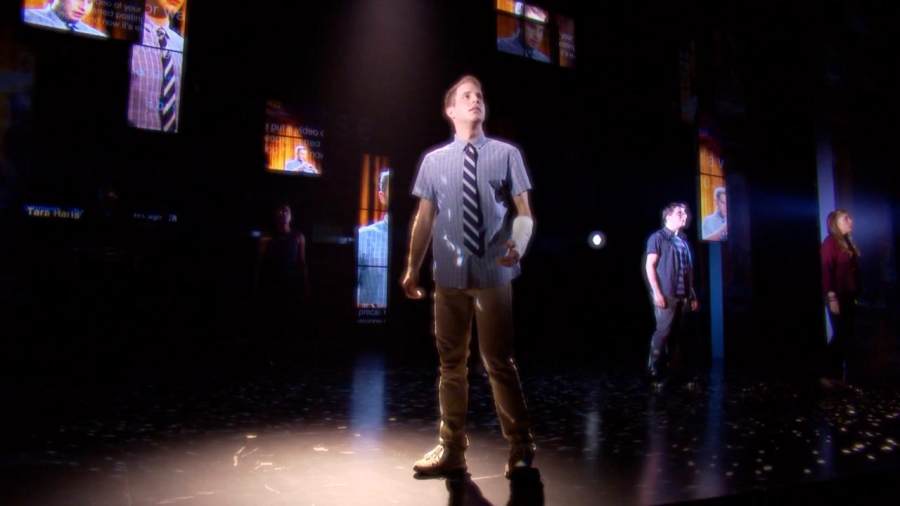 Calling all psychic theatre buffs — it's that time of year again! That's right, the 2017 Tony Awards are fast approaching, and everyone's chomping at the bit to share their thoughts and predictions on the night's biggest winners!
We here at StageBuddy would never pass up an opportunity to join in on the fun… so we've compiled our own list of potential victors, based entirely on conjecture, insider buzz, and plain old gut instinct.
(Of course, that means there's the slight possibility we could be completely out in left field and have no idea what we're talking about, but on the whole, we're pretty proud of our work).
It's totally all for kicks, too, and there's no money on it or anything, so don't take us too seriously, but please do check out our picks below and see how you stack up!
And of course, be sure to tune in to the Tonys, June 11 at 8PM on CBS, for a theatrical extravaganza, yes… but also, to see how accurate our psychic abilities really are! Thanks for playing!
---
Best Musical: So, here's the deal with this one. With its incredible year and all the buzz going for it, there's no question Dear Evan Hansen is this year's frontrunner. But unlike last year — where there was literally nothing standing in Hamilton's way — DEH faces some equally worthy competition. With its gripping account of the 9/11 attacks, coupled with its favorable word-of-mouth, Come from Away could "come from behind" and walk away with the win. Though a little less likely, with its much-praised radical re-staging, The Great Comet is also possible.
Final verdict: Dear Evan Hansen
Best Play: Having won this year's Pulitzer, if you asked a month ago, anyone in the theatre community would've told you the award was Sweat's to lose (and indeed, it may still be, depending on who you ask today). But Oslo's recent triumphs at the Drama Desks, OCCs, Obies, and the Drama League Awards, and Indecent's ever-timely subject matter (coupled with playwright Paula Vogel's recent remarks to a certain someone in defense of the NEA) make them equally strong contenders that shouldn't be written off so quickly.
Final verdict: Oslo
Best Book: Dear Evan Hansen again...it's the uber-relatable story of a social outcast and how far he'll go to be accepted within his community (okay, maybe that part's not as relatable, but we've all got our stuff, right?), which lays the groundwork for Ben Platt's monumental performance. This one seems like a no-brainer. But again, it could easily be bested by Hein and Sankoff's chilling narrative of that harrowing event that still has repercussions today.
Final verdict: Irene Sankoff & David Hein, Come from Away
Best Score: After the banner year they've had, how could you not bestow the top prize upon Dear Evan Hansen's Pasek and Paul? While I certainly did enjoy Groundhog Day, and think it's a smashing return for Matilda scribe Tim Minchin, chock-full of metaphor and symbolism that moves the plot forward, this indefatigable power duo has finally been given their long-overdue time to shine, lending their heart-wrenching score to one of the highest-praised musicals of the last decade, and they will no doubt be rewarded for their efforts. Let's just hope all the envelopes are in the right order.
Final verdict: Benj Pasek & Justin Paul, Dear Evan Hansen
Best Revival of a Play: Written by the late, great and theatrically-revered August Wilson, Jitney had already gathered up a slew of accolades from both its previous Off-Broadway and London engagements (including the OCC in NY and the renowned Olivier in London, both for Best New Play). The show also boasted a praiseworthy cast who all — collectively and separately — turned in powerful performances and, coupled with their recent win at the Drama Desks, they undoubtedly have the edge going into the night. The fact that it's the last of his Pittsburgh Cycle plays to appear on Broadway is definitely something nominators will recognize. But then (and again, we're just speculating here), can't one argue the same about the gorgeous new production of Lillian Hellman's The Little Foxes, especially in regards to the riveting performances (alternating roles nightly, no less!) of stage and screen mega-vets Cynthia Nixon and Laura Linney? And, fueled by the masterful comic turn of Mr. Kevin Kline, a win for Present Laughter is also very possible.
Final verdict: Jitney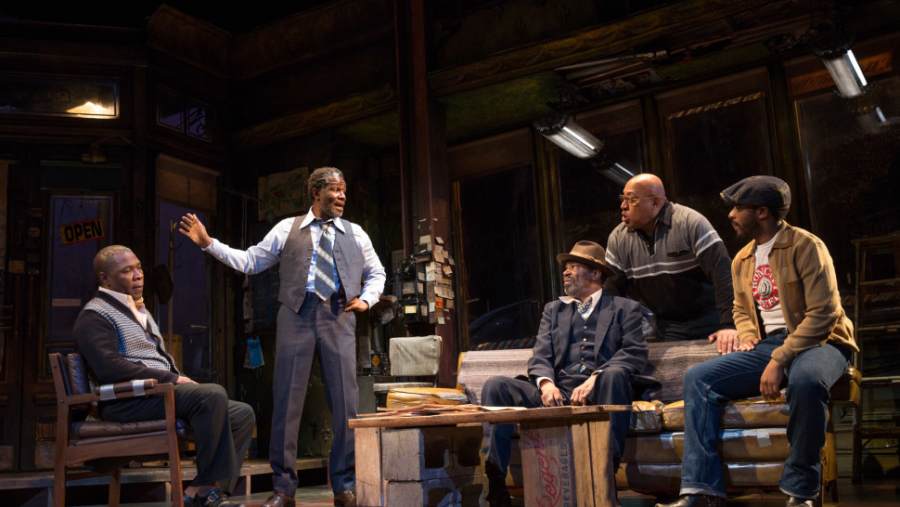 Best Revival of a Musical: The highly-anticipated, long-in-the-works Dolly! revival will scoop this one up. It's already settled. But with all the love for Falsettos, coupled with its similar praise and highly-anticipated status when it opened earlier last fall, the William Finn and James Lapine-penned tuner does — yes, I'll say it — present the possibility of an upset. Then again, it closed six months ago, and the nominating committee tends to favor those shows that are open currently.
Final verdict: Hello, Dolly!
Best Leading Actor in a Play: I haven't yet had the pleasure of seeing Kevin Kline in action, but from what I've heard, he's the driving force in his show, and his laugh-a-minute performance, mixing slapstick and subtleties, is a masterclass in acting. (But really, would you expect anything less from the Oscar and Tony winner?) Aided by a win at the Drama Desks earlier this week, this one seems like a lock.
Final verdict: Kevin Kline, Present Laughter
Best Leading Actress in a Play: TBH, had The Glass Menagerie still been running, Sally Field would've had a real chance at seeing how much the Tony nominators "really, really like [her]." Jennifer Ehle may be a worthy contender here, especially as a member of the show poised to take the Best Play trophy. But critics lauded Laurie Metcalf's performance, and if A Doll's House, Part 2 does indeed end up losing the big prize to Oslo, an award for the actress might be a nice (and incredibly well-deserved) consolation prize for the riveting piece.
Final verdict: Laurie Metcalf, A Doll's House, Part 2
Best Leading Actor in a Musical: Honestly, the one true lock of the night. In any other year (well, maybe except last), it would've been Andy Karl's to lose, but what Ben Platt does on that stage is unreal, and he will no doubt be rewarded for his phenomenal work. It's already settled. Congratulations, sir. Have a fantastic night! You've earned it!
Final verdict: Ben Platt, Dear Evan Hansen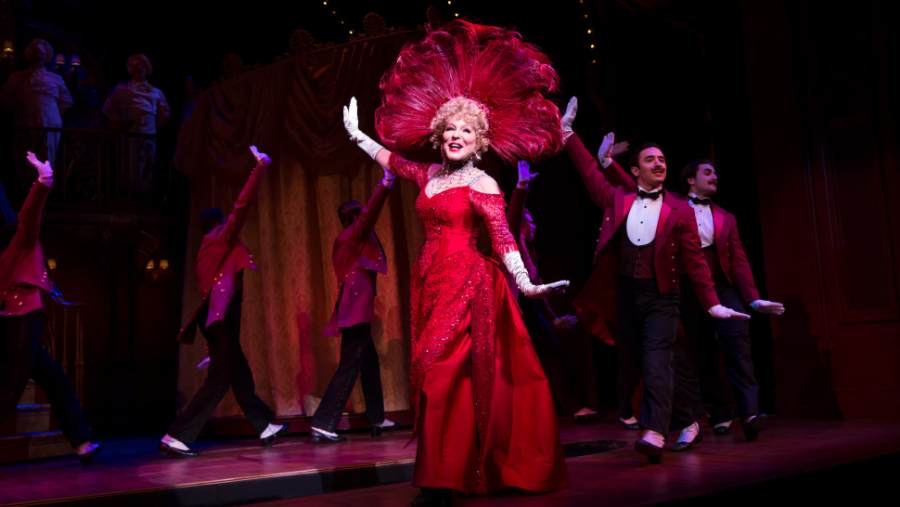 Best Leading Actress in a Musical: Okay, maybe there are two true locks of the night. Do I even have to say it? You know who it is! Although, unlike Best Actor, this category comes with the addition of the incomparable Patti LuPone, who's been recently touting that War Paint will be her musical swan song. Much like the buzz that arose when Chita said the same of her turn in The Visit back in 2015, coupled with the fact that Patti gives a tour de force performance anyway, the nominating committee may choose to give La LuPone an extra boost to ensure she really goes out with a bang. But then, some say being nominated alongside fellow diva Christine Ebersole will split the votes between them. Thus, the prize is Midler's. And the win will be divine.
Final verdict: Bette Midler, Hello, Dolly!
Best Featured Actor in a Play: There's a good chance nominators will go for long-admired entertainment icon Danny DeVito making his Broadway debut at age 72 (!!!) with a standout comic performance in an otherwise dramatic work. (If that's the case, the bit he does with the egg will singlehandedly give him the win). Plus, Mr. DeVito walked away with the Drama Desk, and those honors are always good predictors of what'll happen at the big show. But then again, you can't ever really rule out comedic genius Nathan Lane, can you?! And, if Oslo will indeed be the victor of Best Play, nominators might drop the hint by giving Michael Aronov the win at this early point in the evening.
Final verdict: Danny DeVito, The Price
Best Featured Actress in a Play: Oooh… this one's a toughie. Fresh off her win for The Humans last season, Tony darling Jayne Houdyshell surely seemed the one to beat a few weeks ago (if they wanted to keep it in the Doll's House, Part 2 family, with her equally well-received performance, Condola Rashad seems to be on pretty even ground with her co-star). But considering Cynthia Nixon walked off with the Drama Desk (and takes on the unfathomable task of alternating between roles at each performance), there's a very high chance she could be walking off with this one too.
Final verdict: Cynthia Nixon, The Little Foxes
Best Featured Actor in a Musical: Andrew Rannells gave one of the most moving performances I've seen in a Broadway musical in a while (and that voice — OMG!, but that's a totally different story, lolz). Nominators will most likely go with him over Uranowitz, just because of the role's "meatier" emotional depth (not to mention, he played all facets of the character with aplomb). Would be a great way to acknowledge this beautiful show, which, unfortunately, seems unlikely to win in its other categories (just based on its competition). But again, the Dolly train will be coming in at an incredibly speedy rate, and with Gavin Creel's unmatched performance as Corneluis Hackl (and a Drama Desk Award, to boot!), he could ride it all the way to a win. Considering the momentum Dear Evan Hansen will inevitably gain throughout the night (as if it doesn't have enough buzz going in), a win for Mike Faist shouldn't be completely off the table, either.
Final verdict: Andrew Rannells, Falsettos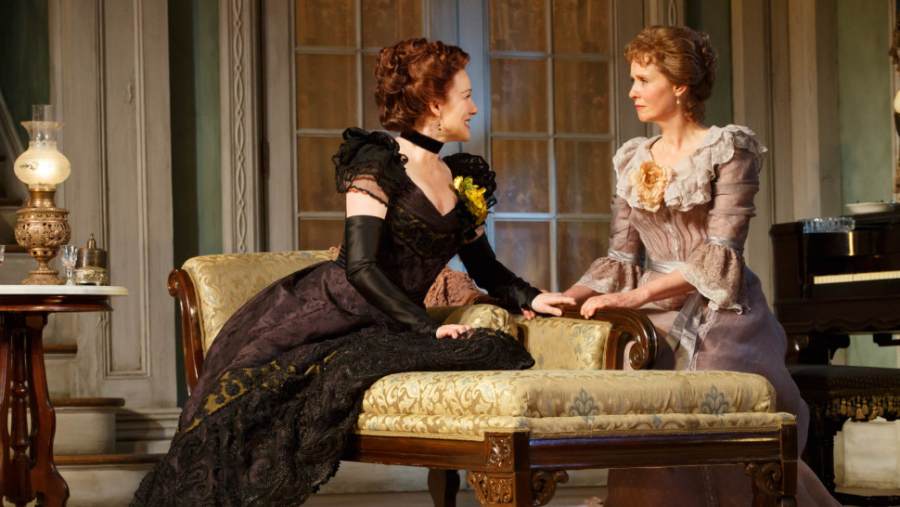 Best Featured Actress in a Musical: Rachel Bay Jones has been the predicted winner of this prize for months, thanks to her strong performance as Heidi Hansen in the smash Best Musical frontrunner. It's safe to say she sealed the deal with her delivery of "So Big/So Small" alone, but again, with the rising success of Come From Away, Jenn Colella is def hot on Jones' heels. And of course, I'd be "breaking down" (haha… get it?) if Stephanie J. Block (stuck in a sort of Kelli-O'Hara-to-Jessie-Mueller-circa-2014 position this season) got some sort of official recognition after upwards of a decade of doling out kick-a** performances.
Final verdict: Rachel Bay Jones, Dear Evan Hansen
Best Direction of a Play: Bartlett Sher is a beloved member of the theatre community, at the helm of one of the most buzzed-about plays of the season. Ruben Santiago-Hudson comes in a close second for his extraordinary work on Jitney (as does Sam Gold for A Doll's House, Part 2), but with his name and revered résumé (in addition to his cushy relationship with LCT), Sher's victory is pretty much written in the stars at this point.
Final verdict: Barlett Sher, Oslo
Best Direction of a Musical: Literally a tie between Michael Greif and Jerry Zaks, purely for the reason that they've helmed the two most highly-anticipated, critically-acclaimed, strongest-selling theatrical events (and I don't use that term lightly!) of the season, if not the last five years (well, save for the Hamilton craze, but you know what I mean). They'll award Greif for taking a chance on an original musical, with an edgier score and heavy subject matter that hasn't really been explored in this way on Broadway before (a la Fun Home) and delivering unbelievable results; they'll honor Zaks for the simple thrill of witnessing a long-revered Grand Dame of the stage in an glam-and-glitzy reboot of a beloved classic that pulls out all the stops, and manages to still feel fresh even after.
Final verdict: Michael Greif, Dear Evan Hansen OR Jerry Zaks, Hello, Dolly!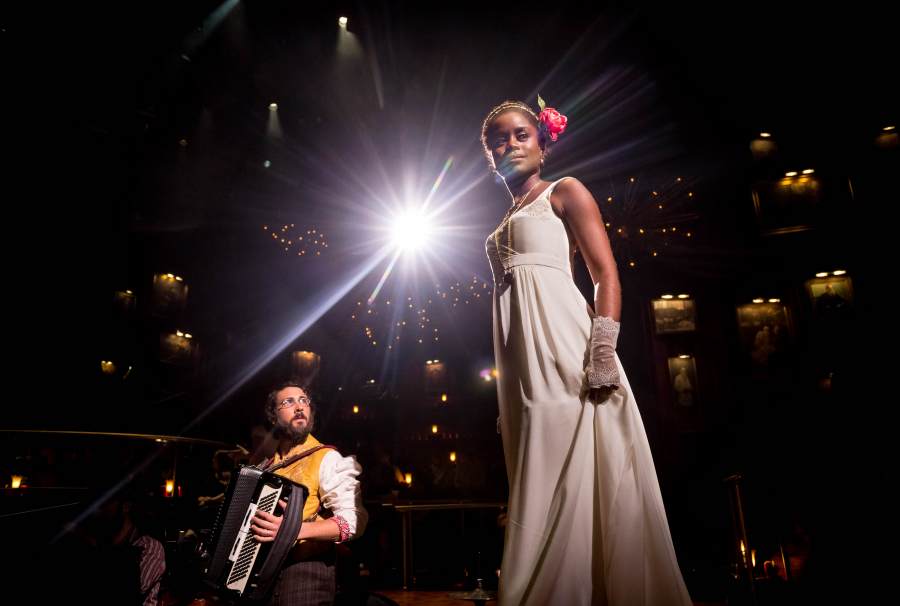 Best Choreography: Fresh off his Hamilton victory, Blankenbuehler's coming in strong here, and could easily be the one to take this trophy home…. even with all the chatter surrounding Sam Pinkleton's work in The Great Comet, and Denis Jones' fantabulous jumping-rope-while-tap-dancing eye-gasm lingering in the shadows (that is, again, if nominators choose to reward a long-shuttered production). Plus, with the show sadly shut out of a chance at Best Musical, and actors Laura Osnes and Corey Cott two of the more surprising snubs of this year's roster, it'd be a great way to honor this beautiful show with a win it really, truly and wholeheartedly deserves.
Final verdict: Andy Blankenbuehler, Bandstand
Best Scenic Design of a Play: Nigel Hook, The Play That Goes Wrong (The whole set literally falls apart and is put back together again night after night!! How could you not reward that effort?! No doubt, too, their chances might be bolstered from their Drama Desk win.)
Best Scenic Design of a Musical: Mimi Lein, Natasha, Pierre and the Great Comet of 1812 (Though Rob Howell's turntable is essential to Groundhog Day's function as a complete show, and could very well be the surprise snag of the night).
Best Costume Design of a Play: Jane Greenwood, The Little Foxes
Best Costume Design of a Musical: Santo Loquasto, Hello, Dolly! (Loquasto obviously has the edge, but the Drama Desk win for Catherine Zuber might give War Paint a chance here. Also, not for nothing but Anastasia's costumes were beautiful, and this would be another great way to recognize a little-nommed show).
Best Lighting Design of a Play: Donald Holder, Oslo (though Christopher Akerlind's Drama Desk win for Indecent just might work in his favor as well.)
Best Lighting Design of a Musical: Bradley King, Natasha, Pierre and the Great Comet of 1812 (As a passenger on the aforementioned Dolly train, Natasha Katz comes in a close second).
Best Orchestrations: Dave Malloy, Natasha, Pierre and the Great Comet of 1812