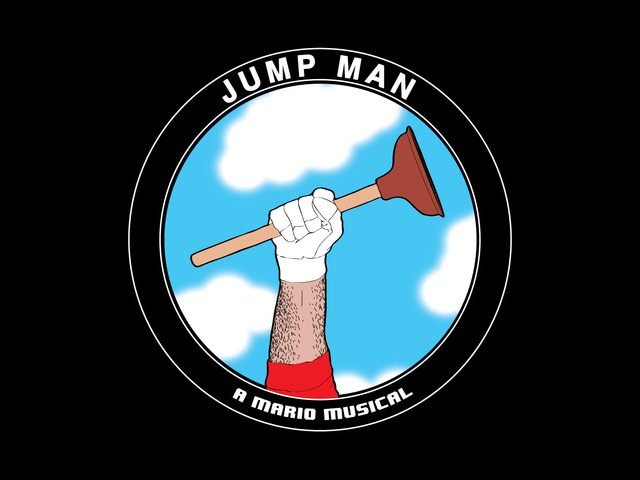 Fish-out-of-water stories are rarely as delightful as the one presented in Jump Man, which shows us what happens to siblings and plumbers extraordinaire, Mario (Jeff Essex) and Luigi (Benny Oyama) when they're not battling evil flying turtles and saving princesses...in fact when we first meet them they have left all of that behind, they're simply two brothers running a plumbing business in Kings County, Brooklyn. Mario has married Peach (Rachel Oyama), has two children, and seems to be over all the adventures and craziness. Luigi isn't doing as well, he's restless, drinks a lot and seems bored with the slow life he's leading. But suddenly people begin to vanish in their neighborhood and everything seems to suggest their nemesis Bowser might be behind it. But wait, the brothers already vanquished him...can Bowser be back? How did he survive? Will Mario and Luigi go out of retirement to save the day?
An obvious labor of love from composer Sam Pitt-Stoller, Jump Man is a musical with so much heart, that you're willing to overlook the character inconsistencies and overall strange tone of the piece (it's never as funny as it thinks it is) because everyone onstage seems to be loving what they're doing. Even band members laugh at the jokes, the audience is encouraged to join a sing-along about how "everyone is an asshole" and the show reaches a point where the energy just becomes contagious!
Pitt-Stoller's score begins with interesting synth notes, then adds some rap, but before long relies too much on more traditional showtunes, not that it's a bad thing, but the show teases us with an edgier start,and it ends with a whimper, not the bang it promised. The actors are great though and often elevate the lackluster songs, Luigi gets a song about how he's just a sidekick (he compares himself to Spock and Chewbacca) and Oyama delivers it with such frustrated gusto, that you can't help but promise right there and then, to always pick Luigi when you're playing video games. Ironically though, the show belongs to the perfect Essex who turns his Mario into equal parts Tony Soprano and Woody Allen, a regular Joe going through an unwanted and very unexpected midlife crisis.
Jump Man makes for a fun time, and video game lovers will eat it up like those green mushrooms (despite being a parody, it's so full of love for its subjects) especially with how inventive it gets in trying to not break copyright laws (the Yoshi scenes are absolutely brilliant!) but the show needs some work before it's ready to be presented in a permanent space. As it is now, it hovers when it's truly meant to soar!
Performances of Jump Man continue through August 24 at Theatre 80 as part of the New York International Fringe Festival. For more FringeNYC shows, click here.