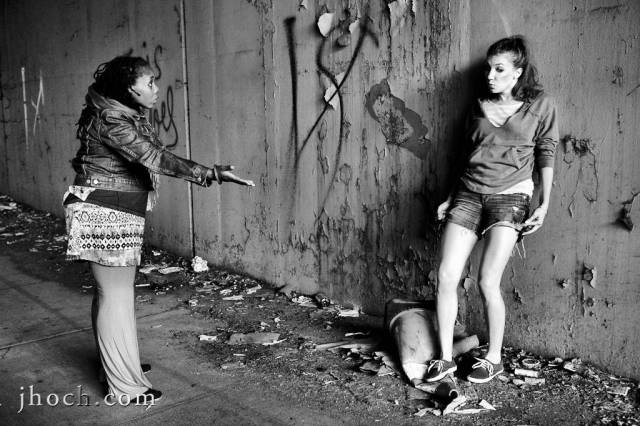 It is a Tuesday night and the first official monsoon of August and The Kraine Theater is packed -- surely, a testament to the growing pull of The Dirty Blondes, a feminist theater company with a self proclaimed "taste for provocation". We have all braved the downpour for the world premiere of The Tunnel Play by Dirty Blondes' Artistic Director and playwright Ashley Jacobson. The Tunnel Play is presented as part of the New York International Fringe Festival, one of over 200 plays to sustain your theater binge on (running through August 24th).
As the storm of the century looms, two New York tunnel dwellers and one aggravated copywriter cross paths as they both navigate survival. We can presume that the play's Hurricane Helen is akin to New York's very own historic Hurricane Sandy, with the storm as great equalizer. Except for it's not. Colin, the frustrated copywriter has a home to retreat to whereas Birdy and Priddy, the women of the tunnel, are stuck in a place that even the rats have fled from.
While the play is ambitious in steering through social issues, it is thwarted by insensitivity, cultural stereotypes, and hollow character developments. Perhaps most damning is the unrealistic nature of the plot. I never quite buy into the world. Birdy (Dondrie Burnham) as soothsayer and mama bear of the tunnel women brings a quiet dignity to the play, even in moments that seem inconceivable. Priddy (Chelsea Wolocko), her partner in crime, reminds you of a perky cheerleader who got a little dirty in practice. Colin ( Ryan Guess), as the heartbroken copywriter full of ennui, whines and launches classist and misogynistic attacks on almost all the characters of the play.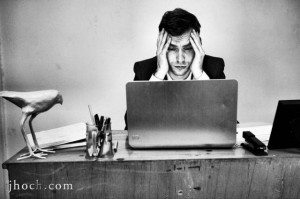 That said, all the actors handle their roles with grace. The ensemble, with Laura Bogdanski as Meteorologist/Bartender and Brett Epstein as Boss are much needed reprieves, bringing much of the humor in the play. Notably, Brett Epstein is hysterical as Boss; he belittles and emasculates the already defeated Colin, while still managing to win your heart.
Director Courtney Laine Self makes deft use of the minimalist props and does a formidable job staging the piece, keeping transitions smooth and interesting. Playwright Ashley Jacobson does commendable work weaving this complex story. She is wise to not take the cheap shots and keeps her characters from skirting the line into the world of caricature. However, I suspect some revisions and workshops would do a world of good to this promising script. In short, a valiant effort worth the 18 dollar ticket price and whatever storms New York City can hurl at you.
The Tunnel Play continues its run at the New York International Fringe Festival through August 21 at the Kraine Theater.  For more on FringeNYC shows, click here.