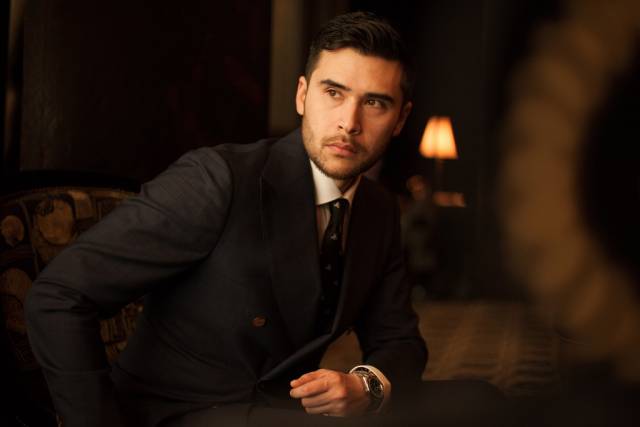 In a secluded little parlor in a beautiful midtown hotel there is perhaps the finest, most intimate magic show I've seen since Ricky Jay & His 52 Assistants cast its spell over New York City back in the 1990s. This is no small claim; parlor magic has been enjoying something of a renaissance in recent years. While still something of a rarity, this form of illusion is selling some very expensive tickets in the private rooms of fine hotels in New York, Chicago, London and even Las Vegas, the former home of glitzy illusionists par excellence Siegfried and Roy.
Parlor magicians eschew big theaters, big boxes, big animals and big hair. Instead they harken back to the 19th century and a performing style that is sophisticated and elegant rather than flashy. They typically perform in the private suites of fine hotels rather than theaters. Their audiences are small and their magic is incredibly difficult to master. They engage their audience members in conversation and perform wonders right in front of their eyes. And no one does this better than Dan White, the star of the exquisite The Magician, currently running at The Nomad Hotel on Broadway and 28th Street in Manhattan.
Audience members, upon purchasing reserved seats, are instructed to go to the hotel on the specified date and seek out a woman in a white dress. Upon entering the bar there is no doubt as to who this woman is. She is a haunting figure, and it is she who begins the performance by handing each spectator who approaches her a few playing cards and then…
In reviewing a magic show one is always hesitant to describe it in too much detail for fear of spoiling what is essential: surprise. So, dear reader, I will beg your forgiveness for my keeping things vague. Dan White is both a skilled magician and a clever mentalist, and he also is extremely adroit with cards. One card trick in particular, involving some highly unique audience participation, is likely to baffle just about everyone who sees it. Mr. White's mentalism (mind-reading illusions, for the uninitiated) is just about the best I have ever seen, and it produced quite a few gasps from the small crowd who sat with me. There are illusions too, including an inventive use of a classic 19th-century illusion called Pepper's Ghost and a stupendous levitation that happened so close to me I feared the subject (the aforementioned woman in white) might tip over my wife's drink as she rose. Although the fellow at the next table kept muttering to his date throughout the show I doubt very much that audiences are actually figuring out how Mr. White accomplishes his particular brand of illusion. It is original and surprising, and quite unlike any magic show I have ever seen. More intimate than an off-Broadway show, more theatrical than Steve Cohen's justly acclaimed Chamber Magic, Dan White's The Magician is simply marvelous.
Mr. White has worked much of his career behind the scenes as a producer and magic consultant to David Copperfield, David Blaine and Kanye West. Now, with The Magician he has decided to step into the spotlight. As a performer he is disarmingly relaxed and polite. The simple storyline at the heart of the show is deliciously melancholy, and Mr. White's understated personality keeps it from becoming over-the-top. Although he comfortably performs a trick with an audience member's cell phone, he seems to be a figure from the past, which makes him all the more enigmatic.
The show is not designed for children, and as is always the case with this unique genre, the tickets are rather expensive. But the experience The Magician gives its adult audience is unique, and therefore it comes highly recommended despite the price tag. In more than thirty years of attending magic performances I have never seen anything quite like The Magician, and I hope it inspires other practitioners of the art to push its boundaries even further.