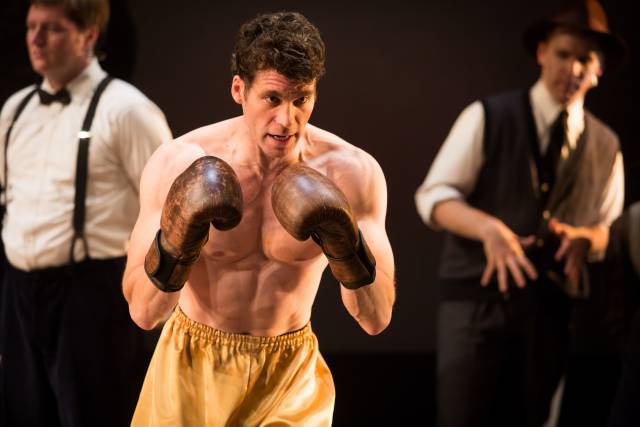 The Gold sounds like the kind of thing Oscar dreams are made of: it has boxing, decades-spanning melodrama and Nazis, but what's remarkable is that despite all of these elements it's a rather sophisticated piece of storytelling that goes beyond being just "inspirational". Josh Davis stars as Joseph Cohen, a Jewish boxer who dreams of representing his country at the 1936 Olympics, but soon he realizes he might not even be deemed German enough to live in his own country. As the Nazis rise to power we follow him and his wife Sarah (Karis Danish) up until we don't, and the protagonism is transferred to another character who wasn't even around when the musical began. It's a bold move that elevates this from being too sentimental instead making it a heart wrenching saga about the struggles of an entire population still trying to grapple with the injustices they've faced. Despite the often clunky blocking by director Spiro Velpoudos, The Gold features stunning music and lyrics by Philip Yosowitz that perfectly capture a person's desperate need to remain alive, even if all the odds are against them.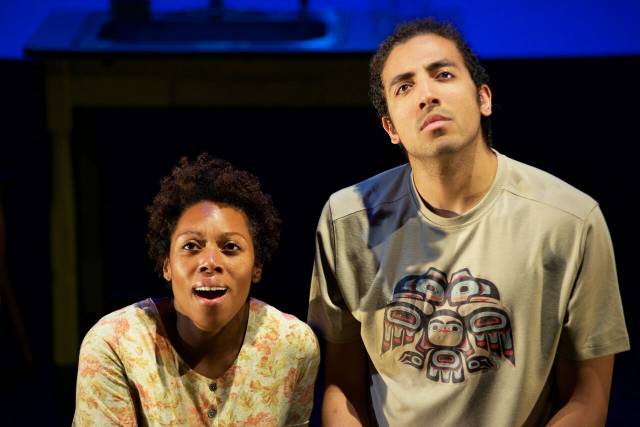 Heath Saunders gives a star-making performance in Newton's Cradle, a touching musical he co-wrote with his mother Kim, in which he stars as Evan, a young autistic man trying to make sense of a world that has overwhelmed him from the second he was born. We spend time with Evan and his family in their cabin by the Denali Mountain over the course of several summers in which Evan falls in love, has a fallout with his brother (Trent Saunders), and tries to understand why his mother (Andrea Jones-Sojola) isn't around as much as he would like her to be. It should suffice to say that there is no easy solution to his conflicts. Tenderly directed by Victoria Clark, who stages the show as what it might feel like to be Evan: a dizzying experience with outbursts of bliss and pain coexisting, Newton's Cradle is emotional without being condescending, and in Saunders' beautiful work we see the agony and joy that would be to discover the world anew with every single breath we took.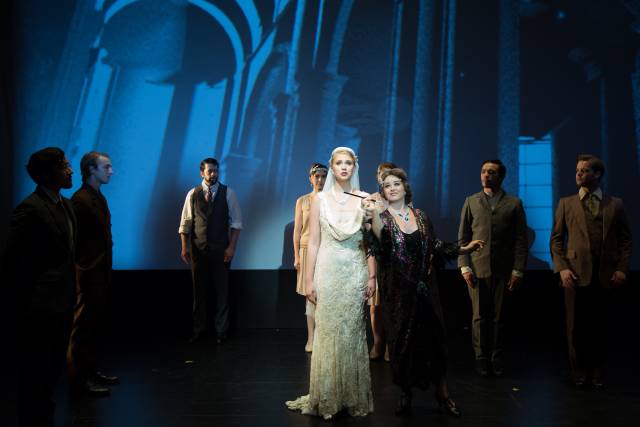 A good princess tale never gets old, and no one seems to be as aware of that as Jonathan Kaldor and Sebastian Michel who wrote the musical Icon, a throwback to classic melodramas that feels like Evita meets Anastasia by way of Doctor Zhivago and Roman Holiday. Charlotte Maltby stars as the Grace Kelly-esque Princess Constance who leaves her country behind to become the princess of the fictitious Centoluci, a gorgeous European country that quickly becomes her gilded cage. Her story is intertwined with that of a piano teacher named Miss Vine (Donna McKechnie) whose peaceful existence is shaken by a mysterious man from her past. The thing with this musical is that you either fall for its ludicrous twists or you don't. If you don't you will probably spend the entire running time picking it apart (why isn't there tighter security around the princess? How do butlers have access to royal bank accounts?) but if you do, prepare to have your spirit lifted and to be swept off your feet by its unabashed romanticism. McKechnie, as expected, gives a performance of such grace and dignified beauty, that one wonders why she isn't on Broadway more often.