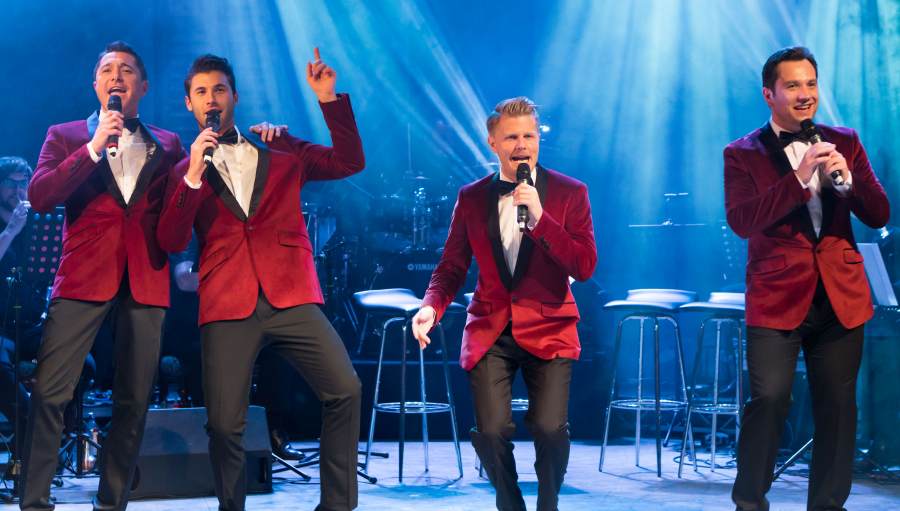 The Barricade boys are a four-man vocal group from the U.K. where all the members are from various high-profile productions of shows including London's production of Les Misérables. Along with the vocalists is a very talented band assisting in these new arrangements of classic Broadway songs.
The show itself is really a matter of your personal taste. If you like pretty boys singing pretty music in a very anthemy style, with glitz and flare - then this show is for you. It doesn't have much in the way of actual content, there is no storyline, and any interaction with the audience is very scripted and plastic. This show is about the music, and about each member of the group having time to list all of their credits to the audience, so that the audience really knows that these guys have a pedigree and that they should clap. It basically reads like a Vegas show or a cruise ship show.
Now, a lot of people LOVE these types of shows. It's just less common to see so close to New York City, where Broadway celebrities really are, and can be found performing at any given night at venue's such as 54 below, et al. And when you do see them, they usually know how to truly connect with the audience, not just sing AT them.