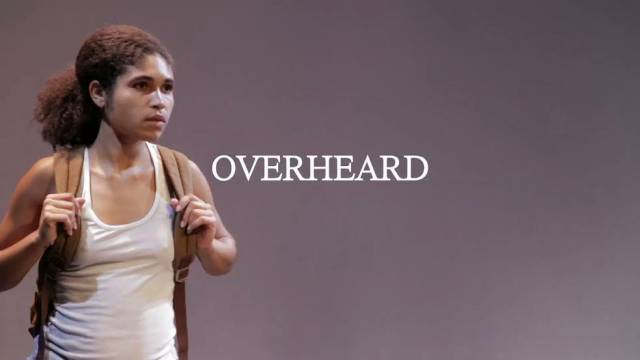 The EstroGenius Festival, running from October 2nd - November 2nd, celebrates female voices and gives female theater professionals the means to perform their art form on stage. The festival features one-woman shows, stand-up comedy, benefit performances, visual art, film screenings, stage readings, and much more; two shows performed on October 4th, 2014 took the solo show to a new level.
It's Not My Decision, which is written, performed, and directed by Wolf CR, features four separate individuals all portrayed by Wolf. "Am I supposed to say what I have?" is a question posed from the beginning of the performance as the audience witnesses Sharon in a group therapy session.  Wolf has a talent for words and was able to take four monologues she wrote and seamlessly meld them into one to create this work of art.
In the city of New York, a subway is something citizens confront on a daily basis.  In the show Overheard, written and performed by Kirya Traber and directed by Sara Lyons, the lines of public and private collide in a moving masterpiece. Traber takes on a series of characters throughout the performance who each have something to say about her initial character – herself. She raises the question of how someone's personal choice in a moment can affect another's existence in a world where everyone is expected to act a certain way.
Traber and Wolf have taken something meaningful to them and written and performed it in such a manner that moves the audience. From a psych ward to a subway train, EstroGenius has allowed these two individuals to put some amazing theater on stage.