From Broadway to Queens, the New York Pops to the Rockettes... Here are just a few of the holiday productions you can find in New York City this December.
November 7-December 31 at Radio City Music Hall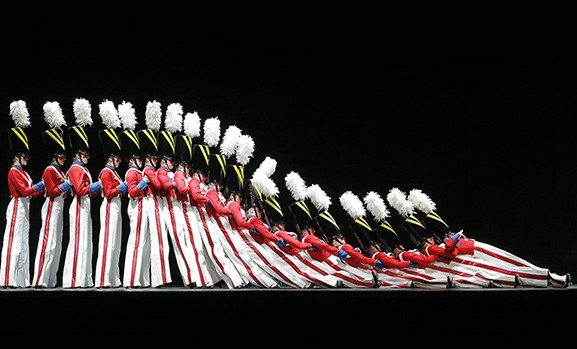 No holiday season would be complete in New York City without the Radio City Christmas Spectacular, featuring the Rockettes. Come see your dreams reborn, your childhood come alive again, and witness the miracle of the season in this holiday classic. Performances run November 7th-December 31st and take place at Radio City Music Hall (1260 Avenue of Americas).
November 25-January 4 at the DR2 Theatre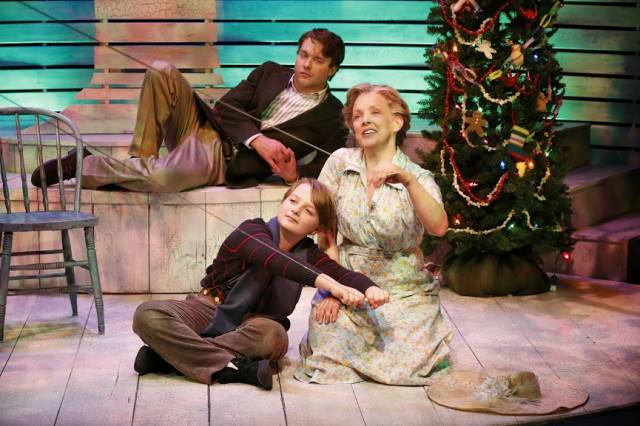 Take a step back to 1955 Alabama this holiday season with the Irish Repertory Theater's New York premiere of A Christmas Memory, featuring Alice Ripley, Samuel Cohen, Taylor Richardson, Ashley Robinson, Virginia Ann Woodruff, and Silvano Spagnuolo. The musical, adapted from Truman Capote's short story by Duane Poole (book), Larry Grossman (music) and Carol Hall (lyrics), tells the tale of Young Buddy and his three eccentric cousins during their last Christmas together at home. Previews start November 25th with an opening night on December 4th and proceeding through January 4th.
November 28-December 19 at the Laurie Beechman Theater
Get ready for a dirty funhouse version of some holiday classics. The 3rd annual edition of Distorted Kristmess features the 12 drunks of Christmas, the Cockettes of Port Authority, and a new holiday classic "I'm Dreaming of a White Trash Christmas", a special tribute to Bea Arthur.  Performances take place on Fridays at 10pm from November 28th through December 19th and tickets are $20.
November 28-January 3 at the David H. Koch Theater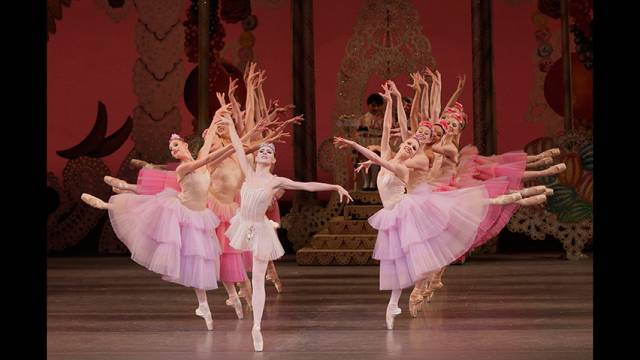 In 1954 George Balanchine's The Nutcracker premiered at New York City Center. Sixty years later, the production is still running strong.  The ballet tells the story of Clara and her nutcracker as they travel through the mystical world brought to Clara by Drosselmeier. Performances start November 28th and continue through January 3rd at Lincoln Center's David Koch Theater.  (For other productions of The Nutcracker, check out our comprehensive guide to the holiday classic here.)
December 5-7 at the Laurie Beechman Theater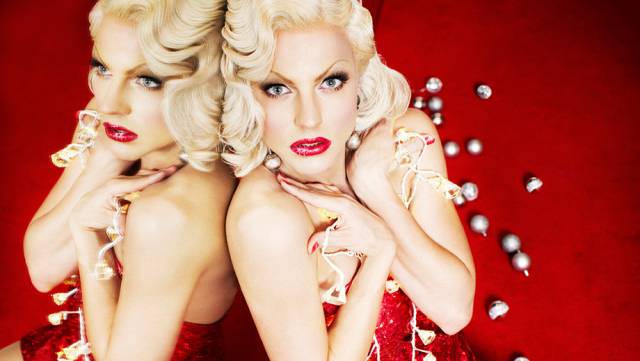 Welcome to Australia, where it's summertime this Christmas season! Come witness Aussie drag sensation Courtney Act as she regales the audience with holiday songs and stories about a "White Christmas Down Under". Enjoy an evening of live music, special guests and holiday cheer with a mate from December 5-7 at 7pm. Tickets are $22, with a $40 VIP ticket available.
December 5-28 at Madison Square Garden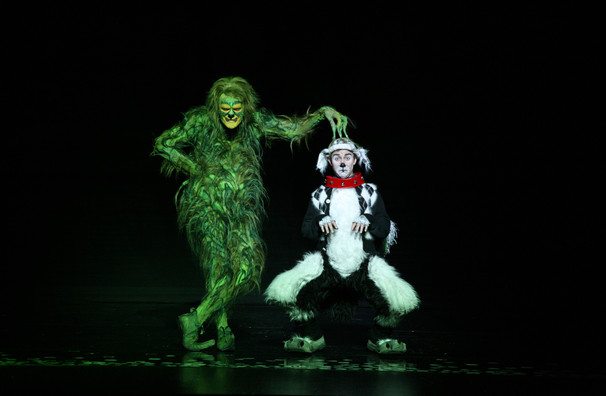 This classic Dr. Seuss tale is coming to the New York stage this holiday season, with Max the Dog narrating the tale as the Grinch's plan to steal Christmas unfolds before you on stage.  How the Grinch Stole Christmas starts performances December 5th and runs through December 28th at Madison Square Garden (4 Penn Plaza). Tickets start at $38.
December 8-10 at the Laurie Beechman Theater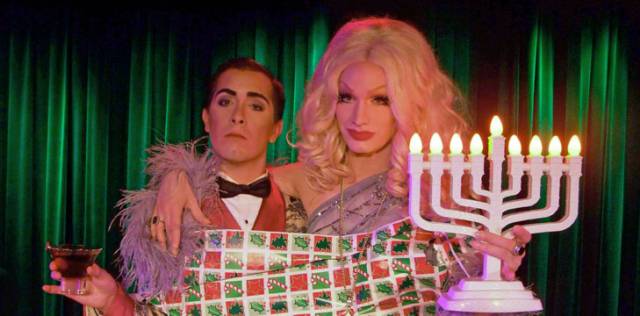 Featuring original songs, covers and comedy, Jinkx Monsoon and Major Scales' holiday show has a little something for everyone. The duo are bringing back the favorites from last year, such as Sarah Silverman's "Give the Jew Girl Toys" and a warped version of "All I Want For Christmas is You", as well as adding some new songs and surprises for 2014. Performances run Dec 8-11 & 19th at 7pm with a special brunch show on Dec 21st at 1:30pm and midnight shows on Dec 19th & 20th. Tickets are $25 with a $50 VIP ticket.
December 4-23 at Carolines on Broadway

Laughter is often the best medicine, so whether you're feeling run down from the weather or the stress of work and travel plans a comedy show is the perfect remedy. Come and have a laugh with some of the funniest stand-ups in NYC at Carolines Holiday Comedy Show, performing on December 9th, 10th, 14th, 16th, & 23rd at 7:30pm. The show is at Carolines (1626 Broadway, between 49th & 50th Streets) and tickets are just $20.
December 10-27 at the Abrons Arts Center Playhouse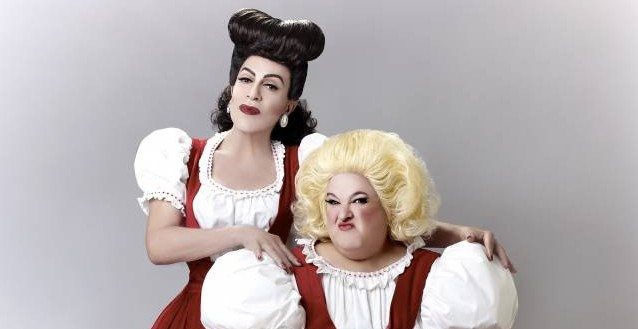 New York City is welcoming Christmas with the Crawfords back to the stage this December at the Abrons Arts Center. The show is told through magic, music and mayhem as "Mommie Dearest" tries to prove to the world she's not a washed up has-been. An audience and critic favorite since its debut in 1992, the production offers an alternative to the usual holiday fare. The cast features Joey Arias portraying Joan Crawford, Chris March as Christina Crawford, Connie Champagne as Judy Garland, and Sherry Vine as Hedda Hopper and Baby Jane Hudson.
December 11-14 at the Laurie Beechman Theater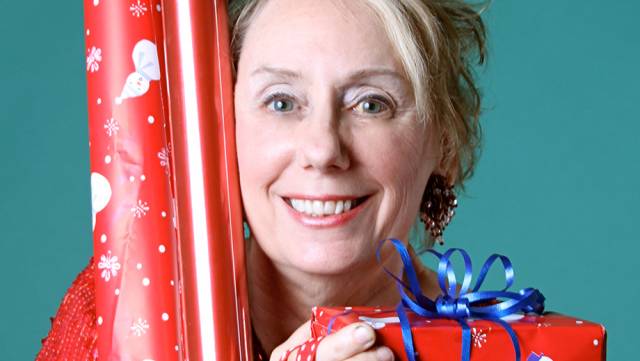 Don't take back this mink; Mink Stole is here for the holiday season performing her new show, OMG! IT'S CHRISTMAS! Cue the unconventional; Stole brings a whole new meaning to the idea alternative holiday show. She'll be performing songs including "Stay a Little Longer Santa," "Le Petit Tambour", Pretty Paper," "Christmas Time is Here" and more. Performances are at 8:30pm from December 11-14 and tickets are $25 or $50 VIP.
December 11-21 at the Queens Theatre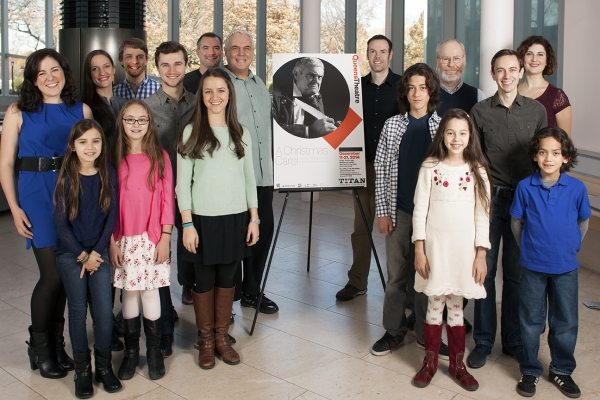 It's the holiday classic that the world knows in a soaring new adaptation. Charles Dickens' classic story of Scrooge and the three transformational visits he endures from ghosts of the past, present, and future comes to the Queens Theatre this holiday season. Performances run December 11th-21st and tickets are $25-$30, students and metro cardholders are eligible for a discount so bring them to the theater with you!
December 14-16 at the Laurie Beechman Theater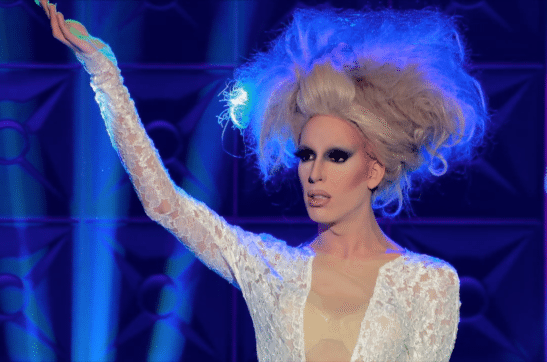 Bring the tissues if you plan to attend this Blue Christmas. Alaska and her partner Jeremy perform the saddest Christmas show ever this holiday season -- nothing seems to be going right and songs of loneliness reign supreme. Get your tickets for $22 or go VIP for $40. Performances are December 12-14th at 7pm with a midnight show on December 12 and a brunch show on December 14th at 1pm.
December 19 and 20 at Carnegie Hall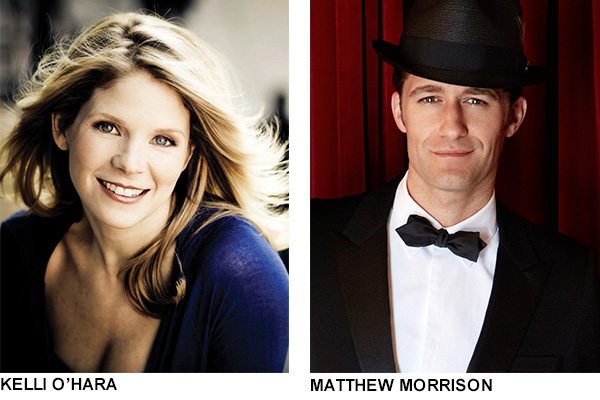 On December 19th and 20th at 8pm at Carnegie Hall, Kelli O'Hara and Matthew Morrison will perform in an evening of holiday cheer. Songs such as "Carol of the Bells," "It's the Most Wonderful Time of the Year," and "Winter Wonderland" will be heard plus some of Broadway's most beloved musical numbers.
December 21 at Carnegie Hall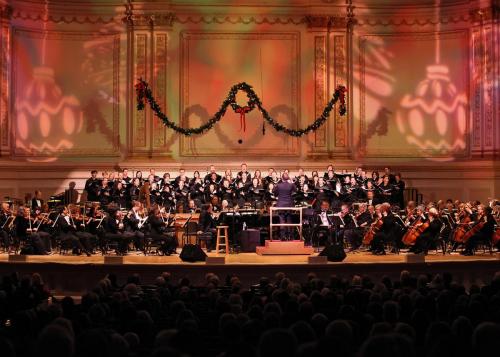 The New York Pops celebrates the 50th anniversary of Rudolph the Red-Nosed Reindeer, with a semi-staged concert narrated by Broadway actor John Bolton (Spamalot, Contact, Titanic) and conducted by Steven Reineke. The concert will take place on December 21, bringing to life Santa, Rudolph, and friends through original choreography by Liza Gennaro and performed by New York Theatre Ballet dancers.
December 20 and 21 at the Laurie Beechman Theater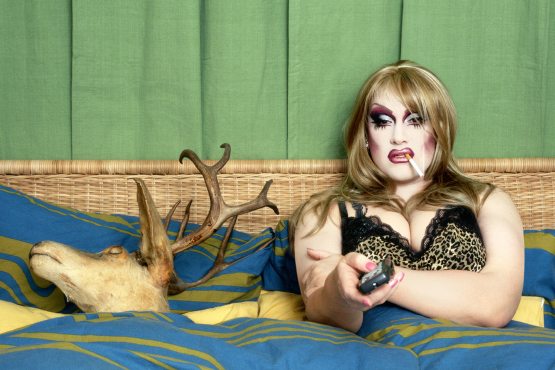 Drag is dead, this Christmas. Join drag star Jackie Beat in her 17th annual Christmas show featuring new material such as "A Gay in a Manger" as well as her classics, "Let it Snow" and "Santa's Baby". Performances are on December 20th and 21st at 7pm and 9:30pm at the Laurie Beechman Theater, and tickets are $22.
December 20 at the Apollo Theater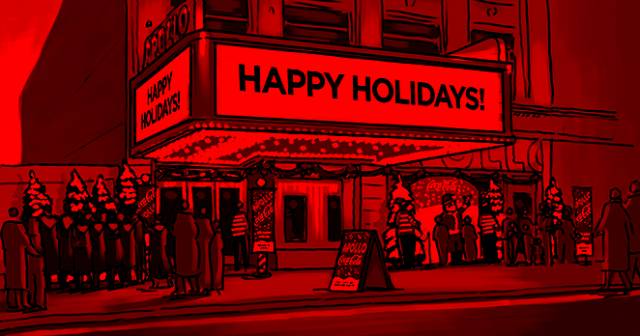 The city has a Winter Wonderland to offer to every part of the city. The Apollo Theater, located at 125th street, and Coca-Cola join forces to bring the magic of the holiday season to Harlem in an event for the whole family.  The performances and activities are free and open to the public on December 20th from 2pm-6pm.
December 21 at the Brooklyn Center for the Performing Arts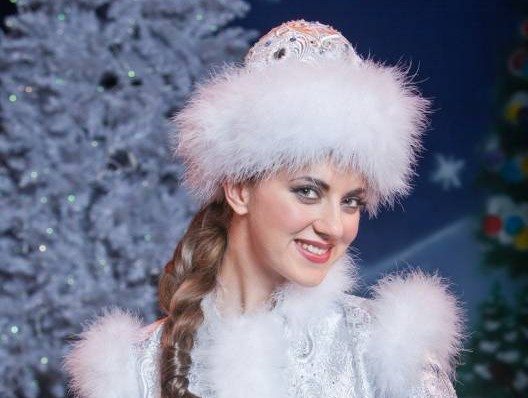 Join Brooklyn Center for the Performing Arts this holiday season for their production of The Snow Maiden, a Russian Christmas version of the Cinderella story. The performance features traditional Russian songs, dances, and elaborate costumes in an effort to create a winter wonderland. Tickets range from $35 to $65.
December 15 at Theater for the New City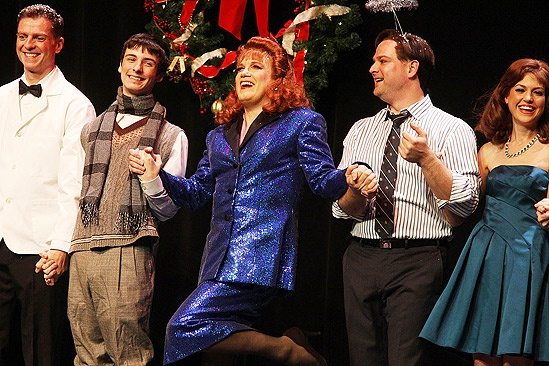 Feeling nostalgic this holiday season? Take a step back in time with the 16th annual staged reading of the hard-boiled Christmas fantasy Times Square Angel, written by and starring Charles Busch. The show takes place on Monday, December 15th at 8:00pm at the Theater for the New City, and features homages to It's a Wonderful Life, Bishop's Wife, and The Big Street.
December 12-14 at the Wild Project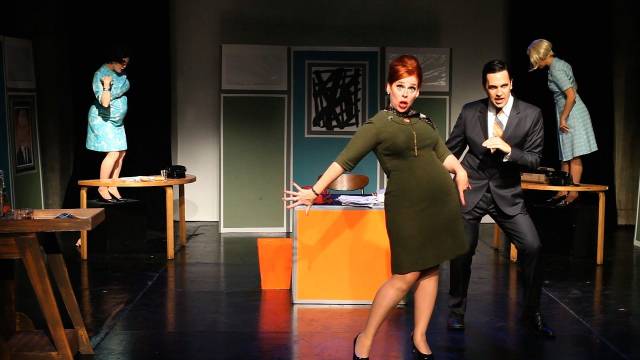 JoAnne Hathaway is here to save the day (and the office) from a Christmas crisis in this holiday musical. Angela Di Carlo has written, composed, and is starring in this crazy "crisis-mess" this holiday season on December 12, 13th, and 14th at 8pm with a 10pm showing on the 13th. You don't want to miss this hilarious show.
December 5-14 at La MaMa

This holiday classic is getting a revamp this holiday season thanks to the Czechoslovak-American Marionette Theater. With over 30 puppets and backing by a live chorus, the show will feature songs in Czech, English, Hebrew, and Swahili. Performances take place December 5th-December 14th at La MaMa.
November 30-December 30 at the Players Theatre

Looking for a musical to see this holiday? Check out A Christmas Carol at the historic Players Theatre at 115 MacDougal Street to see the classic Dickens tale in a whole new light. Shows run November 30th-December 30th every Thursday, Friday, & Saturday at 7pm, Saturdays at 3pm, and Sundays at 11am.