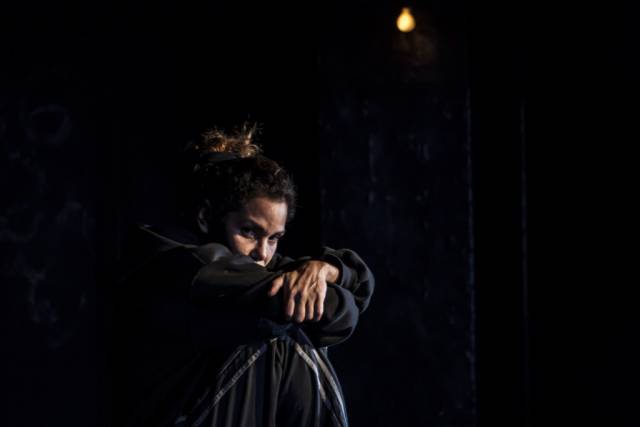 A dark room with a few light bulbs is all it takes to send the audience of Empanada Loca underground and into a massage room in an abandoned subway tunnel. This dark yet humorous play from Labyrinth Theater Company, written and directed by Aaron Mark, tells a story full of hope, fear, and a short period of a shining life for a woman in Washington Heights.
Things are going south for Dolores (played by Daphne Rubin-Vega), who now finds herself living among the mole people. In a warm, rough voice she tells us the circumstances that have led her to this point, painting a ruthless social darwinistic picture of her boyfriend and first love Dominic, her partner in crime, Luis, the owner of the empanada store on 156th Street and Amsterdam, and Nellie, a transgender store helper she feels for. Rubin-Vega portrays not only Dolores, but also seven other characters -- and very convincingly, too.
Dolores survives in a world of drug dealers, homeless people and real estate hipsters - a contemporary mixture for a creepy play -- and shows both disgust and compassion for those who lived their lives in a neighborhood which once was a drug and crime scene and now is becoming gentrified. When she seeks revenge, she does it with magic hands and so much love. Those who are familiar with the story of Sweeney Todd will see the parallels.
Empanada Loca is a real life horror story with a twist at the end. The play runs through 8th November and is a perfect lead up to Halloween. There is a tunnel, blood, animals and more than once the chance to burst out in laughter because of sudden splatter and sudden shock.