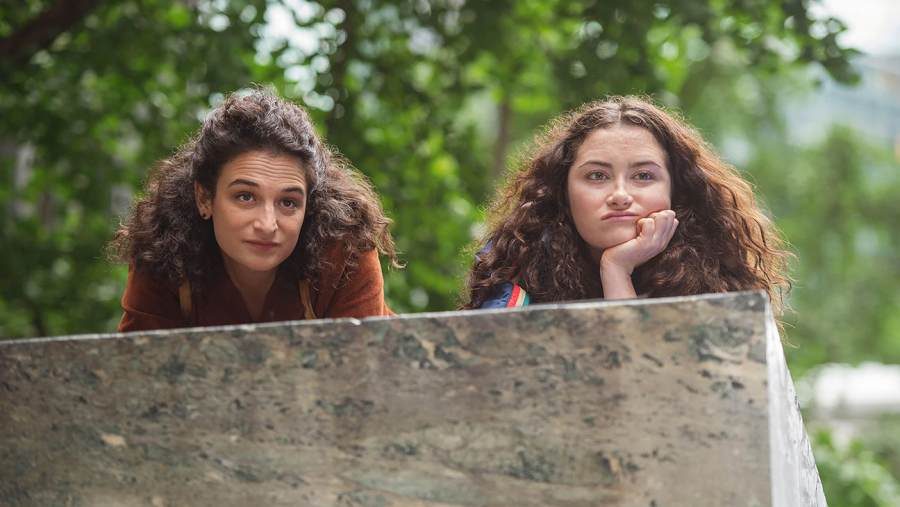 Gillian Robespierre is doing something right. Her first film, Obvious Child, which starred comedian Jenny Slate, impressed critics by directly tackling a difficult subject matter. Once again relying on an honest approach her sophomore attempt tells a story of family dynamics in Manhattan during the mid 1990's. More than that, Robespierre's voice for realism and irreverent humor in Landline shows growth for a budding filmmaker.
The female characters in Landline are alive. Jenny Slate collaborates once more with Robespierre as Dana, a twenty-something native New Yorker, who has a bit of everything including a quirky fiancé (Jay Duplass), a respectable job, and the stereotypical quarter life crisis. She soon falls into the seductive trap of a former college fling (Finn Wittrock) and moves back in with her parents in order to figure things out. Slate almost seems to be playing a version of herself, her jokes are natural and portray a relatable way of diffusing stressful situations with a bit of humor. Talented newcomer Abby Quinn plays Ali, the younger sister whose teenage angst seems to effect everyone around her. After partying one night she stumbles upon a floppy disk full of erotic poetry dedicated to her father's (John Turturo) mistress. This case of infidelity brings the siblings together as they try to investigate more before telling another soul what has been found. Their biggest concern is the well being of their mother, Pat (Edie Falco), who is motivated at work and as a homemaker to be the best but feels no one appreciates her. Casting Falco as a mid-90's matriarch seems fitting as she has been successful in this kind of role before but there was a lack of screen time with this seemingly vital character, perhaps in order to feel what her character is feeling as she is relegated into the background through most of the film.

Nostalgia is present and quietly whispers to the audience that the 90's are far enough behind us to be period pieces. From CDs and payphones to eyebrow piercings the setting is realistic which is due to both Robespierre and co-writer Elisabeth Holm being from New York City. Their inspiration for a time without instant connectivity highlights the human disconnection and shows that family issues are always universal. This does not eliminate the typical annoying cliches that permeate so many throwback films.  Overall, Landline is enjoyable. It develops the idea that conflict isn't always a negative experience but can be an opportunity for growth. The mix of talented casting paired with dedicated writing help develop dynamic characters placed in a charming time. Landline will have you wondering what Gillian Robespierre will do next.