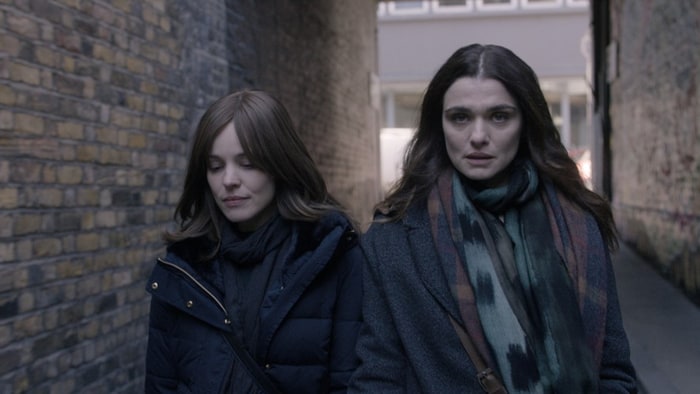 Director Sebastián Lelio is no stranger to the tension that exists between cultural tradition and sexuality. His previous film, the Oscar-winning A Fantastic Woman, followed Marina (Daniela Vega), a transgender waitress who is questioned after her lover's death, and disrespected due to her gender identity. This outcasting of queer characters is seen again in, Disobedience.

The film follows Ronit Krushka (Rachel Weisz), a rebellious spirit and photographer who returns to her original Jewish Orthodox community in London after the death of her father, a respected local rabbi. Her arrival is not met with joyous reunion but more surprise and suspicion, even from her childhood friend, Dovid (Alessandro Nivola), who is to take the place of Ronit's father in the synagogue. The coldness of the people once close to Ronit is relieved by the appearance of Esti (Rachel McAdams), a warm and gentle schoolteacher who is now married to Dovid. Though cautious at the first sight of the outcast rabbi's daughter, Esti begins to rekindle the loving connection the two woman once enjoyed, one that was more than friendship. 
Disobedience uses its first act to softly develop each character involved and to set a complex love triangle in which there are no antagonists. An incredible amount of empathy is not only evoked towards Esti, who longs to respect her marriage, and Ronit, who strives to live life to the fullest, but also Dovid, who is following the only practice he has ever known. 
The performances from all the actors are committed and strong, but McAdams is the most impressive. Her movements are precise and planned out—her eyes telling the story of a housewife who feels trapped and afraid inside her marriage because she knows there is much more to the person she is. Eventually, we see that trapped woman liberated. After an epiphanic sexual encounter between Ronit and Esti, McAdams is able to showcase the freedom and strength necessary for the film to go on. While the cigarette smoking rebel, Ronit, is a catalyst for this transformation, the film reveals it is Esti who is the power source that brings the film to its emotional climax.
Sebastián Lelio is the sort of filmmaker we need today, he is unafraid to tell the raw and difficult stories that come with the social disapproval of sexuality in a way that feels balanced. Tackling the common experience of religious repression is a huge undertaking that Lelio was able to complete with excellence. Disobedience is filmmaking at its most powerful.

---