Obscure 'La La Land' References from 'So Long Boulder City' You Might Not Have Noticed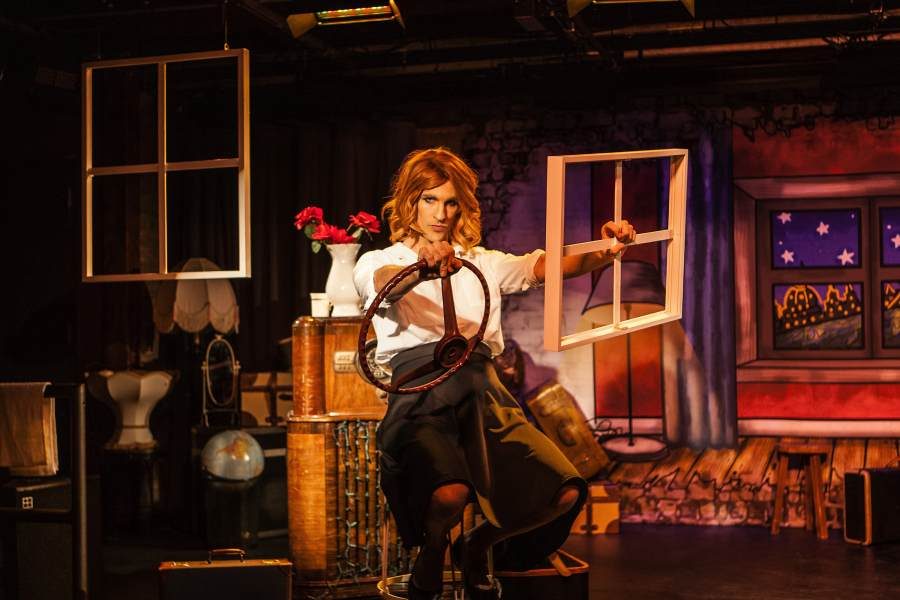 What started as a social media joke turned out to be a hilarious one-woman show by comedian Jimmy Fowlie. So Long Boulder City takes the few clues given in La La Land to create a wildly dynamic and hilarious backstory to the character, Mia Dolan. The show is full of laughs and references that elude to the almost-Best Picture's storyline. Here are a few that might have been a little not so obvious:
The Lamp:
How Fowlie was able to borrow the exact lamp from the film is beyond me. The show starts off with the lamp being turned on by a serious Mia, talking about creativity in the same cliche-type manner that the original film is soaked in.
Aunt Genevieve:
Mia is not the only one that the audience gets a deeper look into. Aunt Genevieve, who is the catalyst for Mia's passion for acting, turns out to be a bit more neurotic than the film led on. If Mia's role model is as crazy as Fowlie says, maybe that is the reason for this wannabe actress is so...uh...special in her own way.
Bright yellow pencil skirt:
At one point in So Long Boulder City, Mia is telling a story and tells the audience she was wearing a bright yellow pencil skirt. Though she makes it seem like an important detail it turns out that she just hasn't seen this piece of clothing since the event occurred. This is just a reference to the rainbow colored attire that every character wears in La La Land.
"All white production...":
Several times Fowlie pokes fun of the racial criticism La La Land underwent during its release. Mia mentions the lack of diversity in her theater program in Boise along with expanding on what could be classified as stereotypical white girl cliches such as sororities and  'hitting the jackpot' by getting 'three beautiful white women' as her roommates.
Parking:
There is a memorable scene in the film where Mia drives her and her roommates to a party, only to find that it is towed when she tries to leave. Fowlie expands on this and makes her entitlement clear when it comes to Mia's Prius and where to put it by mentioning this idea of parking wherever she pleases several times.
Sebastian's Seat:
Fowlie's idea to keep a seat reserved for Sebastian and write it into the show is brilliant. Sebastian's lack of appearance turns out to be vital to the show and adds an entire level of humor. I wonder what Mia would do if the real Ryan Gosling was to show up for So Long Boulder City?