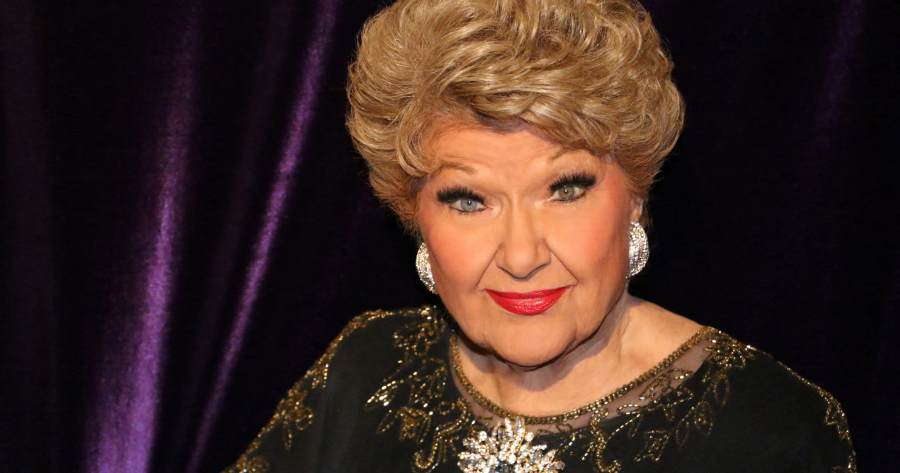 Wow! wow-wow-wow-wow-WOW! That might conclude this review, but I'll add just a little more. Marilyn Maye, the 89-year-old nightclub performer (she prefers the term "nightclub" to "cabaret". Or else she just calls it a "joint") played an extra long set last night with more energy than people a fraction of her age. She sang with gusto and even kicked up her legs a few times to show off for the audience.
This was, by far, the best cabaret performance I have ever seen. Click To Tweet Watching Ms. Maye perform is like watching a master class in performing.  She is always very aware of what is going on around the room and she is not afraid to interact with it. She is happy to talk with people at the tables and weave it right back into her show. She makes jokes, exchanges thoughts as they come up - and mostly, she has fun.  And the audience does too. Have you every been to a show where you look around and everyone in the room is grinning? This is what I saw for a good hour and a half.
But it's her singing performances that are truly exceptional. Yes, at 89, her voice has picked up a little gravel. But she's smart. She knows how to use it. And when she hits those big notes, her voice is HUGE. An amazing powerhouse. It's actually the subtlety she puts in, though, that really puts her over the edge. Her song interpretations make you think about what she is saying at every moment. It's real, it's honest. She conveys meaning, rather than just singing.
I should also mention that one of my all-time favorite piano players was on stage with her.  Ted Firth is a brilliant player that always blows me away with his ability to make strong, powerful musical choices that at the same time blend in beautifully - and always have a mellow, smooth sound to them. He is the ultimate jazz and American Songbook piano performer, and I relish every time I get to see him in action.
Now you may be thinking to yourself that this whole review is all just too glowy and quixotic. Perhaps I'm just being nice. And I'll tell you, no. I dole out mixed or even bad reviews. The truth is, these are the best of the best performers you'll ever see. Period. If you get a chance to see them in any capacity - go!