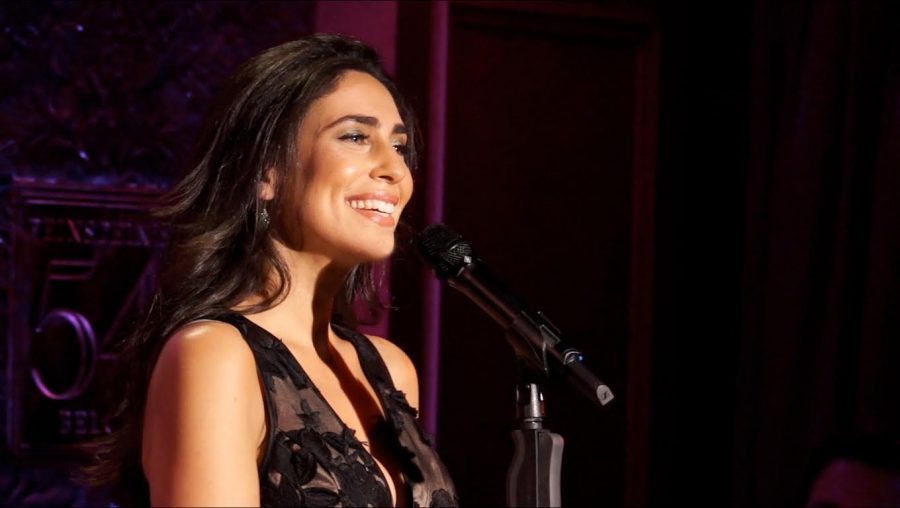 New York is filled with amazing, talented people. Often they struggle for years, and once in a while they get a break and become an 'overnight success'. One of these talented people is Kim Maresca. I first saw her at a small, basement show a few years ago, where she really stood out. Not too long afterwards she was cast in a lead role as the mother (Judy Denmark) in the uproarious comedy Ruthless, a comedic sendup of the films The Bad Seed and All About Eve, put into musical form.
It's almost hard to see Ms. Maresca cast as a mother figure, since she looks so young and beautiful herself. But she was terrific in the role, bringing it to perfection. I guess that was part of the point, a child with a mother looking like that would be under intense pressure to achieve a similar perfection.
Since the show closed in New York this past year, you can spot Maresca at a rare night at clubs such as the Triad, and most recently at Feinstein's/54 Below, where she commanded the stage once again with her incredible singing and charming personality.
What stands out about Kim Maresca is how professional and polished she is for someone still so early in her career. With only one big show under her belt, she seems like she's had ten Broadway shows. Next up for her is doing the musical Ruthless again in London, coming up in the next few months.
Meanwhile, if you get a chance to catch her (London, New York, or anywhere else), grab up tickets and go!