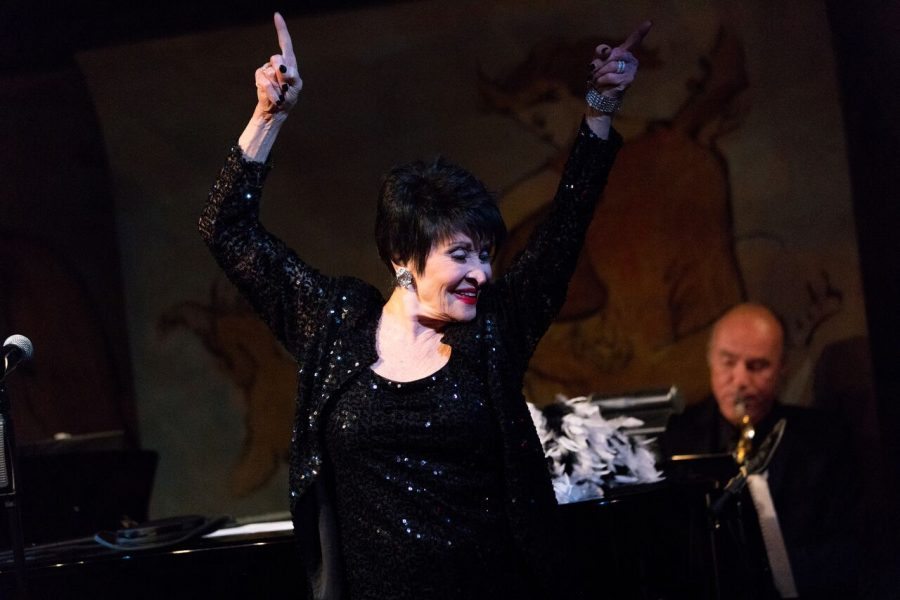 For a limited run, you can catch the amazing queen of Broadway, Chita Rivera, and at the same time experience one of New York's most special venues, Café Carlyle.
Let's first talk about the venue: Located in the Carlyle hotel, the Café is a series of beautifully appointed rooms that exude a luxury from a bygone era. As you walk in, the staff are all extremely helpful and charming, guiding you through the maze of rooms and making everyone feel special. The mood is truly exquisite: candlelit lighting, great service and fantastic food.
The main act, Chita Rivera, is best known for a her breakout roles in the original productions of West Side Story, Guys and Dolls, Can-Can, Sweet Charity, Bye Bye Birdie, and as the original Velma Kelly in Chicago. Her later years garnered her a Tony Award in The Rink, as well as knocking out audiences in Jerry's Girls, Kiss of the Spider Woman, The Visit, Nine, The Mystery of Edwin Drood and the filmed version of Pippin.
With all of this glorious material to pull from, Rivera pulls together a knockout show that fans will truly take pleasure from. But how well does this 84-year-old dancer perform? First off, let's say that not every actor can make the transition from a large Broadway stage to the intimacy of a cabaret room. But watching Rivera is like watching a master-class. She is both polished and intimate with the audience. She knows how to engage, and is quite funny and self-effacing.
On the night that I saw her, her voice started out a bit froggy. And the first thought was, well, she is 84-years-old, that's natural. But it was more like Willy Wonka emerging from the castle: stiff at first and suddenly springing to life. By the time she got to the fifth song, a hysterically funny rendition of "Camille, Collette, Fifi" (from the show Seventh Heaven), where Rivera played all three parts, her voice was in full swing and only continued to get stronger as the evening progressed. Not only that, but in the few square feet of stage, she was able to dance around, do a few (medium) high kicks, and basically entertain the hell out of the bustling, hooting, hollering room full of fans.
She's a pistol, and not to be missed. Definitely go, book yourself a dinner and a show and you'll be glad you did. It's a rare treat to see one of the world's top performers up this close!