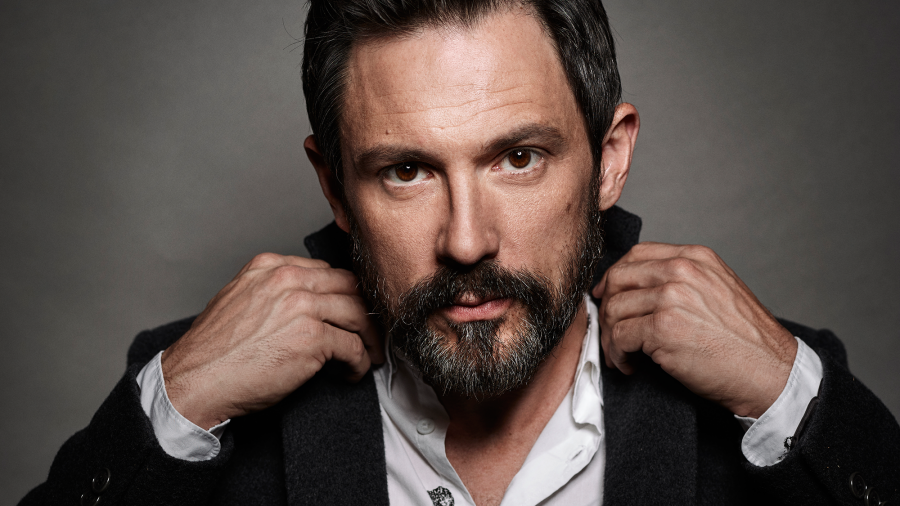 During his show at Feinstein's/54 Below on August 3rd, Steve Kazee talked about how much has changed since the last time he performed at the venue five years ago. He now lives in California where he spends a lot of time composing songs about his dogs, he's grown a full beard that has a little more white hairs than he'd wished for, and he hasn't done a Broadway show since Once for which he won the Tony Award for Best Actor in a Musical. What hasn't changed in the least is his remarkable range, the expressiveness of his voice and how easily he can wrap an entire room around his finger.
Rather than doing a show of standards and showtunes, Kazee took the opportunity to test new material he's been composing in LA. Upon letting his audience know they'd be used as guinea pigs, they all seemed to collectively swoon, rather than groan, because Kazee has the ability to make his fans feel like he's singing directly to them. It's no wonder that the audience was the rowdiest, most vocal of any show at Feinstein's/54 Below I've attended. People spoke to him in the middle of his talks, as if interrupting an old friend, others yelled flirtatiously, and one audience member stole the show, after Kazee confessed it was his best friend who had come all the way to New York to see him play. One of the loveliest moments of the night came when Kazee surprised his BFF with a song he'd been rehearsing for him, it was such a moment of tender bromance, that a woman sitting next to me decided to record the BFF, and not Kazee, on her phone, completely enamored by his sincere reaction.
Kazee's set was filled with songs about longing, heartbreak and long lost loves, some of whom appear to him as, figurative, ghosts in the middle of walking tours in New Orleans (you had to be there…) What was perhaps most remarkable about his show was the realization that he was only accompanied onstage by a guitar; surprising because his voice is so colorful and all encompassing that it seems as if an entire orchestra lives in his throat and lungs. At one point he was joined onstage by Kathryn Gallagher, his token millennial friend, who sang "Falling Slowly" with him, perhaps the only "fan favorite" he played that night.
Dressed in jeans and a black t-shirt, Kazee's show was part confessional, part self deprecating stand up show, the man certainly knows how to laugh at himself. Armed with a glass of ginger ale and one of tequila (the former for hydration that latter for his nerves) from which he took swigs in between songs, Kazee revealed that he might be on Broadway sooner than expected. In fact he flat out refused to sing "Leave" from Once because he needed his voice the following morning for a reading of a new musical he's working on. But never one to disappoint he lipsynced to the track from the cast recording, reminding us how missed he is on the New York stage, and how lucky we'll be if he's back again soon.