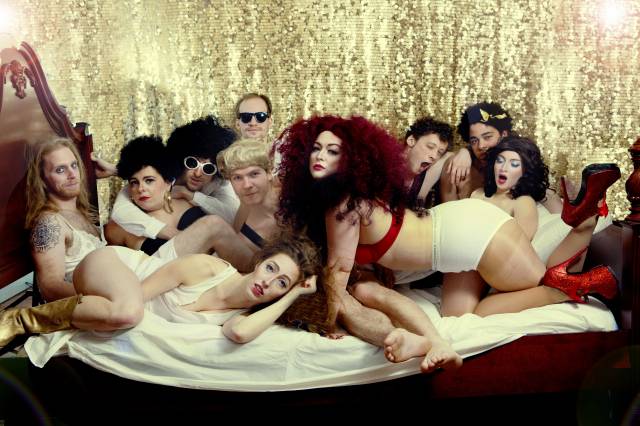 There are three likely guarantees with your ticket to any show at Ars Nova's ANT Fest 2015: (1) You will be the very first audience to see the show; (2) the show will be a fresh new fusion of comedy, music and theater; and (3) you will leave the opulent yet cozy Ars Nova Theatre, at 511 W. 54th St., happily shaking your head in satisfied disbelief and feeling more alive for having gone to the theatre.
From June 1 through June 26th 2015 at Ars Nova Theatre, there's no rest for the wickedly funny and musically talented. One new show makes its world debut every night, featuring All New Talent (ANT), a blend of brilliantly comedic musicians/actors/performance artists who birth their theatrical visions and dreams right in front of our eyes. The creators and the audience witness together a show's very first incarnation into this world.
"This is the world famous Ars Nova ANT Fest ya'll!" shouts Andrew Bancroft, Lead Artist and creator of the first show of the 2015 ANT Fest, Orpheus and Eurydice are Fucking in Love, a charmingly irreverent re-imagining of these two Greek mythical figures and their famous, never-ending cycle of love and loss. Throw in some seriously funny dialogue and beautiful music and you have a perfect example of an Ars Nova ANT Fest show: smart, young, and creative.  And, to all of our surprise, these talented people are still unknown by the rest of the world.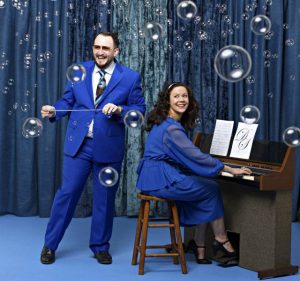 Another show that premiered last week at ANT Fest 2015 was What's this Called, this Spirit? (Lead Artists: Kate Hopkins and Jeanna Phillips), which portrayed yet another quick-witted, emotional approach to music, storytelling and theatre together. Once again, I left the theatre shaking my head in disbelief at the wisdom, humor and beauty that was imbued into every single component of the show.
Is it possible to really be supported at "playing" and "experimenting" in an Off-Broadway theatre? I asked Renee Blinkwolt, Ars Nova Managing Director, "How would I, without money, resources, connections, just an idea, get a chance to play at ANT Fest?" Her answer showed me the unthinkable: an Off-Broadway community that is penetrable:
"We accept open submissions three times a year: for our Play Group, Uncharted, and ANT Fest. Depending on your idea, you would be encouraged to submit it for one of those three programs, all of which offer a slew of resources to turn your idea into the best show it can be. We give thorough consideration to every open submission -- you don't need to have money, connections, or union membership to get taken seriously by Ars Nova. You need only to submit and if we agree that your idea is great (or even if we're not sure about that idea but we love the way you think!) we'll help you develop it for the stage." 
And what if I just want to make sure I can always come to Ars Nova and walk out mesmerized by a genius theatrical undertaking? How can I HELP?
Says Ms. Blinkwolt: "Tell a friend! About the play, the artist, and the company! Encourage them to take a chance on Ars Nova and its breakthrough artists. Or, if you're really deeply inspired to help, donate! We keep our ticket prices low (average price just $17) to ensure that we're building the next generation of audiences alongside our boundary-pushing artists. But that means that our earned income covers only about 20% of the cost of the services we provide our artists. Donate what you can on top of your ticket purchase. No amount is too small and every single cent helps get new plays up and out. (Seriously. We're expert at stretching a dollar!)"
ANT Fest 2015 at Ars Nova makes you think about performance art with fresh eyes as human capacity for inventiveness and creativity stretches artistic limits. While the ANT Fest 2015 shows are different each night, there is one constant: you will see all new talent, taking all new risks in all new shows every night, leaving you only able to walk out of the theatre happily shaking your mind-blown head.