The 2023 Tony Awards was, as they say, one for the books… and despite the ongoing WGA strike threatening to stifle the sanctity of our ceremony, it all went off without a hitch. (No, really!!!) 
No doubt because there was certainly much to celebrate, in a night that saw several first-time winners, a deserved double win, and a pair of Broadway powerhouses rightfully make theirstory in a truly historic victory... all on top of premier performances, memorable moments, standout speeches and much, much more. 
In addition, we'd be remiss not to remind you, too, that for the first time in the ceremony's 76-year history, the action moved to the historic United Palace Theatre in Washington Heights… where our reigning hostess extraordinaire Ariana DeBose rightfully returned to slay the game!!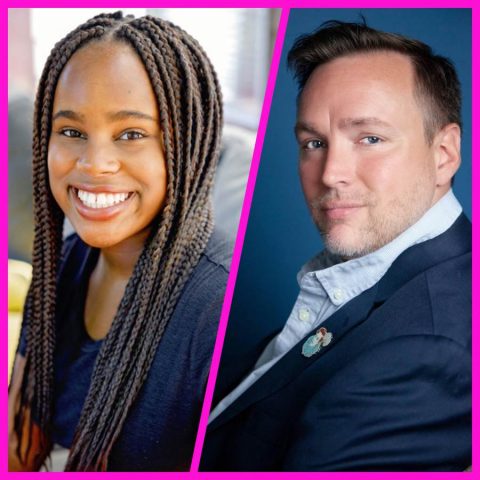 Given all the glamour and glitz, we could, as so many do, give you our thoughts on predicted possibilities, fashion firsts and fortuitous outcomes. But last year, we flipped the script and polled two of our favorite industry insiders on the ins and outs of the evening... and it worked so well then, that we thought why not do it again?! So, we've brought back the dynamic duo with the coincidentally rhyming names – bubbly Broadway alum Bobbi MacKenzie and rather remarkable record producer Robbie Rozelle – to once again discuss, dissect, and dish on all the buzziest bits and bytes of the night!
Read on to see what these robust raconteurs had to say… and then, as always, if you can, book a ticket to see a Broadway show!!
What element or part of an awards show do you most look forward to? (In your opinion, an awards show isn't complete without ______).
Bobbi: I look forward to seeing who won because I love to make predictions! I also look forward to the performances, and I love the clips from all the movies, TV shows, and Broadway shows [depending on the awards show] within the season!
Robbie: [For the Tonys], I'm always excited to see all the nominated musicals perform.
What's one element you consider to be a staple of the Tonys show? What makes the Tonys the Tonys for you?
Bobbi: The performances definitely!! They are always so awesome and fun!
Robbie: That sweet, sweet opening number. There's something about how those theatre kids are seeing themselves reflected, for one night.
If you were on the red carpet on Tony night, what must-have item would you bring?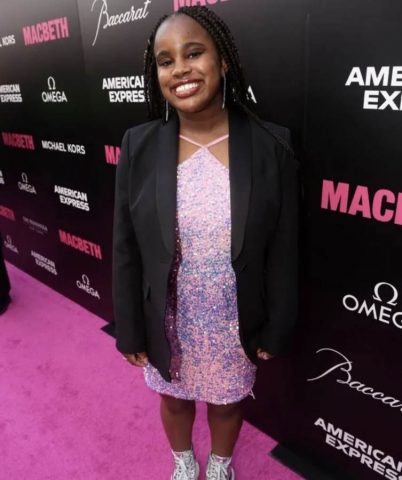 Bobbi: A little handbag, because I have to have a purse or a handbag on me at all times.
Robbie: My glasses! The few years I attended, I was so far away from the stage, I was basically sitting in The Bronx. I gotta be able to see!
Our queen Ariana DeBose came back to slay the ceremony as hostess extraordinaire again this year. In honor of her viral BAFTA rap (and that one particular earworm of a line), who's one person on Broadway that you would say "did the thing" (a la Angela Bassett) this year and why?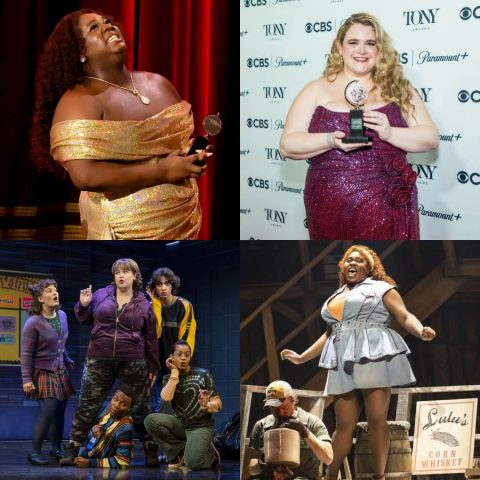 Bobbi: I would say that Alex Newell did the thing! They were SO amazing in Shucked that I left shocked (see what I did there?). But seriously, they were phenomenal. Giving comedy and vocals!! Just brilliant.
Robbie: Bonnie Milligan – my queen. She grabbed that show – and the audience – by the balls (to quote from her song). She is a literal comic genius! I don't think I've seen anything funnier this season than Bonnie dragging a mailbox slowly across the stage.
If you could write a book about your experience in the industry this season, what would be its title?
Bobbi: "Come Together"
Robbie: "Let's Get One More, For Safety" (I'm a record producer, and we always need one more in the can, just in case…)
If you could describe this year's Broadway season in a hashtag, what would it be?
Bobbi: #Fresh
Robbie: #SoManyShows
Why should people come out and support theatre, perhaps especially now at this point in time?
Bobbi: It's such an escape from the real world!! Getting dressed up, going out, and having a nice night at the theater has blessed me with such splendid, incredible evenings that I won't forget. Going to the theater is amazing!!
Robbie: Simple – our industry is still reeling from the shutdown. Theatre will only survive if audiences show up. Unfortunately, it looks more and more like they will only go to proven products – things based on existing IP. But Shucked is a great example of an original piece that is a smash.
Was there anyone you were particularly rooting for on Tony night? Anyone on the lineup (be it performers, presenters, nominees or winners) you particularly admire and why?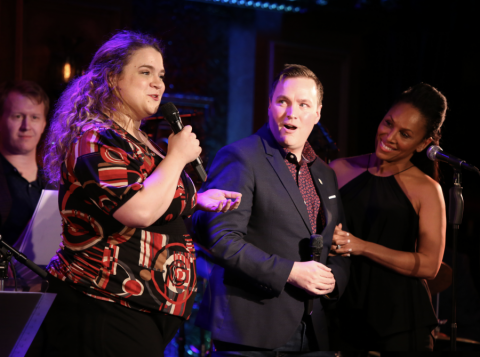 Bobbi: I was really rooting for everyone involved in Kimberly Akimbo. I thought the show was so, so, so good and I wanted them to take home as many awards as they could!!
Robbie: Bonnie Milligan and Alex Newell. Bonnie is a friend… and has been such a champion of mine since I met her. She's on my album! She's incredible in Kimberly Akimbo. And Alex is phenomenal in Shucked – just mind-blowingly good.
Was there a moment during the ceremony (be it a performance, an acceptance speech, or a snappy one-liner) that stood out to you or spoke to you the most? If so, why?
Bobbi: Alex Newell's speech was so lovely. I loved what they had to say and the history of the moment was a huge deal!! When they gave a shout out to their mom, too, I got a little emotional. Very sweet.
Robbie: I loved loved loved the opening with the blank script - what a perfect way to nod to the striking writers and show support while also acknowledging we have a show to do. And to do that whole opening without speaking at all – wild and wonderful. I also loved Michael Arden's speech, where he called himself a "faggot with a Tony," reclaiming the slur. Wonderful.
Is there a show or performer you think deserved a little more Tony love than they got?
Bobbi: I think Shucked deserved a little more Tony love than they got. That show was such a fun time.
Robbie: There wasn't much I was shocked or surprised about. I kind of hoped Carolee Carmello would get her customary nomination (she really deserves some Tony love, in general), but I think the nominators got it correctly. I also think they need to add a category [for] Best Music Director.
In retrospect, what do you hope or expect to gain as an audience member or viewer and what do you hope other viewers will gain from this year's ceremony and telecast?
Bobbi: I hope that it helps give viewers a broader, more open [perspective] on the world....[and] I hope they gain the mindset to try and be open to new things rather than judge right away. (Also, pay writers! We need writers in this line of business. Start appreciating them!)
Robbie: I hope they see how important writers are. (And I'm glad they showcased them in the [main] broadcast, because there are some years [where] they don't.) They are so integral to our ecosystem – there aren't plays and musicals without them! I'm glad that most people that won said something in support of the WGA.
What do you think of the change in venue this year and what do you think that says about where we're headed in terms of change? 
Bobbi: I liked the change in venue! We're heading in a direction of more diversity and inclusivity, and that's great.
Robbie: The United Palace is such a stunning theatre, so I'm thrilled that people saw it on TV. If I'm being very honest, I really miss when the Tonys were in legit Broadway houses - there was something beautiful and intimate about it. I get why they aren't, but I love those old broadcasts.
Finally, if you could relive the Tony season and offer up a piece of advice to the nominees, what would it be? 
Bobbi: Strut your stuff!!
Robbie: Be present in the moment. Before you know it, it's over, and you want to remember it forever.
The 76th Annual Tony Awards were held at the United Palace Theatre (4140 Broadway) and aired concurrently on CBS & Paramount Plus on June 11th, 2023. For more information, please visit www.tonyawards.com.