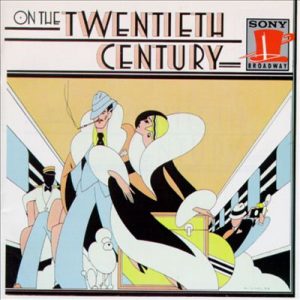 It doesn't begin previews until next February but we're already counting down the days until the On The Twentieth Century revival makes it way to Broadway (its first revival since its 1978 premiere!) Not just because we're excited to see Kristin Chenoweth fill the comedic shoes of her idol Madeleine Kahn as Lily Garland but because a new generation of theatre-goers are going to be reintroduced to the excellence of the original play!
Each year theatre lovers wait with bated breath to see which shows make their way to the Great White Way each season. Not just which new musical but which revered older play will be revived so a new generation can appreciate again? But, sadly, not every show gets revived. For every three or four revivals of Gypsy, Sweeney Todd, or La Cage Aux Folles we're lucky to even get one of some other shows. With this in mind, we're praying to the theatre Gods for the revivals of the ten following shows – each of them either a Tony Winner for Best Musical, Best Score or Best Book of a Musical. To make things easier, we're even making casting suggestions! (We're focusing on lesser known shows that were released more than 20 years ago show and therefore apologize for not including Parade, but we urge you to support Revive Parade!)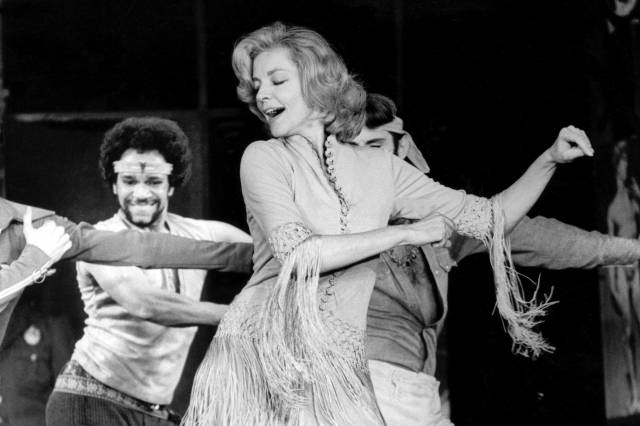 Applause (Best Musical 1970)
with Donna Murphy as Margo
Joseph L. Mankiewicz's Oscar winning All About Eve, adapted and transposed to stage in 1970 with Lauren Bacall has not been revived on stage although featuring a plum lead role, and some fine numbers in Strouse's score. Everyone know that backstage theatrical drama and diva-wars are two themes that never go out of style, so I can't find a good reason why it hasn't been revived either. All that it needs is an excellent leading lady at the center, and who better than the excellent Donna Murphy to helm a revival of the Best Musical winner? You just know she'd provide all the bitchiness necessary to make Margo Channing pop on-stage again.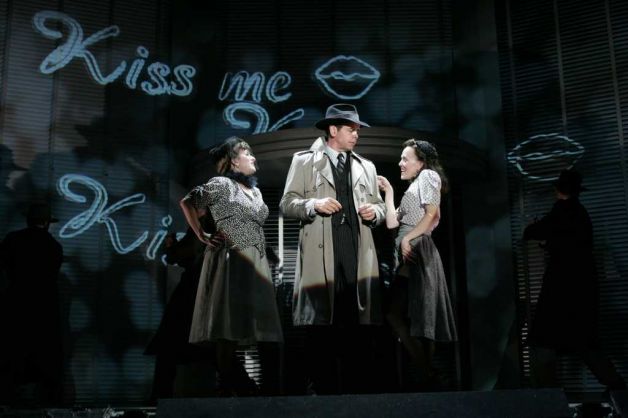 City of Angels (Best Musical 1990)
with Steven Pasquale as Stone (or Stine)
There's a small but passionate faction of musical theatre loving internet users who keep bemoaning the lack of a City of Angels revival. We can't blame them. Hilarious and ingenious with a snappy score, why hasn't this farce been revived on stage since its Tony triumph in 1990? Think of all the potentially great actors that could be cast to fill the eclectic cast? For now I'm latching on Steven Pasquale to play either role.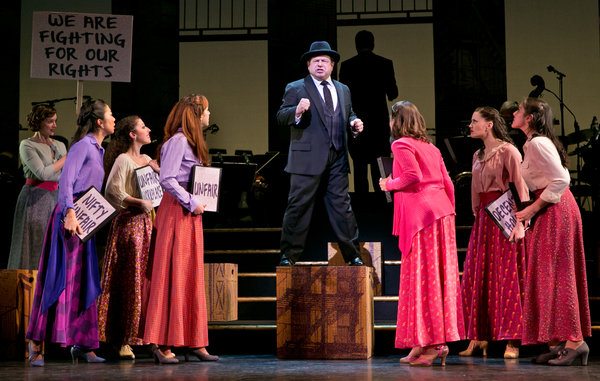 Fiorello (Best Musical 1960)
with Bertie Carvel as Fiorello H. La Guardia
The fact that Fiorello is one of the few musicals to win at Pulitzer Prize is enough reason for me to think its Broadway revival is essential, but Fiorello is actually good, too, with a sly mix of musical in politics. It should be more than a footnote in musical theatre history that only dedicated musical-theatre buffs know of. And I nominate Bertie Carvel to play the eponymous Fiorello. (I admit, though, casting Fiorello is difficult. Who are the short Broadway leading men to play this five foot mayor? Tom Bosley who originated the role was five and a half feet.)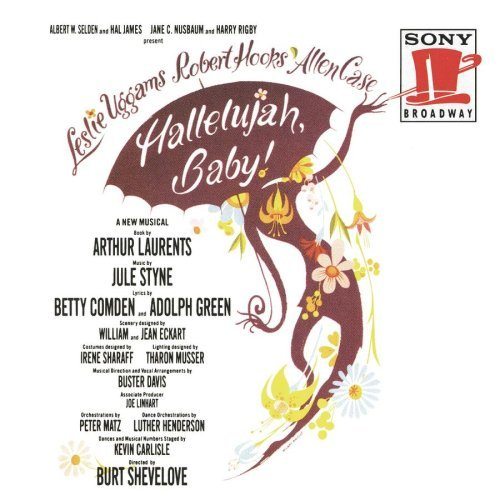 Hallelujah, Baby! (Best Musical 1968)
with Patina Miller as Georgina
Hallelujah, Baby! (complete with exclamation point) is a weirdly forgotten musical – despite winning the Tony for Best Musical and featuring Leslie Uggams' New York debut. A common issue with older race-focused musicals is whether the race relations are still relevant, but the score (with more than a few gems) and a thoughtful book makes me think it could work. Now imagine Patina Miller belting out "Being Good" to close the first act...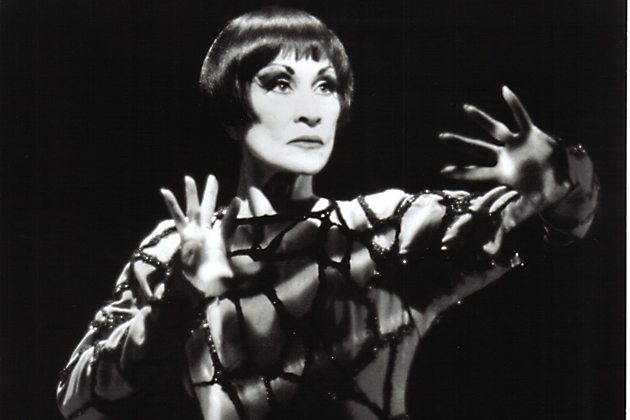 Kiss of the Spider Woman (Best Musical 1993)
with Raúl Esparza as Molina
Despite its Tony win Kiss of the Spider Woman tends to be underrated too often. Sure, it's not the top tier of Ebb/Kander musical but few musicals are. It has some lovely tunes and also its mix of humor with its ultimate tragedy can be ultimately depressing, it's also a great showcase for the three lead performers. And, I'll admit, I started this list with Esparza in mind because wouldn't he be just fantastic as the flamboyant movie-loving Molina?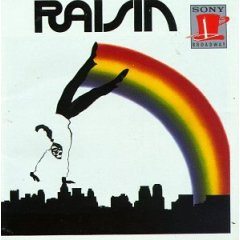 Raisin (Best Musical 1974)
with Debbie Allen as Lena
Okay, okay. Fine, A Raisin in the Sun is an oft-revived play. But why hasn't the musical based on the play ever been revived on Broadway? True, part of the reason this is on the list as to pitch Debbie Allen for Lena Younger. (She originated the role of Beneatha in the show and her sister Phylicia Rashād did find Tony glory playing Lena in the revival of the non-musical play.) Ideally, I'd love to lure Debbie back to Broadway in an all-black Gypsy revival, but her in a revival of the somewhat forgotten Raisin might be even better. Predominantly black musicals are still somewhat rare on Broadway, so a revival of this would surely be welcome.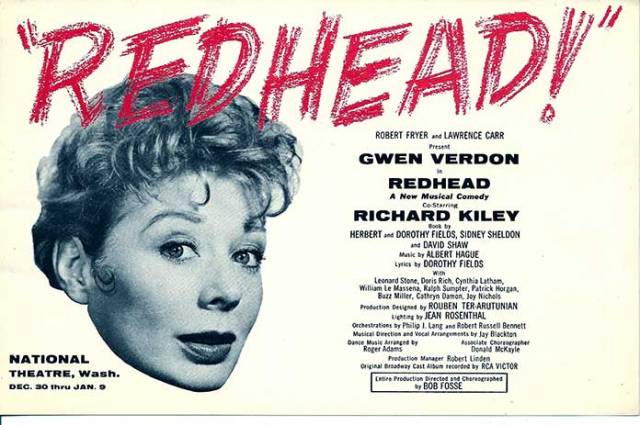 Redhead (Best Musical 1959)
with Jessie Mueller as Essie
Arguably the least remembered show on the list, Redhead was a Gwen Verdon vehicle that won her a Tony and was also Bob Fosse's debut as a director. After the first draft the musical was rewritten when Gwen in mind when she came on board. Maybe the lack of revivals is because of the difficulty in finding someone to fill those shoes? As far as musicals, Fields has written better lyrics for sure, the score is no Sweet Charity, and true, finding a dancer to match Gwen will be difficult but that hasn't stopped every local theatre from reviving Sweet Charity. Cast cheery and irresistible redhead Jessie Mueller in the lead role and launch a revival!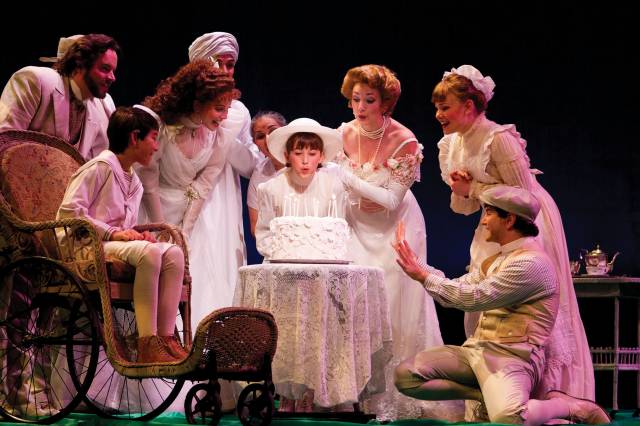 The Secret Garden (Best Original Score 1991)
with Sydney Lucas as Mary
I'm using underrated a whole lot on this list but I think the sheer beauty of the score to 1991's The Secret Garden is something that's been sadly forgotten. I'm not a fan of the altered London score/book but the original Broadway version is lovely and a revival of it more than two decades after would be nice. Get young Sydney Lucas (from last year's Fun Home) to play Mary Lennox and this could be a great revival.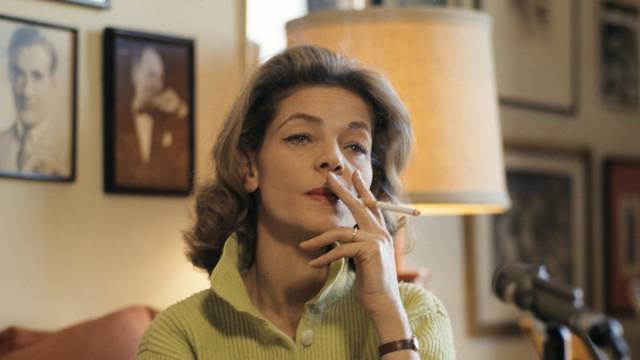 Woman of the Year (Best Original Score 1981)
with Sherie Rene Scott as Tess Harding
Yes, another Kander and Ebb musical on the list, this one from 1981. And true its gender politics are not exactly whip smart, but Woman of the Year is an easy and pleasant musical and such a nice showcase for Tess Harding, the titular woman of the year. Casting a Lauren Bacall role is surely not easy, but I'll go in the opposite direction and choose hilarious, talented Sherie Rene Scott who'd definitely be down to headline the show.