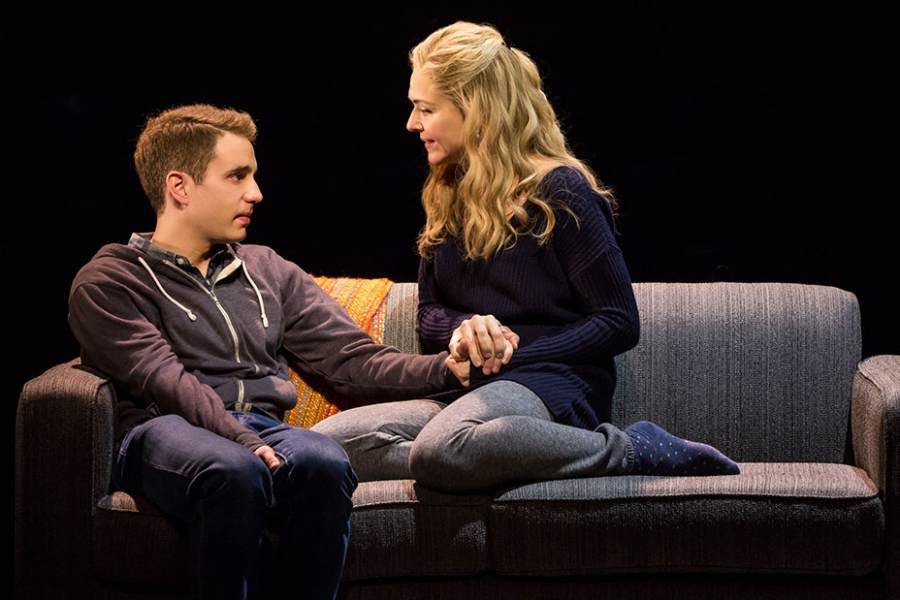 Rachel Bay Jones and Gavin Creel picked up Featured Performer Tony Awards last Sunday for their supporting work in Dear Evan Hansen (Best Musical winner) and Hello, Dolly! (Best Musical Revival winner). Both performers are key standouts on their respective cast recordings. Both moments happen late in Act 2 and stand out as the strongest numbers from their respective recordings. Jones's "So Big/So Small" and Creel's "It Only Takes a Moment" become key representatives as to why the cast recordings of their two shows are such excellent albums.
In Dear Evan Hansen, Jones' "So Big/So Small" is the emotional high point that makes the album and the show work. It's this late act confession from Heidi Hansen that gives much needed nuance to protagonist Evan. In its placement, the song plays with a similar arc to "That Was My Way" from Andrew Lippa's John & Jen. Both songs see mothers coming to terms with their attempts to be good single parents. The plight of single mothers trying their best in an unkind world remains as relevant as always and Jones plays into the rough edges of the character moving beyond her initial buoyancy in the opening number ("Anybody have a Map").
It's hard not to well up at the profundity of her line reading "Your mom isn't going anywhere. Your mom is staying right here," placing Heidi centre stage as the emotional rock of the album. With a number as emotional as this, it's a credit to Jones that all the passion comes through with just audio only and in her straightforward way it presents the thesis statement for the score. This simple song becomes representative of the show's focus on broken people, and the show's small focus becomes representative of the real-world brokenness of the audience who have responded so positively to it.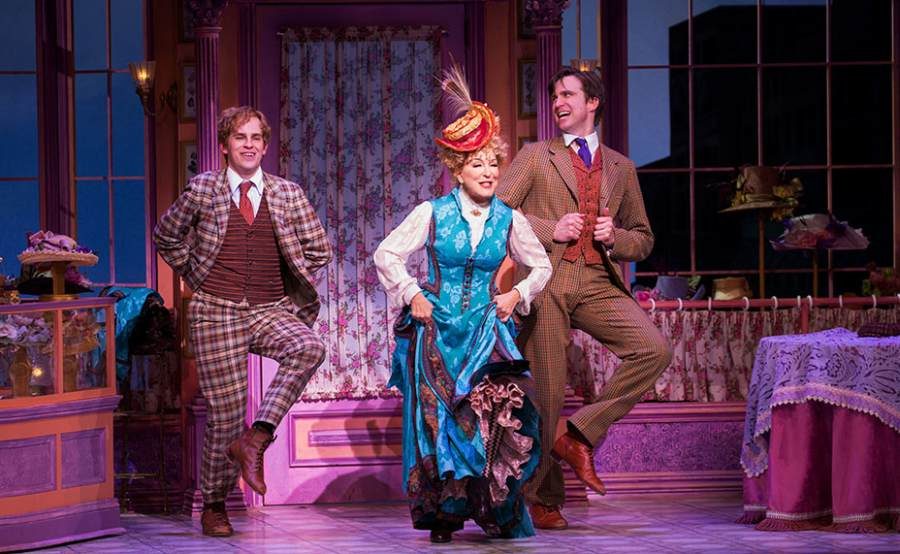 In the same way, Creel's solo as Cornelius Hackle in "It Takes a Moment" represents a sort of summing up of arguments for the revival of Hello, Dolly! Cherubic-faced Creel turns in the finest rendition of this gorgeous song with his iteration coming just in time to turn the new recording of Hello, Dolly! from good to superlative. If "So Big/So Small" is the clear eyed emotional wallop of Dear Evan Hansen then "Moment" is the sincere, earnest hook of Hello, Dolly! Fifteen years after his first Tony nomination in Thoroughly Modern Millie (and one year after playing the charming but duplicitous Kodaly in "She Loves Me"), Creel zeroes in on the unaffected wholesomeness of Cornelius Hackle. When Kate Baldwin and then the entire ensemble join him halfway into the song it's as if they have been convinced of his arguments. And we are, too. It really does take a moment.
For those unable to see Creel and Jones on stage currently in their Tony-winning roles, these singular moments on their respective cast recordings will be representative of how the best of performers can telegraph all their emotion necessary to turn a number on a cast recording into something beautiful and moving.