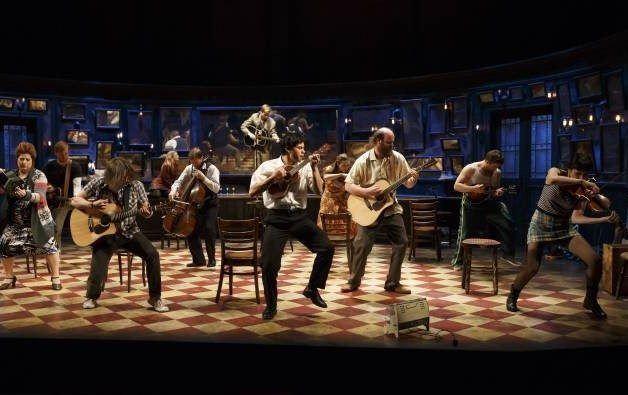 The company of Once may be closing the doors to Broadway's favorite pub on January 4th, but the music will play on in a January 6th concert at the Highline Ballroom with members of the Once family playing a fare-the-well concert. The night will feature many members of the Broadway show, current and past, including Ben Hope (Stand-by for Boy) and his country rock band Ben Hope and the Uptown Outfit. I recently had a chance to chat with Ben about the upcoming event.
Ben, Once has had such a wonderful run on Broadway. It's great that the music will continue for one more night. What can audiences expect to hear on January 6th?
Our band will open up the evening and then past and present cast members of Once will put on a variety concert of original music. There will be several other groups there comprised of Once company members: Fair Play, a folk group featuring Elizabeth A. Davis, David Abelis, and Will Connolly, Youth in a Roman Field featuring Once tour cast members Claire Wellin and Tiffany Topol, with Broadway's own Scott Stangland, and Erik & Jessie the folk duo from Chicago featuring our lovely leading lady Jessie Fisher and her fiancée Erik Hellman. And of course we'll play a few of our favorites from the show!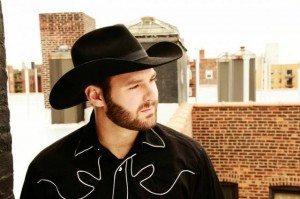 Your country rock band, Ben Hope and the Uptown Outfit has an album due to drop on February 24, entitled Ragged and Rowdy featuring your single "Colleen". You are so successful as both a musician and an actor. Has anyone in particular influenced your style or artistic development?
Theater was a pretty natural path for me, but I definitely had some great mentors along the way. My high school drama teacher Roy Hudson was an amazing educator and a hell of a guy. He took great care of all his students and really taught me everything he could in the relatively short time.
I think there is something amazingly theatrical about country music, particularly Garth Brooks. Just watch the video to any one of his songs, or watch his concerts.
Oddly enough it was an actor friend, Damian Duke Domingue from Flat Rock, NC, who really turn[ed] my focus from theater back to country and folk music. He and I really lit each other's souls on fire swapping music and creating strange things together. I think we must have been brothers in a past life. He is certainly one of the most intriguing people I know, and definitely a poster child for what is great about artists, particularly actors.
How has the craft of story telling in song influenced your story telling approach for the theatrical stage?
There are a lot of styles of composition in both worlds, but country music story telling is a lot about word economy to me. Using as little as possible to build a perfectly clear narrative. Turning a phrase as the old boys say. A great example is the Garth Brooks lyric "I'm much too young to feel this damn old". A great country lyric is something almost philosophical that is universally understood. That's why heartbreak is such a common topic. A great example of that is a Steve Wariner song that says "I know it's just a matter of misery and time/ 'til one of us has gone out of my mind". I think that's brilliant.
Story telling on stage is much more metaphorical to me, despite acting out an actual story. You are constantly talking about things that you aren't saying and saying things you may not mean. Talking about how you feel in a song is much more straightforward than running around in a fictional characters brain and navigating a fictional world as that person, pretending to see or not see certain things that I, intellectually as the actor, am aware of all the while. They are both equally as interesting and fun to do, I don't think I have a preference, but they are quite different.
Ben thank you for chatting with me and much congratulations to you and your fellow cast members on a great run!